Why Apple needs (but hates) to sue leakers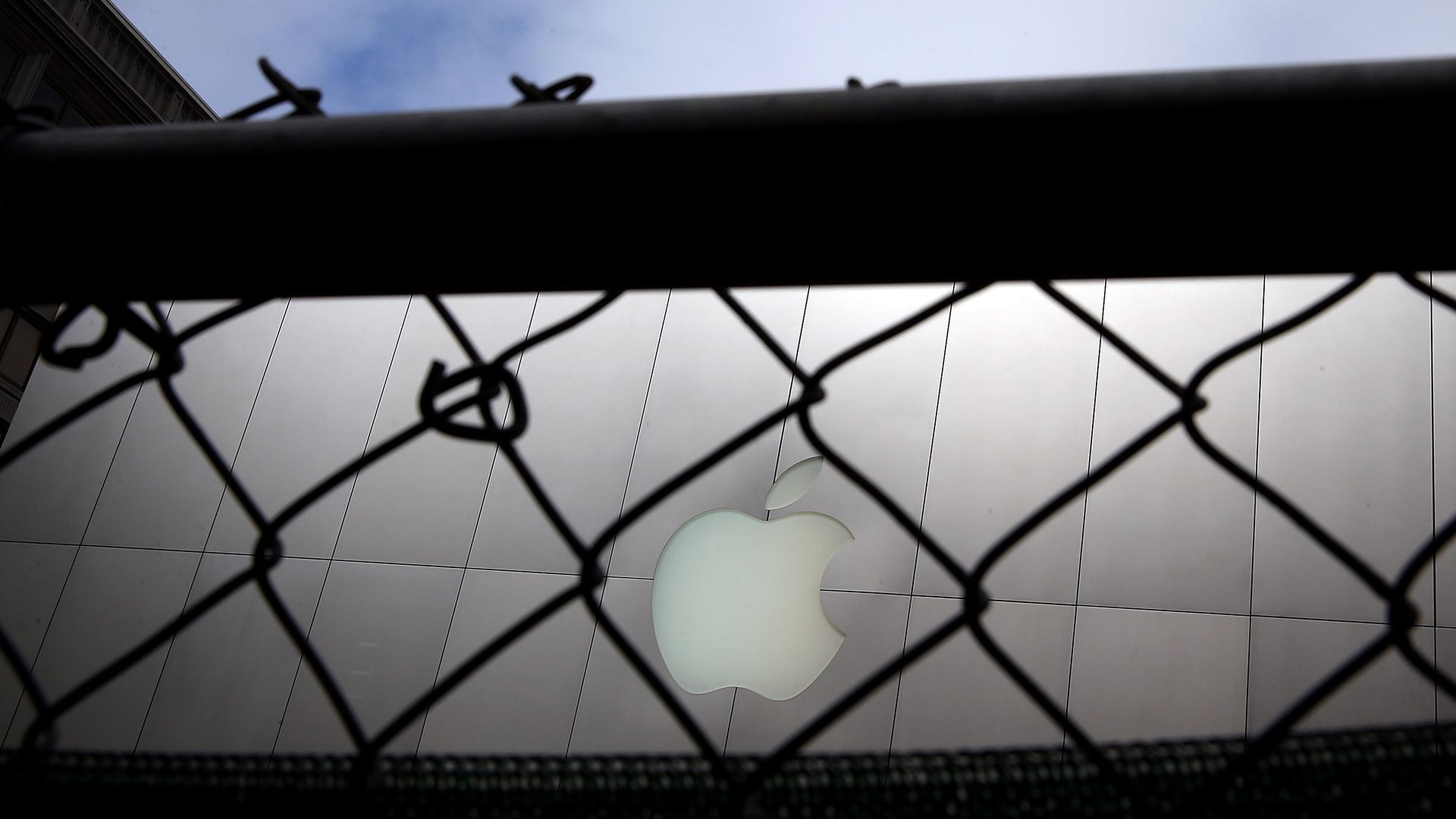 While Apple hates when people spill its secrets, it also hates having to go to court against leakers. That's because the legal process often forces the company to talk about things it would otherwise never reveal.
Why it matters: In the latest case, Apple would appear to have had little choice. Criminal charges were brought Tuesday by the U.S. government against former Apple autonomous vehicle system engineer Xiaolang Zhang.
Zhang is accused of trade secret theft for downloading thousands of Apple documents and stealing a server before taking a job with Xiaopeng Motors, a Chinese company pursuing autonomous vehicle efforts.
Be smart: In going to the cops, Apple now has to deal with revelations about a project that Apple has said precious little about. Several key details were revealed in the initial complaint.
The most widely discussed detail: 5,000 people had access to information related to Project Titan, Apple's autonomy project. Some are misreading this to suggest Apple has 5,000 people devoted to self-driving efforts. That's probably not the case, but it also indicates that reports that it has more than 1,000 people on the effort are certainly true. Zhang was a "core employee" on the team and one of 2,700 Apple employees with access to one or more of the team's databases.
Apple also had to confirm various pieces of the project, including the fact it is working on both software and hardware and using custom circuit boards to analyze sensor data.
Apple also detailed its efforts to protect sensitive information, including a process whereby those that need access on a secret project need to be "sponsored" by an employee that already has access.
History lesson: In past court cases, such as the Samsung lawsuit, the public learned how Apple designs its products around a kitchen table, and got a peek at various iPhone and iPad prototypes, among other revelations.
Not just Apple: While Apple is among the most secretive companies in Silicon Valley, it is far from alone. Alphabet's Waymo, for example, went to great lengths in its case against Uber to avoid having to share details on its business practices.
The bottom line: It's always a cost-benefit analysis for companies like Apple. When they do take legal action, it means that they have decided that clamping down on leaks or punishing those who have leaked is of greater importance than the further disclosures that will inevitably flow from such litigation.
Our thought bubble: While Tuesday's filing didn't exactly lay bare Apple's plans, it's certainly more than Apple would otherwise share.
Go deeper