Fox tops Comcast with new $32.5 billion offer for Sky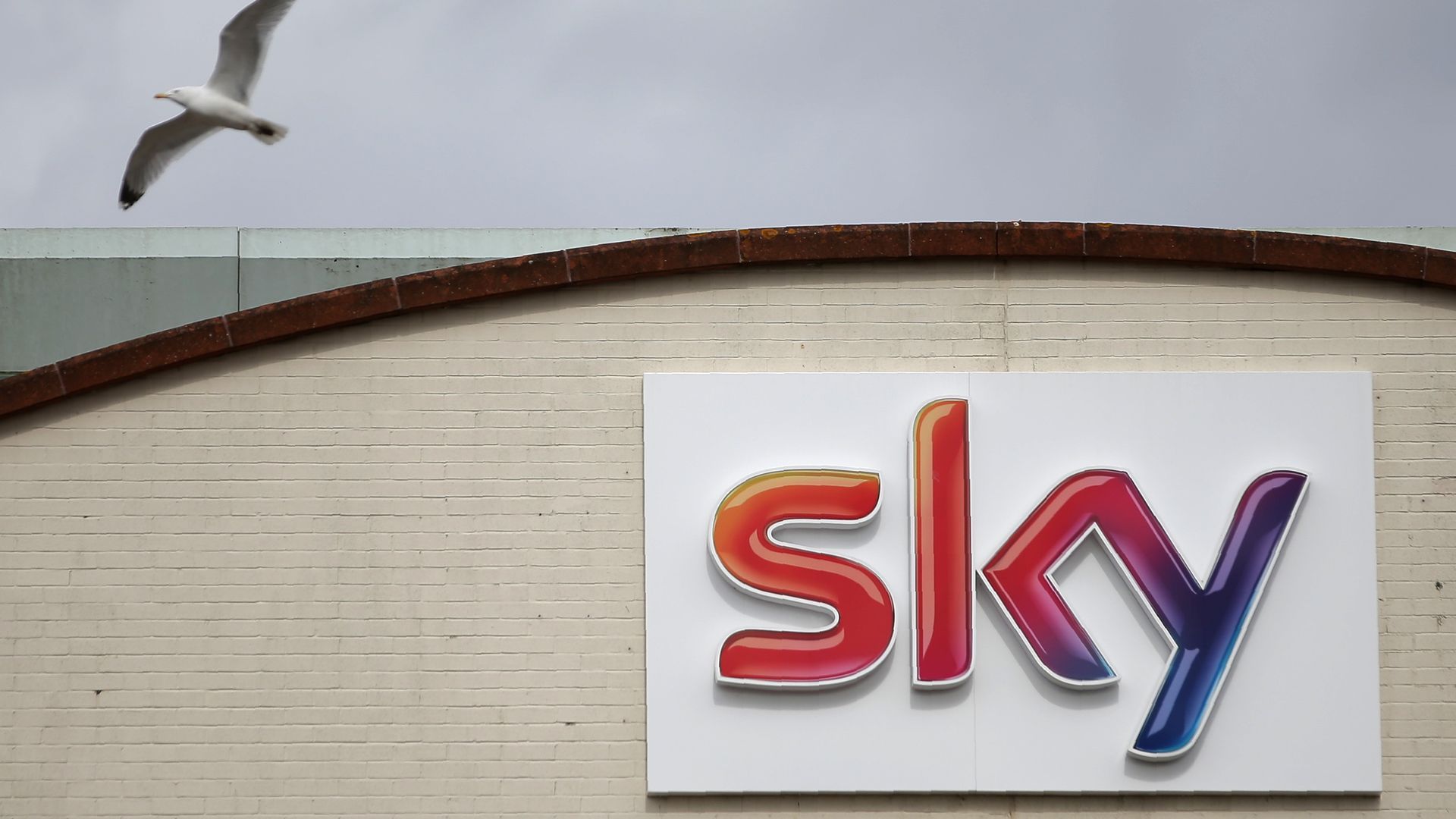 21st Century Fox raised its takeover offer for British broadcaster Sky from £10.75 per share to £14 per share, putting the total deal value at $32.5 billion on Wednesday. Fox's new offer comes after Comcast bid £12.50 per share for Sky in February.
Why it matters: The revised offer is designed to guarantee that whoever buys Fox's entertainment assets also gets majority ownership of Sky, and seems to be just the latest hint that Fox prefers Disney.
The backstory: The new offer comes amidst Comcast and Disney both vying to buy 21st Century Fox's entertainment assets back in the U.S.
Fox currently owns 39% of Sky Broadcasting and is looking to acquire majority ownership to give its potential new owner.
Comcast has a Friday filing deadline for its $31 billion bid.
Between the lines: Fox CEO Rupert Murdoch, Comcast CEO Brian Roberts and Disney CEO Bob Iger are all expected to meet this week in Sun Valley at the annual Allen & Co. Conference.
Fox is still waiting regulatory approval from the UK to actually buy Sky, but is expected to receive it soon.
Fox promised last month that it would sell Sky News to Disney to ease any plurality concerns from regulators. Disney has agreed to fund the channel for 15 years and agree not sell the property without regulators' permission.
Regulators suggested last month that Comcast was unlikely to face the same grueling regulatory process that Fox has been going through for the past 18 months.
The big picture: Sky Broadcasting is unique because it reaches nearly 23 million households across five European countries. It also has a robust over-the-top streaming business — which would help its new majority owner build a streaming audience overseas.
Go deeper