With North Korea progress stalled, new course could still reduce threat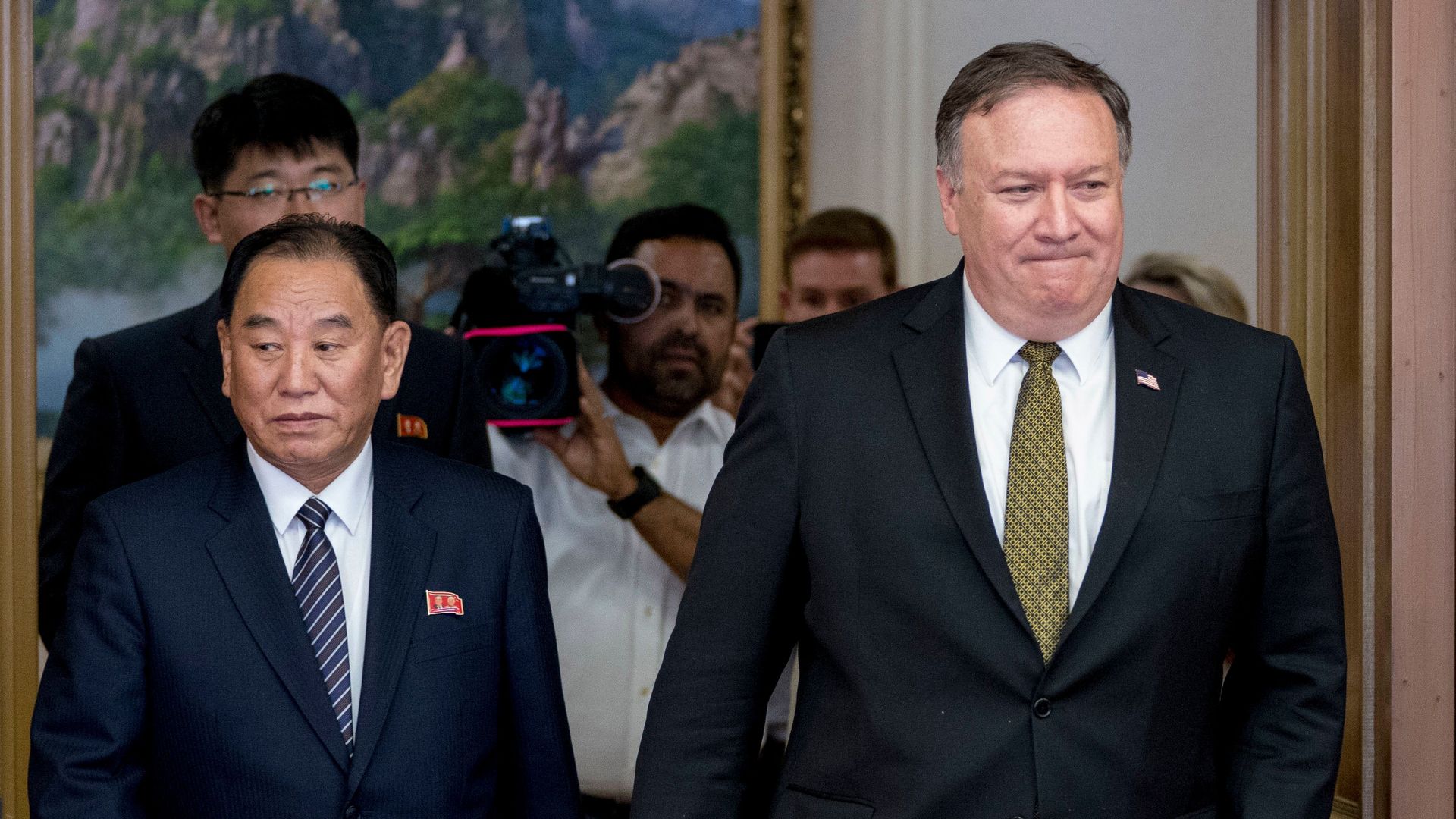 President Trump said on Twitter Monday he has "confidence that Kim Jong-un will honor the contract we signed" for the "denuclearization of North Korea." But in fact, Pyongyang has offered only a series of gradual, reciprocal steps unlikely to lead to full disarmament.
The details: After the Trump–Kim summit in Singapore and three Pyongyang visits by Secretary of State Pompeo, there is still little momentum to dismantle the nuclear program. North Korea has not agreed to stop nuclear and missile developments; open satellite imagery shows it is expanding its capacity to produce plutonium and uranium and to deploy a larger missile force; and the missile test site it offered to dismantle stands intact.
What's next: The current tack is plainly inviable. At some point, Trump will likely feel betrayed or decide he has more to gain politically by reverting to threats. North Korea's capabilities will continue to develop and the risk of war will rise precipitously.
Yes, but: Even if disarmament is unlikely, a shift in tactics could significantly limit the threat. The U.S. team could verifiably codify the nuclear and missile-test freeze, prevent North Korea's new reactor from opening and constrain the regime's menacing conventional forces. Unlike the progress to date, that would be a real accomplishment.
Adam Mount (@ajmount) is a senior fellow and director of the Defense Posture Project at the Federation of American Scientists.
Go deeper