HHS: By end of day, 38 migrant children will be reunited with parents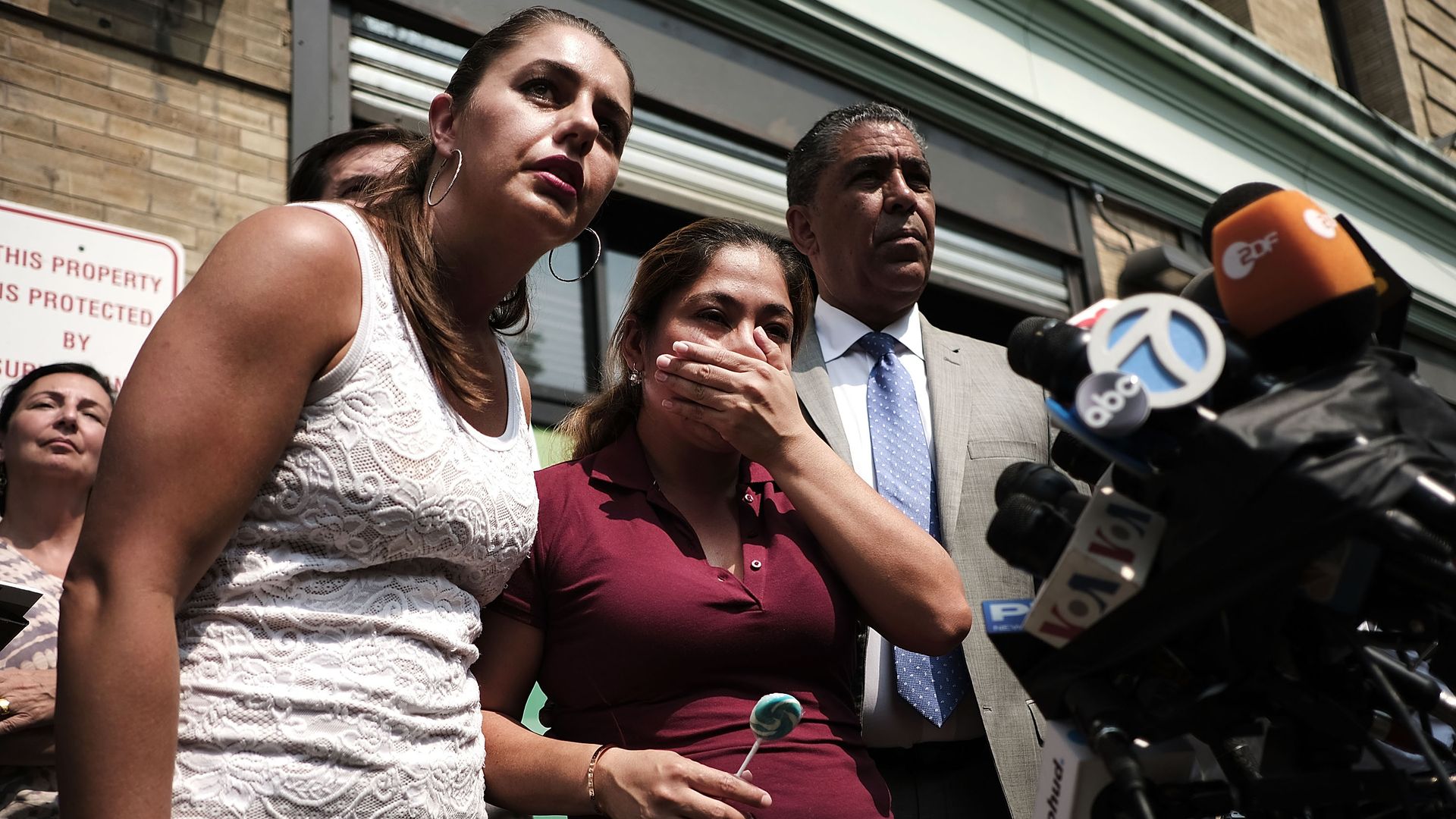 Four of the 102 migrant children under five years old have been reunited with their parents in compliance with a court order, and 34 more will be reunited today, Health and Human Services official Chris Meekins told reporters on a call Tuesday afternoon.
Big picture: These reunited families have been released into the community with ankle bracelets, and the Department of Homeland Security plans to do this for most families with children under five years old, although that will be determined on a case-by-case basis, Immigration and Customs Enforcement Executive Associate Director Matthew Albence told reporters.
By the numbers:
12 parents have already been deported and eight have already been released into the U.S., which Meekins said makes it more difficult for them to be reunited by today's deadline, according to ICE's most recent court filing. Those who have already been released will have to go to HHS and request to sponsor their child.
27 parents are not eligible for reunification due to being in criminal custody, having a criminal record, or because HHS has determined they are a danger to their child.
16 parents have cleared the criminal background check, but have not been verified as the parent. They could be reunited today or shortly after.
Five parents, before their DNA swab, admitted that they were not the actual parent of the child they were claiming, Meekins said.
Go deeper