What they're saying: Key senators on Trump's Supreme Court nominee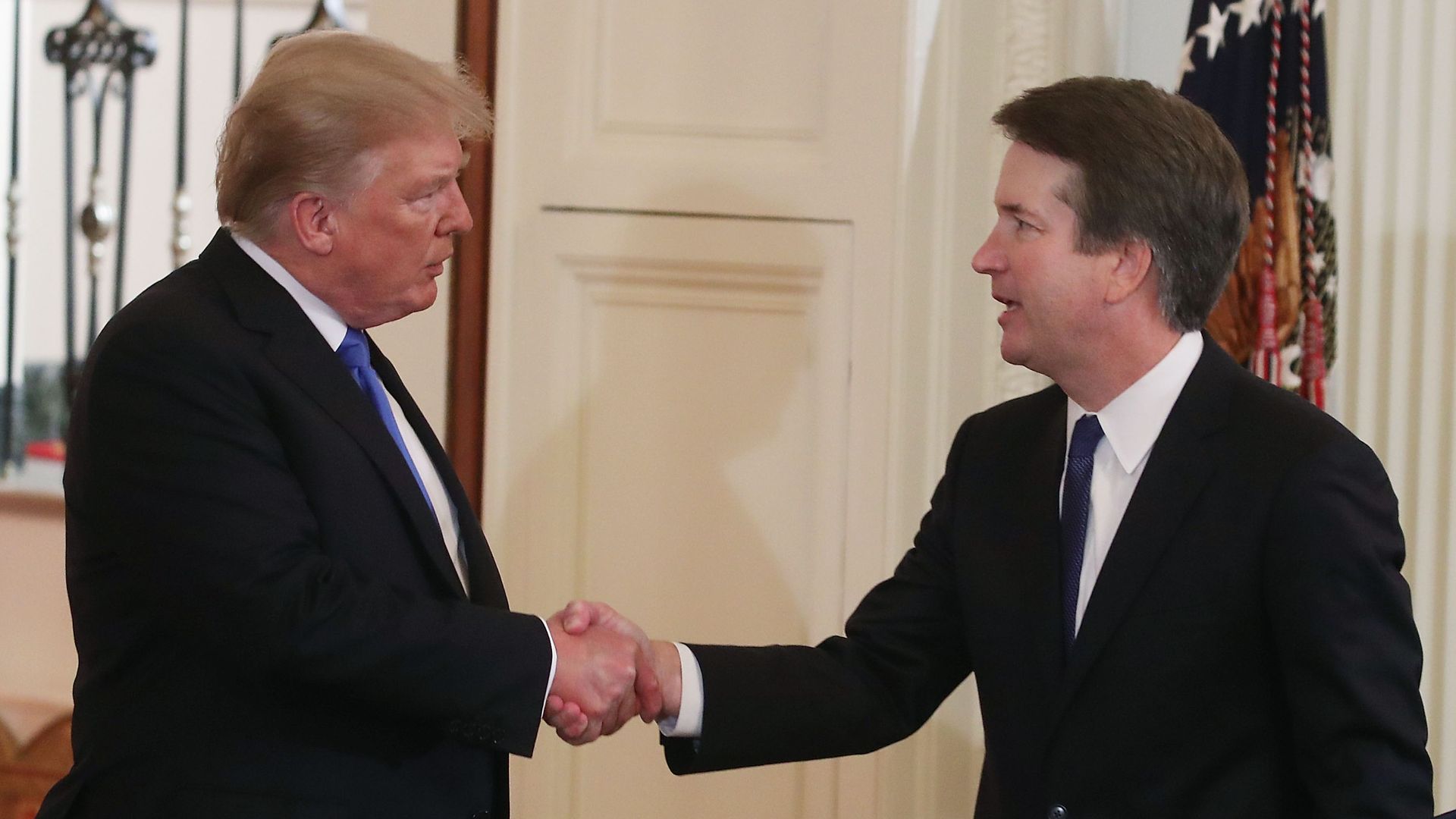 President Trump's nomination of Brett Kavanaugh to the Supreme Court will be a key moment of Trump's presidency that could ultimately reshape the high court's ideology for decades to come — if he's confirmed.
Key players: A few key senators hold the cards on whether Kavanaugh will make it through the confirmation process, including vulnerable red state Senate Democrats and moderate Republicans. So far, these senators have largely all responded with a similar message — that they will conduct a careful vetting of Kavanaugh, including interviews with the nominee one-on-one ahead of his confirmation hearing.
Meanwhile, several legal experts have said that conservatives are relieved with Trump's decision, and glad he didn't screw it up by picking a more unpredictable judge.
The big picture: Expect these lawmakers to face intense pressure from both inside and outside of their party.
What key lawmakers are saying
What legal experts are saying
Orin Kerr, law professor at USC Gould Law: "Conservatives will be super happy with Kavanaugh: He was an obvious choice for any GOP President wanting to please the base ... There are a lot of conservatives right now breathing a sigh of relief that Trump listened to the [Federalist Society] crowd and didn't screw this up."
Steve Vladeck, professor at University of Texas Law: "An important difference b/w Judge Kavanaugh & Justice Kennedy is methodological. In separation-of-powers cases, Kennedy often took a functional approach, especially when Constitution's text was unclear. Kavanaugh is much more of a formalist—who sees clear lines of demarcation."
Randy Barnett, professor at Georgetown Law: "Kavanaugh's appointment would move the Court in the direction of textualism and originalism. He's very interested in the separation of powers in general and with respect to the administrative state in particular."
Ed Whelan, president of the Ethics and Public Policy Center: "[Kavanaugh] has compiled an outstanding record during his twelve years on the federal court of appeals in D.C. ... His positions in numerous dissents were later adopted by Supreme Court majorities ... In the coming days and weeks, I will more fully explain Judge Kavanaugh's record, and defend his nomination against attack."
Go deeper