Michael Flynn joins global lobbying firm founded by foreign agent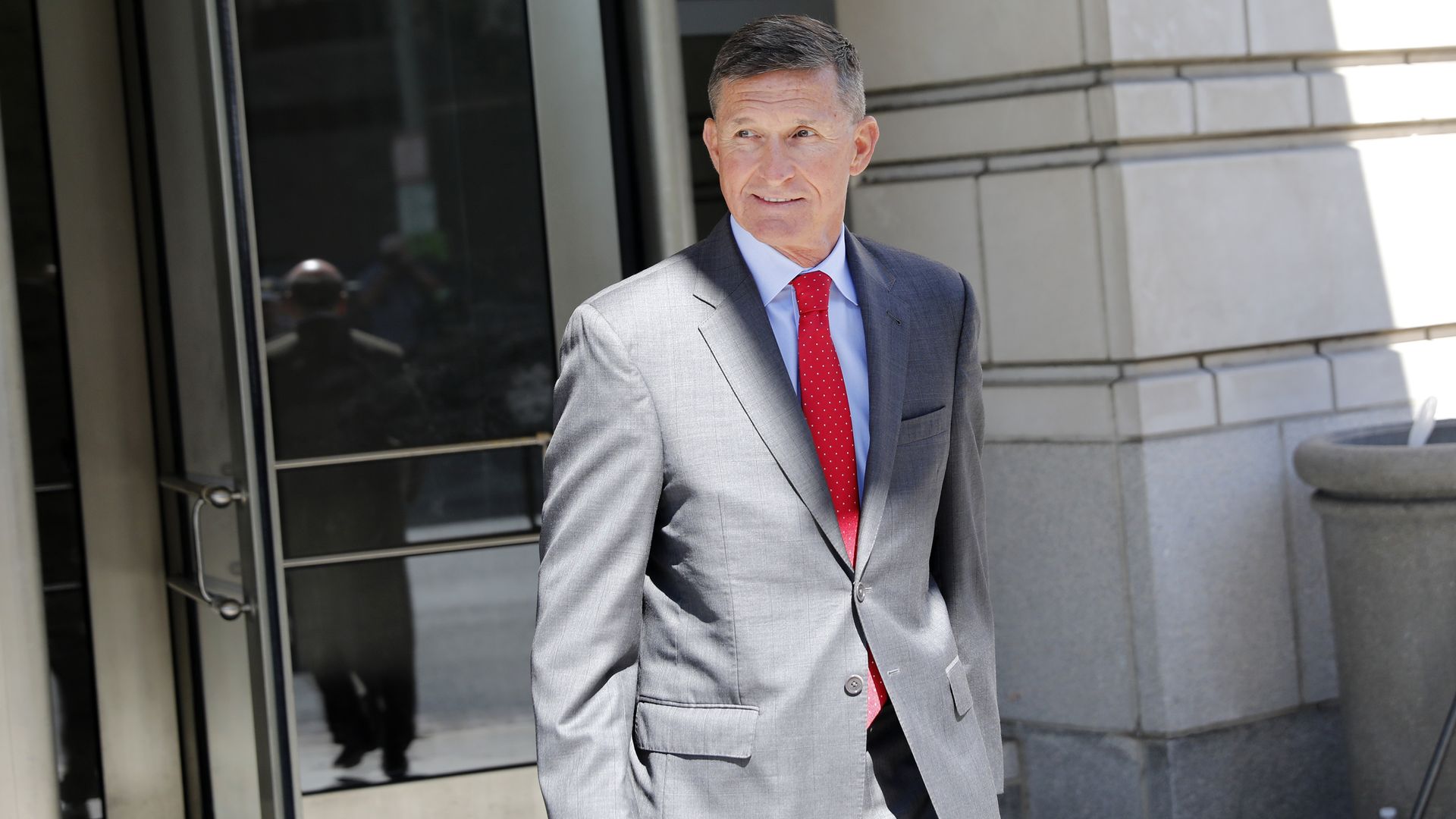 President Trump's former national security adviser Michael Flynn, who awaits sentencing for lying to federal investigators, will serve as the director of global strategy for a new lobbying and consulting firm called Stonington Global, reports the Wall Street Journal.
The details: The firm was founded by Washington lobbyist Nick Muzin, a registered foreign agent who most recently worked on an influence campaign for the government of Qatar. Muzin was named in a lawsuit against the Qatari government filed by Republican fundraiser Elliot Broidy, which alleged that the Gulf state had conspired with Muzin to hack Broidy's emails and smear his reputation.
Go deeper