Meet Brett Kavanaugh, Trump's nominee for the Supreme Court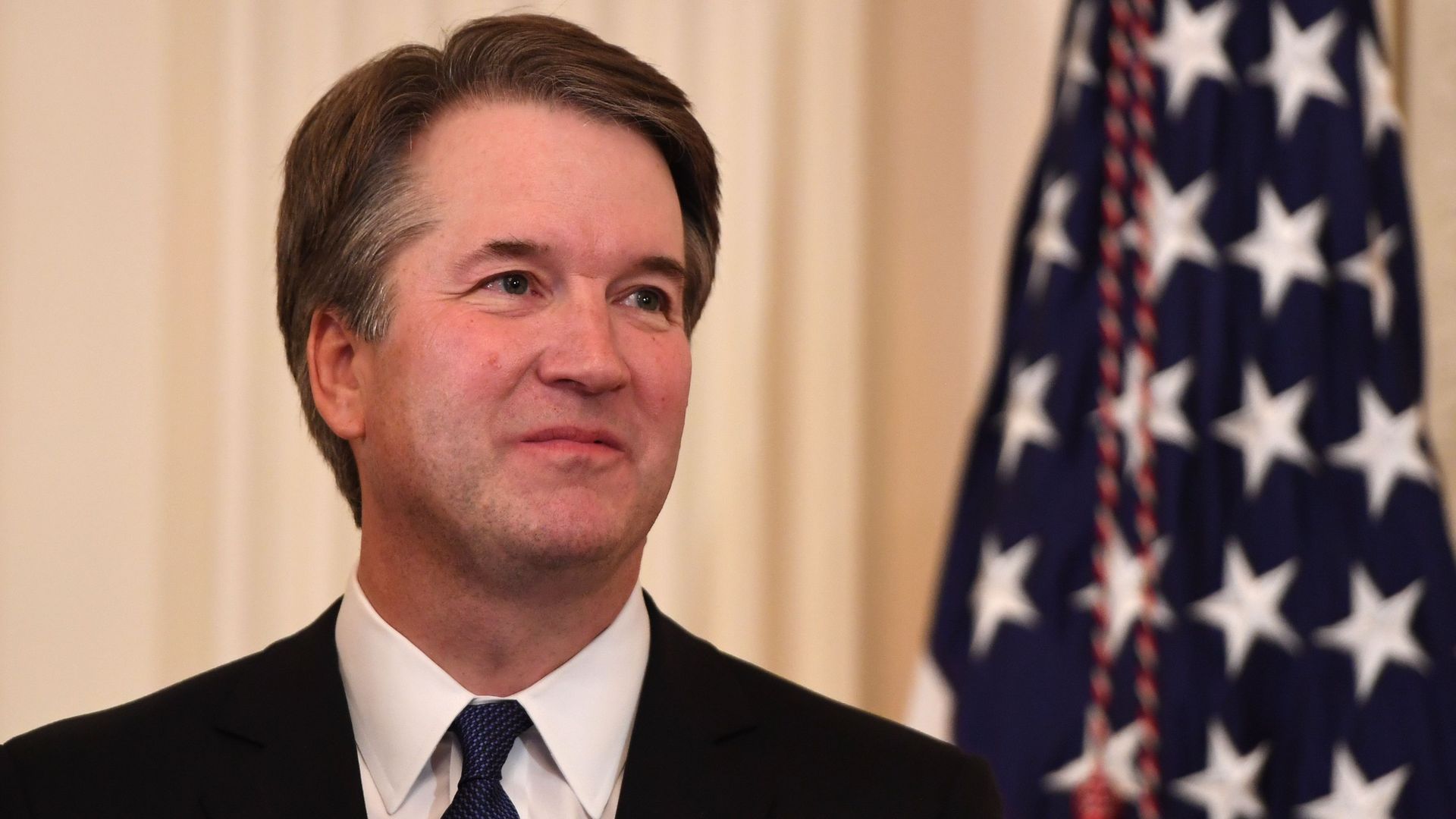 President Trump's nomination of U.S. Judge Brett Kavanaugh to the Supreme Court has set off a contentious confirmation battle.
Be smart: Trump's nod to Kavanaugh is not a surprise, given his conservative record and deep ties among Washington's Republican establishment. He was the frontrunner from the start, and a favorite of White House Counsel Don McGahn. If confirmed, Kavanaugh will certainly solidify the court's conservative majority.
His background: The 53-year-old is a federal appeals court judge from Bethesda, Maryland who graduated from Yale Law School in 1990, and has been working on the U.S. Court of Appeals for the D.C. Circuit since then-President George W. Bush nominated him.
Before being appointed to the appellate court, he worked as a top White House lawyer for Bush, clerked for Supreme Court Justice Anthony M. Kennedy in 1993, and was an attorney for the Office of the Solicitor General.
He also worked under Independent Counsel Kenneth Starr as an associate counsel and penned much of Starr's report in the 1990s, which included details of President Bill Clinton's relationship with Monica Lewinsky. Kavanaugh had also led the Whitewater independent counsel inquiry into the death of a Clinton White House counsel, per the Baltimore Sun.
Critical decisions: In 2017, Kavanaugh dissented on a decision that allowed an immigrant teenager to get an abortion, and has rejected the idea that the Obama administration could compel employers, including those with religious beliefs, to provide contraception to employees.
Go deeper: Where Brett Kavanaugh sits in the ideological spectrum
Go deeper