Inflation nation: The rising cost of digital TV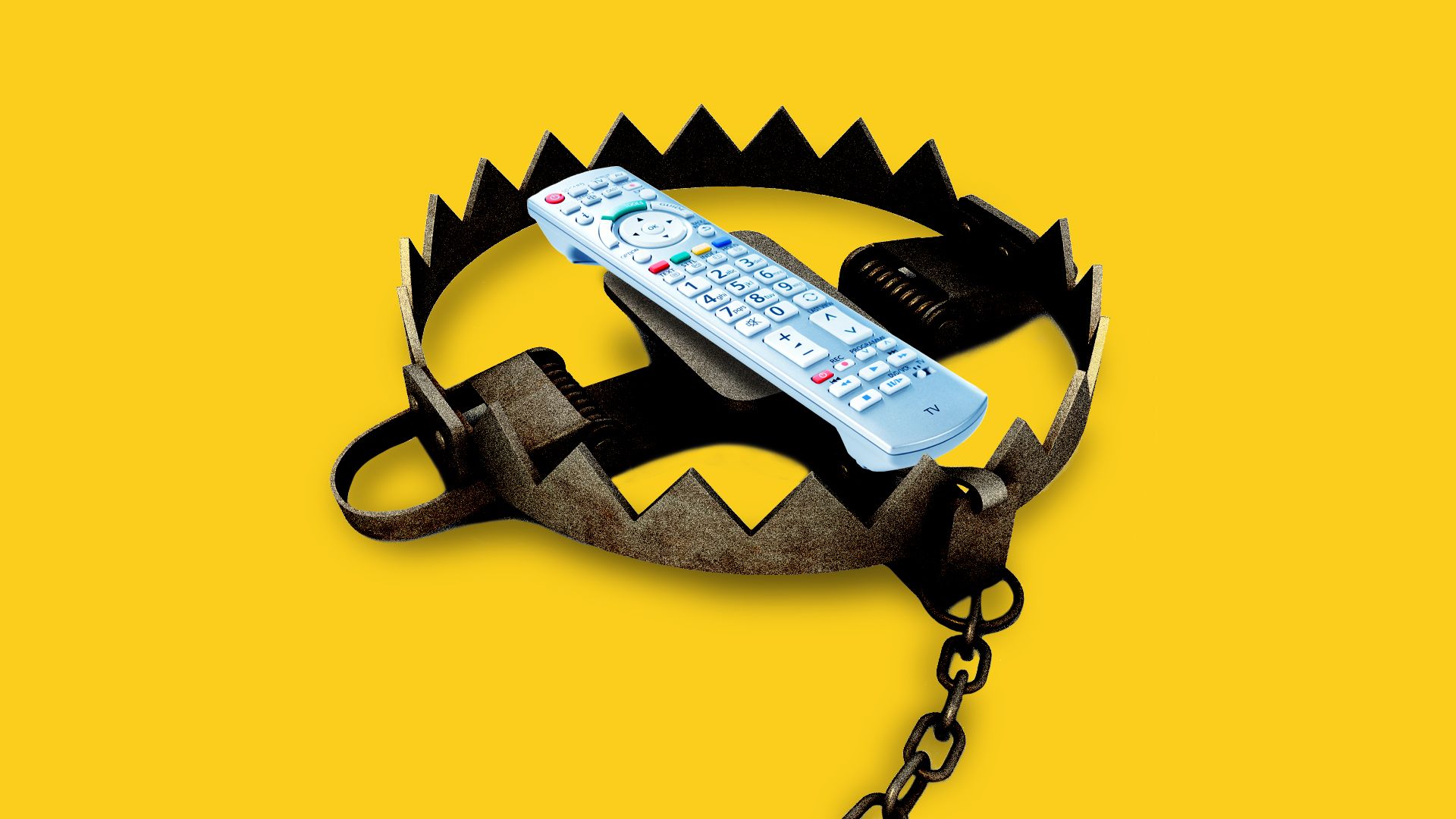 Most of the digital content bundles that Americans are using in the place of costly cable packages are significantly hiking their prices as they grow and hook consumers.
Why it matters: Bundled content packages are an increasingly popular way for consumers to watch video content, but there is little regulation around pricing, consolidation and distribution fees to protect consumers from long-term price inflation. 
Regulators rarely step in to stop price hikes for traditional Pay-TV service providers, which are seeing consumers depart in droves. And the pricing fights between distributors and content creators are becoming more frequent and are leading to a record number of programming blackouts for consumers.
The digital distributors: Most virtual multichannel video programming distributors (vMVPDs) — or skinny bundle packages with live programming — have hiked the prices of their digital TV subscription fees as their user bases continue to grow.
The on-demand companies: The largest subscription video on-demand companies (SVODs) — like Netflix and Amazon — are also increasing prices.
Oct 2017: Netflix raised its subcription from $11.99 to $13.99 monthly. That's nearly double what it was just four years ago at $7.99 per month in 2014. Variety reported in July that Netflix is testing a pricier 'Ultra' plan for $16.99 monthly.
Apr 2018: Amazon raised its subscription from $8.25 to $9.91 monthly after it revealed it had 100 million subscribers.
Bottom line: Many consumers end up subscribing to more than one of these skinny bundles. Eventually, consumers could expect to pay more for digital programming in total than they do now for their traditional cable package.
The bigger picture: Regulators at the FCC and FTC can't stop these services from raising their prices, even if they collectively end up one day costing consumers more than they pay now for hundreds of cable channels.
The only opportunity there is to keep the rising costs of skinny bundle services in check is by addressing competition during regulatory reviews of mergers and acquisitions.
Still, a federal judge passed on the opportunity to set a wide precedent in managing competition in the digital skinny bundle world by letting the AT&T merger with Time Warner go through without requiring any divestitures.
What's next? Expect this trend to carry over to other on-demand media. Spotify is testing a 10% subscription fee increase in Norway.
Go deeper