Hurricane Chris forms, rapidly intensifies off East Coast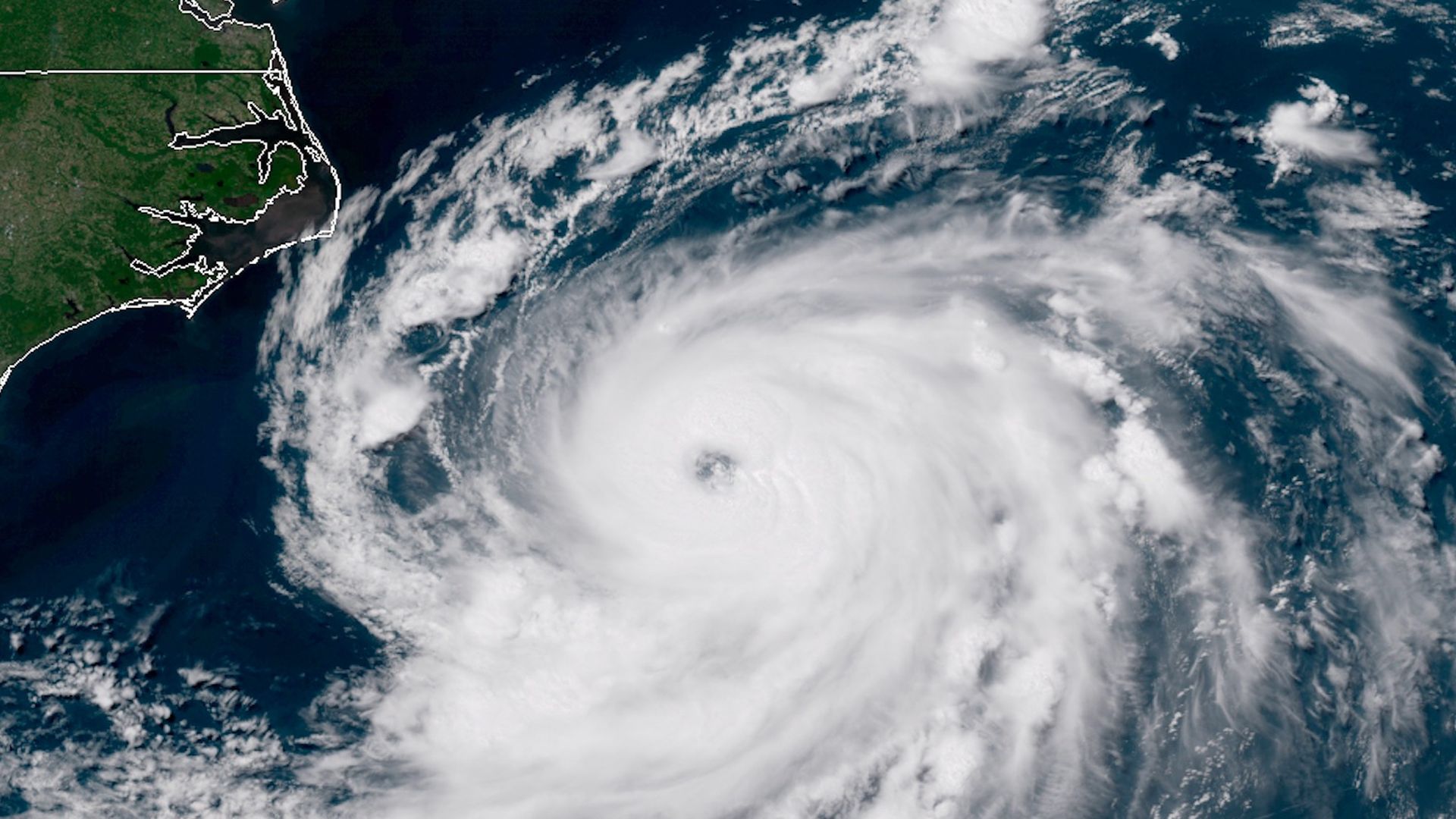 Tropical Storm Chris has intensified into a hurricane off the coast of North Carolina, with maximum sustained winds of 85 miles per hour, along with higher gusts.
What to watch: Computer model projections and the official Hurricane Center forecast predicts that Chris will move roughly parallel to the East Coast, bringing the threat of high waves and dangerous rip currents to beaches from North Carolina to Maine. The storm could hit the Canadian Maritimes directly, including a potential landfall in Newfoundland as a hurricane or tropical storm on Thursday night or Friday morning.
The details: Hurricane Chris is beginning to move to the Northeast, according to the National Hurricane Center in Miami, and additional strengthening is expected to continue.
On Tuesday afternoon satellite observations and aircraft measurements showed that the storm was intensifying rapidly over the warm waters of the Gulf Stream, by which point it had a clearly defined eye.
Hurricane Research aircraft recorded key signs of intensification, including a drop in atmospheric pressure at the center of the storm and an increase in wind speeds.
The big picture: Hurricane Chris is now the second such storm to form in the Atlantic so far this season, after tiny Hurricane Beryl formed last week and dissipated soon after.
Go deeper