China wants to be "keeper of peace and stability" in the Middle East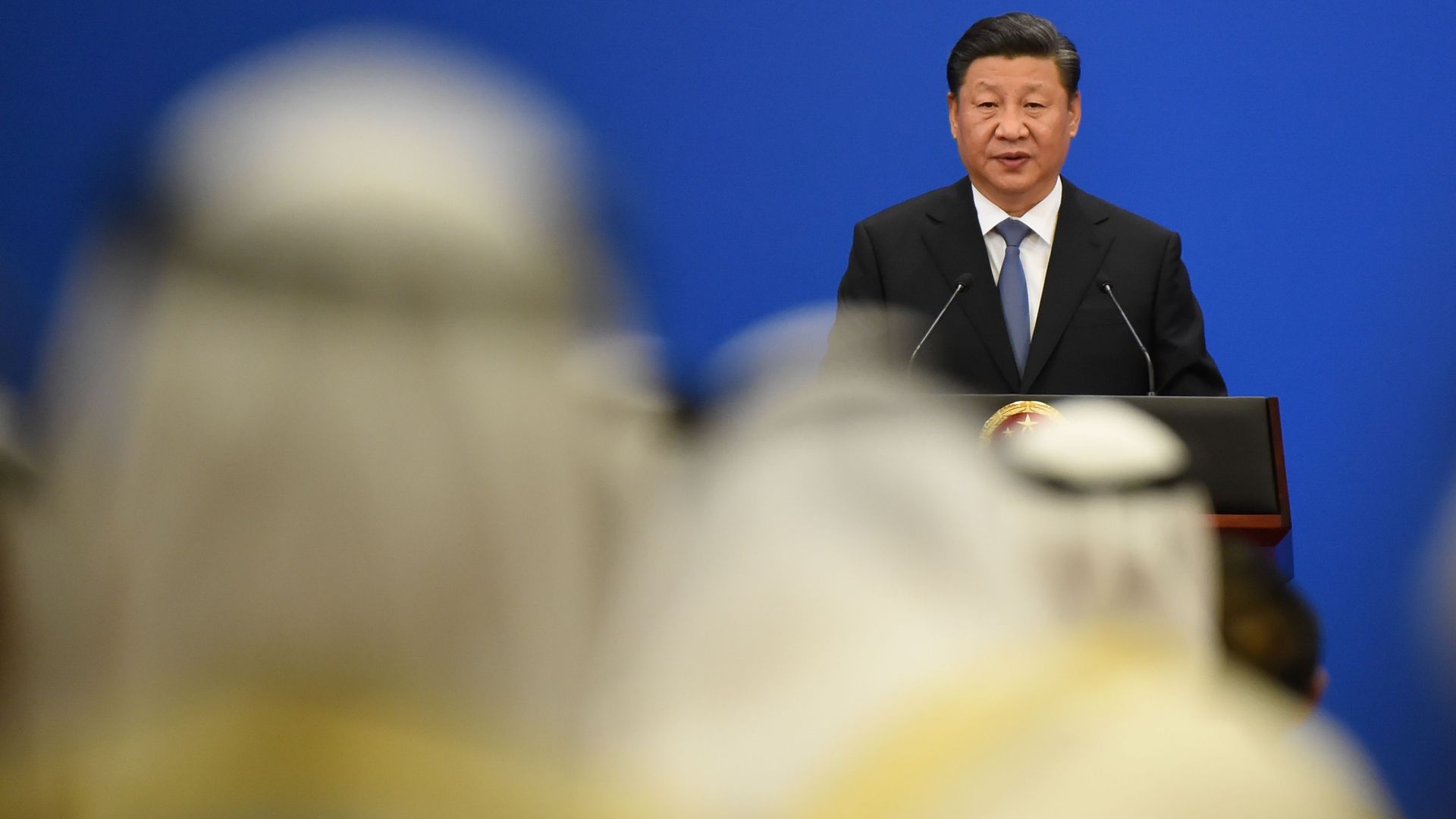 While pledging $23 billion in loans and aid, President Xi Jinping told members of the Arab League today that China would like to form a strategic partnership to become "the keeper of peace and stability in the Middle East, the defender of equity and justice, promoter of joint development, and good friends that learn from each other," according to the South China Morning Post.
Why it matters: As Axios' Erica Pandey has reported, China is determined to win influence in the Middle East, largely through its massive Belt and Road infrastructure initiative. And while Beijing has not been shy about developing economic partnerships in the region, Xi's comments signal a new level of political engagement.
The $23 billion includes...
$20 billion in loans to stimulate economic development in countries with reconstruction needs
$3 billion in special loans for sovereign funds
$150 million to support "social stability efforts" in the region
$90.6 million in aid to warn-torn countries like Syria and Yemen
Go deeper: China's long game for Middle East influence
Go deeper