ACLU claims ICE abuse during transport of detained immigrants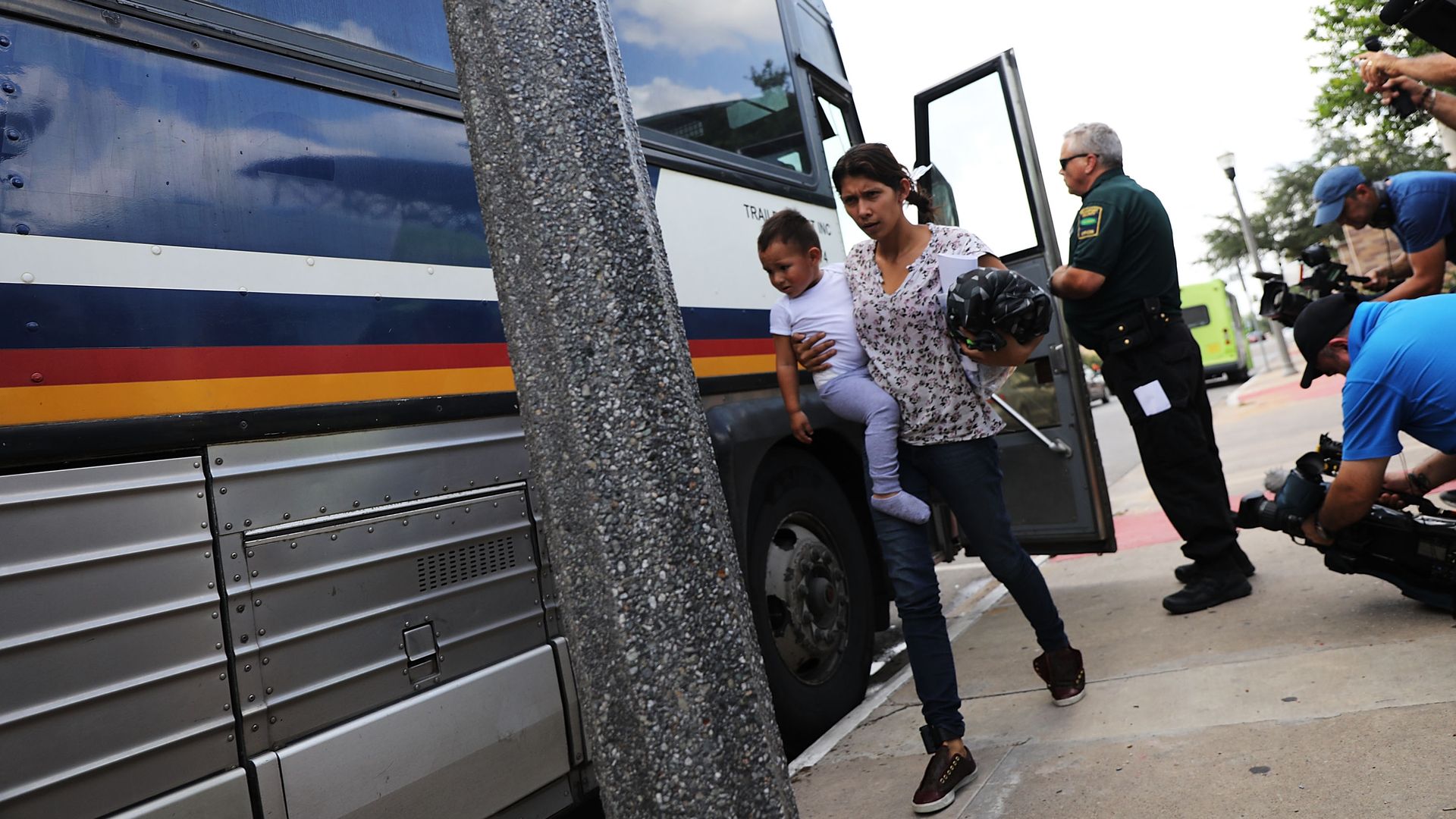 The ACLU Foundation of Northern California has filed a series of abuse claims related to Immigration and Customs Enforcement's treatment of immigrants being transported between detention facilities.
The accusations: The ACLU claims that nine women spent more than 24 hours being driven from two facilities in California that are less than 300 miles apart. Shackled in the back of a windowless van with no air, the women were allegedly denied "adequate food and water," causing several to vomit and faint in the extreme heat.
What's next: The organization is seeking information about ICE's contract with G4S Secure Solutions, as well as an explanation of whether private contractors are held to government standards during the transport of detainees.
The ACLU did not immediately respond to Axios' request for comment.
Go deeper