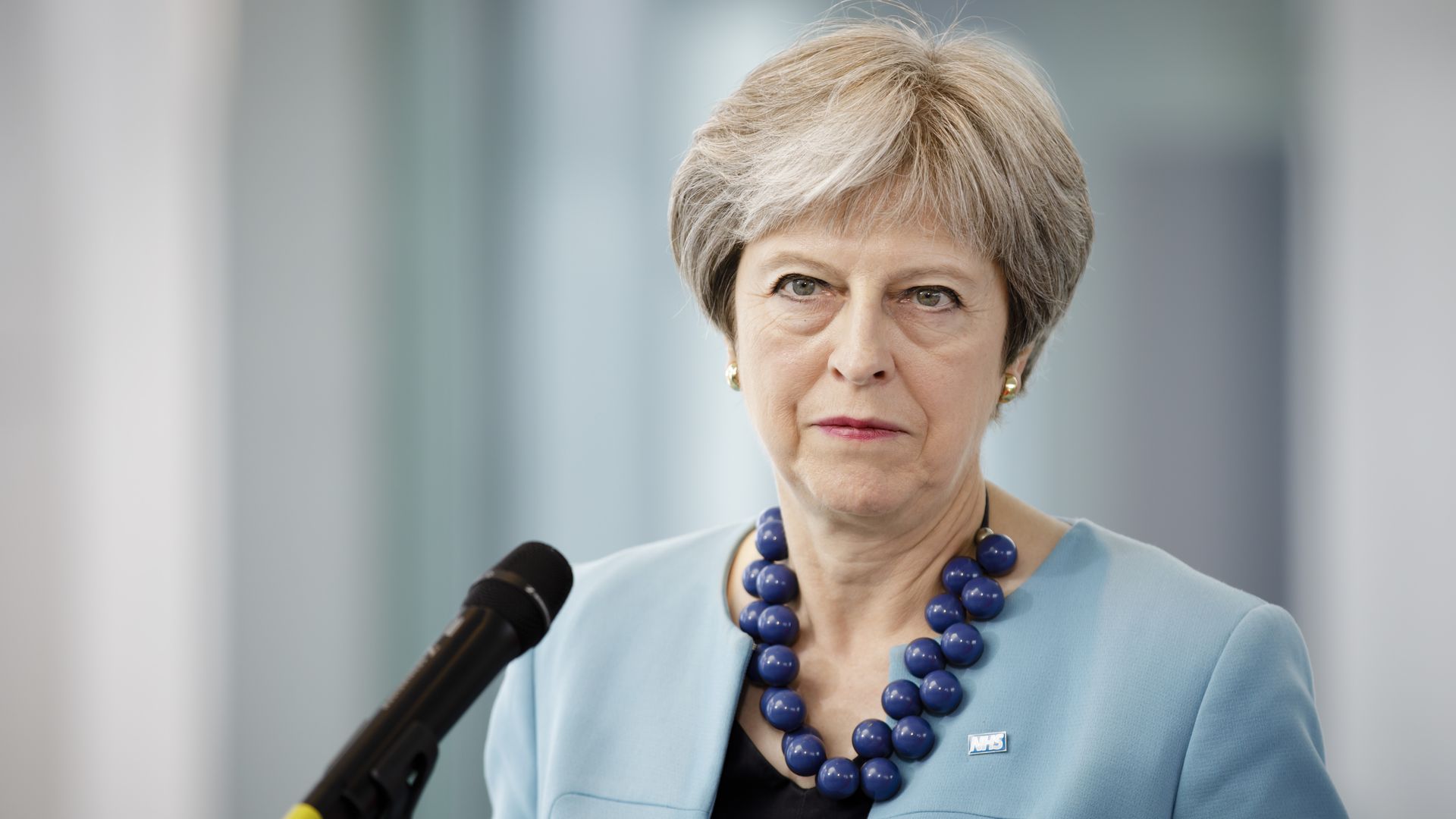 British Prime Minister Theresa May won a snap general election last year while promising a "strong and stable" U.K. throughout the Brexit process, but the twin departures of Brexit Secretary David Davis and Foreign Secretary Boris Johnson underline just how unstable things have become within her own government.
The big question: This is the biggest test May's premiership has faced. She's survived more than a few Brexit scrapes thus far — is this the one that brings her down?
How we got here: Over the weekend at Chequers, the prime minister's country estate, May and her Cabinet agreed on a plan that would see the U.K. maintain close economic ties with the EU in what would amount to a "soft" Brexit. This decision riled Brexiteers like Davis and Johnson, who want a harder break from Brussels.
May doubled down on the Chequers plan during a statement to the House of Commons on Monday afternoon, which took place just minutes after Johnson's resignation was announced.
The big picture: May will be forced to get her own party, a majority of the House of Commons, and the EU all on the same page in the nine months before Brexit is set to officially take place. That's no small task, considering her premiership buckled last month over concerns about the Irish border after Brexit — just one component among many in any eventual deal.
What's next: The most immediate danger to May right now would be a leadership challenge from the Brexiteer wing of the Conservative Party.
Be smart: There's no obvious candidate to stand against her. Johnson has long eyed the top job, but he may lack the support to make a run at it — an issue he faced back in 2016, just after the Brexit vote. It's hard to see other hardline Brexiteers, like the deeply socially conservative Jacob Rees-Mogg, uniting the party behind them.
Jeremy Corbyn, leader of the opposition Labour Party, said today that May's government should "get its act together and do it quickly. And if it can't, make way for those who can."
Go deeper