Go deeper: HHS struggles to meet family reunification deadlines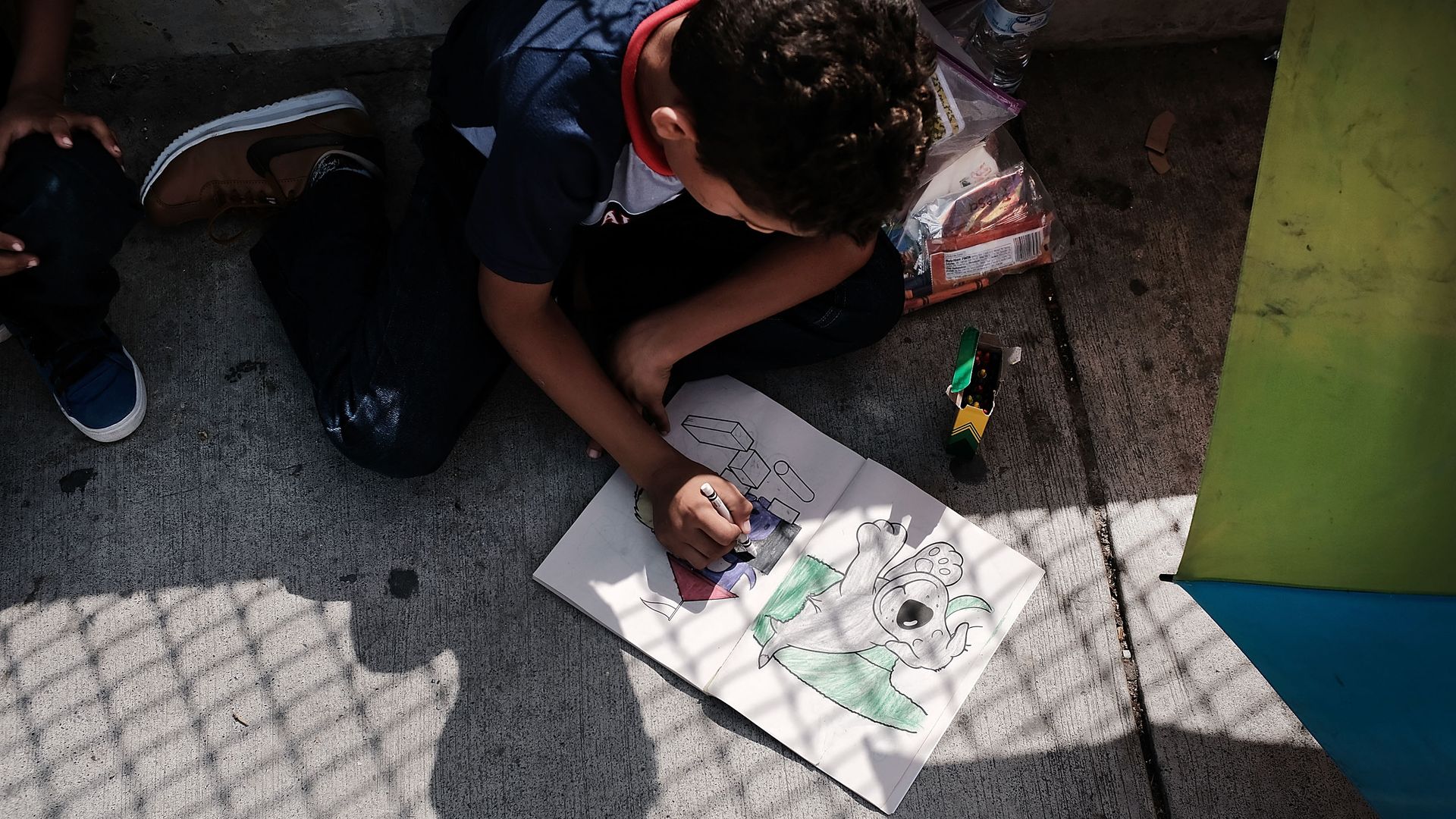 The Trump administration is struggling to meet several court-ordered deadlines to reunite more than 2,000 migrant children with their parents.
What's happening: The administration was two days late in providing a complete list of the 102 children under the age of five being held by the Department of Health and Human Services. And today, a Justice Department lawyer told a federal judge that just 54 of those children are scheduled to be returned to their parents on Tuesday, per NBC News' Julia Ainsley, despite that being the original reunification deadline for all 102 children.
How we got here: Last month, the ACLU won a preliminary injunction requiring the reunification of children under five by July 9, and all children by July 26. Judge Dana Sabraw rejected a last-minute government request to extend the deadline on Saturday, forcing HHS into a logistical debacle of its own making.
The big picture: HHS Secretary Alex Azar has refused to give an exact figure for how many migrant children are currently separated from their families, but he told reporters last Thursday that the total was "fewer than 3,000." Azar said HHS was focused on vetting parents to ensure that it would be safe to hand over a child, and that it is unrealistic to expect every case to be resolved in such a short time.
Be smart: As Vox's Dara Lind points out, a fact sheet sent to reporters on June 23 claimed that HHS has "a process established to ensure that family members know the location of their children and have regular communication after separation." The pace of reunification thus far has suggested that the process is not nearly as clear as originally advertised.
What's next: The ACLU and the Trump administration will be back in court tomorrow at 1 p.m. EST to "discuss next steps." Judge Dana Sabraw has asked government attorneys to provide a timeline for reuniting the remaining children, reports Ainsley.
Go deeper