Despite Trump's attacks on NATO members, U.S. support also down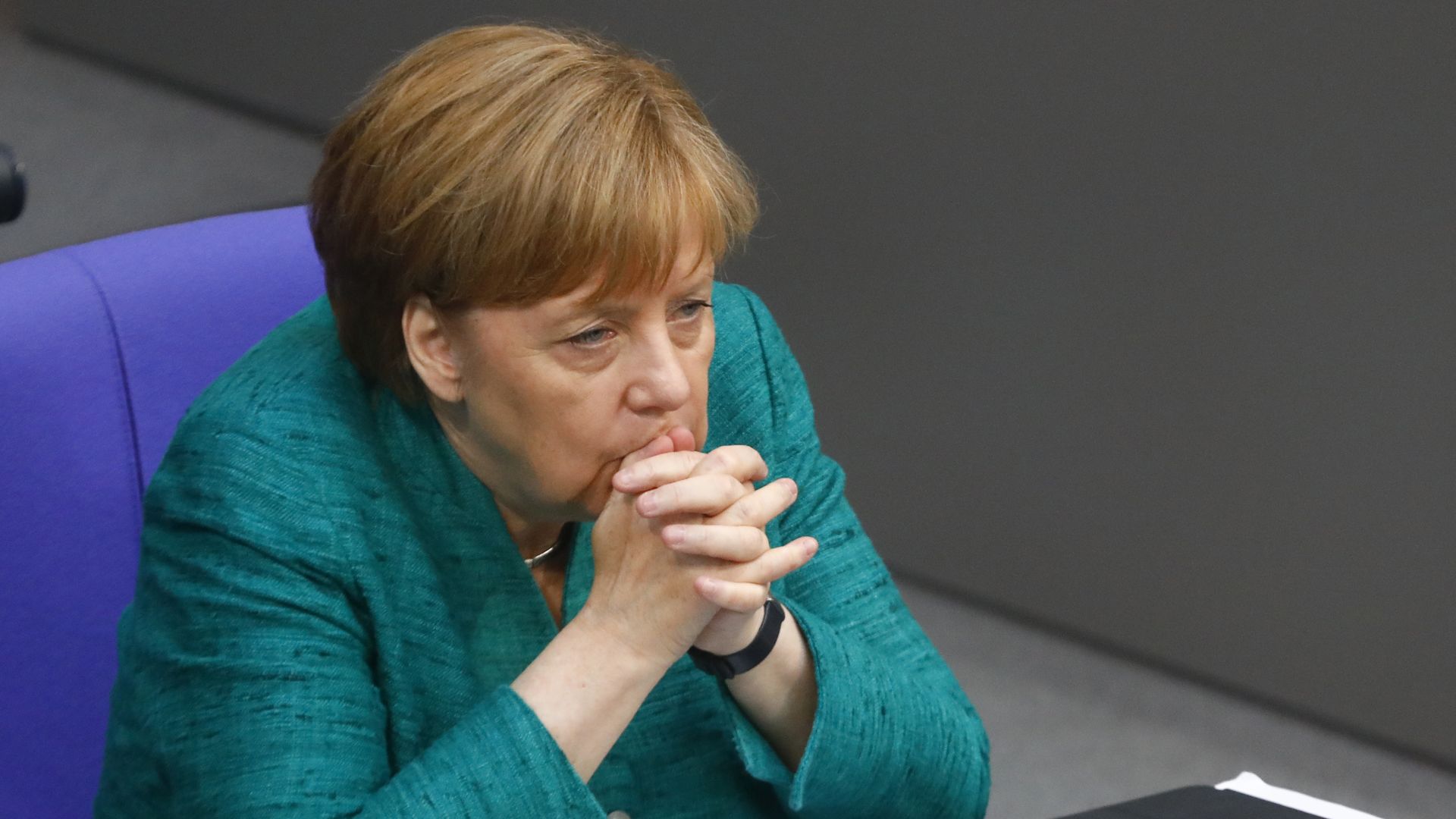 President Trump's Monday morning tweets confirm that he's going into this week's NATO summit ready to berate our allies for spending too little on defense.
The real story: While European defense spending has fallen in recent decades, the U.S. has also drastically reduced its own military commitment to NATO since the Cold War. Europe was largely de-militarized in the 1990s, and every NATO member, including the U.S., took advantage of it.
Trump has focused on Germany's defense budget, and he may know that Germany's army — at 175,000 troops — is only half what it was 25 years ago. But the U.S. presence in Europe is down even more — 75% across the board, including troops, planes, ships, tanks and bases. (Tank numbers were actually down to zero in 2013; they started returning two years ago.)
Where it stands: Russia's aggression against Ukraine in 2014 was a wake-up call for NATO, and almost every member answered it, pledging to increase defense spending up to 2% of GDP within a decade. Since then, European NATO members as a group have increased their military budgets by more than 10%. (The U.S. figure is essentially the same.) Germany's increase last year was 6%, which Chancellor Merkel admitted this weekend was "not nearly enough." Meanwhile, the Pentagon has proposed a $1.7 billion funding increase next year for military upgrades that it says will help to deter Russia — but that's not nearly enough to do so, either.
The big picture: For a quarter of a century, NATO members, the U.S. included, acted as though European security wasn't a serious problem. Now, they've decided it is. The alliance has adjusted slowly to this new reality, but budgets, capabilities, deployments and strategies are all changing. This week's summit presents a chance to lock in a new consensus, but the opportunity may pass if Trump doesn't acknowledge it.
Stephen Sestanovich is a senior fellow at the Council on Foreign Relations, professor of international diplomacy at Columbia University's School of International and Public Affairs and author of "Maximalist: America in the World from Truman to Obama."
Go deeper