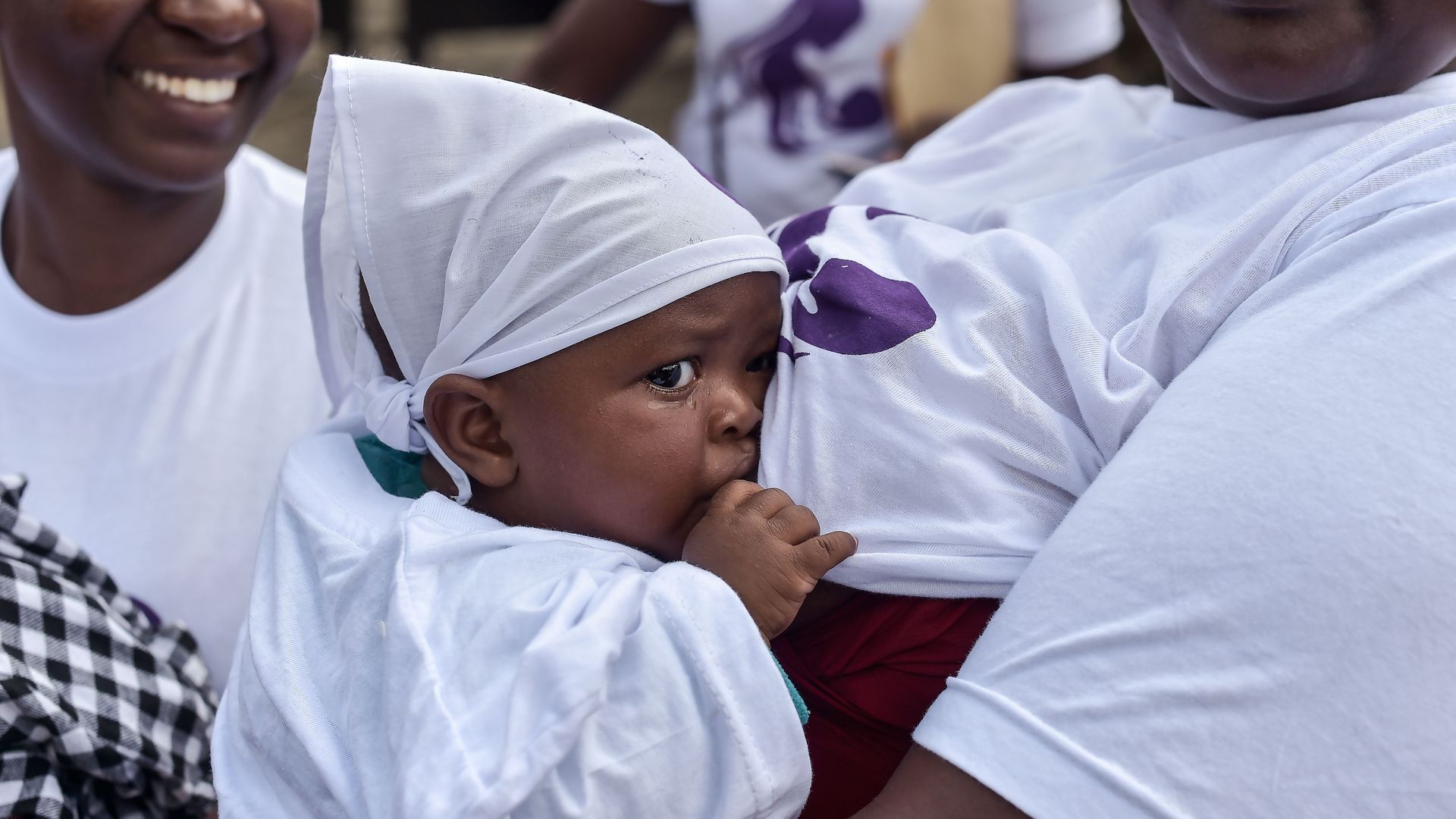 The United States shocked world health officials by staunchly opposing a U.N. resolution that says mothers' milk is healthiest for babies and countries should work to curb misleading marketing from companies producing baby formula, reports the New York Times.
The details: The resolution, which is based on extensive research about the health benefits of breast milk for babies, was expected to pass easily. "Then the United States delegation, embracing the interests of infant formula manufacturers, upended the deliberations," the Times' Andrew Jacobs writes.
During a meeting of the United Nations World Health Assembly, where the resolution was debated, U.S. officials asked for some language in the resolution to be removed, including the phrase directing governments to "protect, promote and support breastfeeding."
Per the Times, "when that failed, they turned to threats, according to diplomats and government officials who took part in the discussions."
Ecuadorian officials, who were planning to introduce the measure, were reportedly told that the U.S. would use trade and withdraw military aid to punish them if they didn't drop the resolution. "The Ecuadorian government quickly acquiesced."
After Ecuador dropped out, the assembly struggled to find another country to sponsor the resolution, with officials from other nations reportedly saying they feared retaliation from the U.S. if they stepped up.
You can't make it up: "In the end, the Americans' efforts were mostly unsuccessful. It was the Russians who ultimately stepped in to introduce the measure — and the Americans did not threaten them."
What they're saying: A spokesman from the Department of Health and Human Services responded to a query from The Times: "The resolution as originally drafted placed unnecessary hurdles for mothers seeking to provide nutrition to their children. We recognize not all women are able to breastfeed for a variety of reasons. These women should have the choice and access to alternatives for the health of their babies, and not be stigmatized for the ways in which they are able to do so."
Go deeper