Putin bonds with Trump over "fake news," "deep state"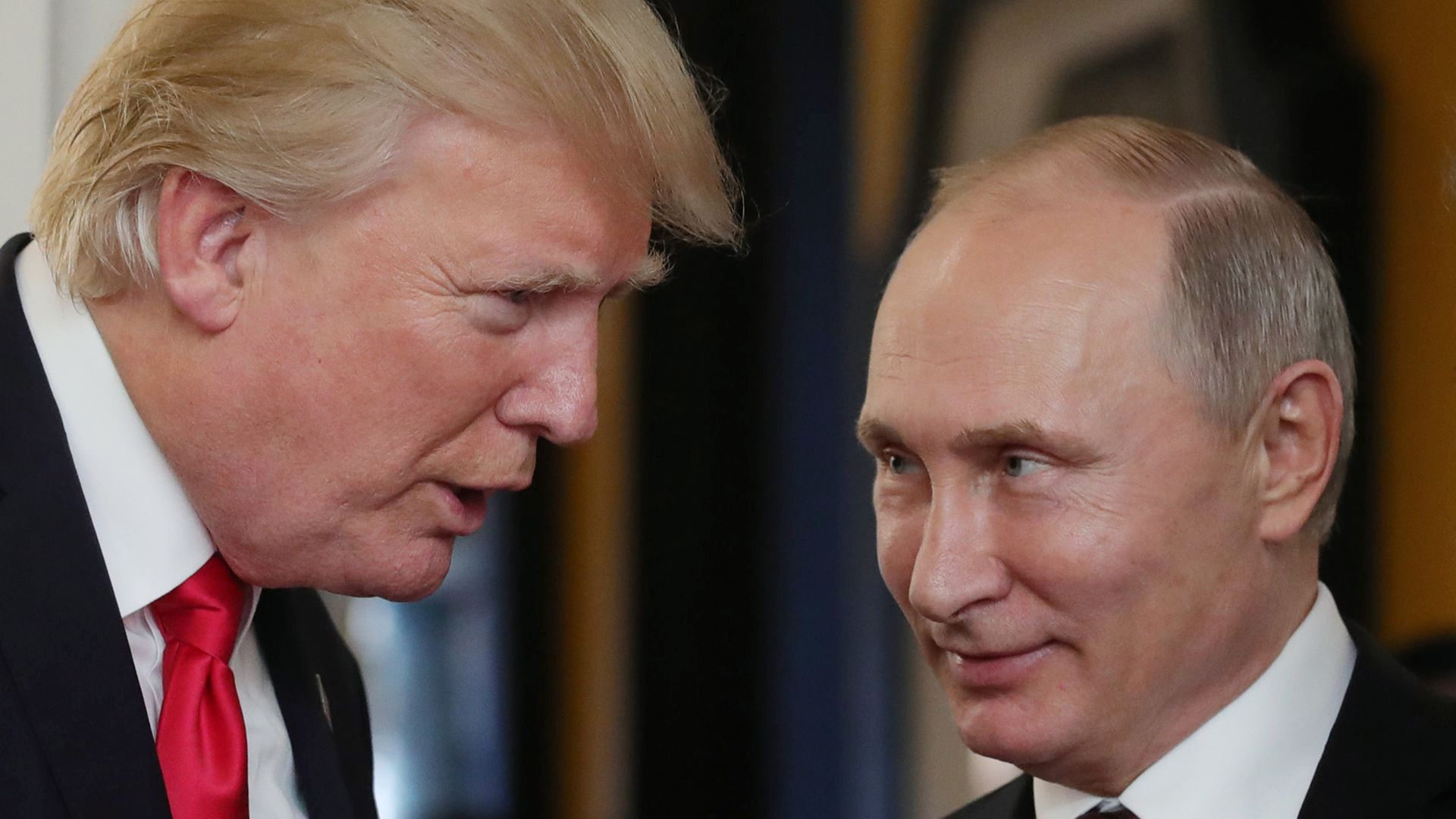 " [President] Trump's lack of preparation has added a further level of unpredictability to his interactions with foreign leaders," per the WashPost.
Why it matters: "The president rarely reads his nightly briefing book, which focuses on issues likely to come up in meetings ... To slim down Trump's workload, aides have sometimes put the most critical information in a red folder."
"Some White House officials worry that [Russian President Vladimir] Putin ... plays on the president's inexperience and lack of detailed knowledge about issues while stoking Trump's grievances":
"The Russian president complains to Trump about 'fake news' and laments that the U.S. foreign policy establishment — the 'deep state,' in Putin's words — is conspiring against them."
"'It's not us,' Putin has told Trump. 'It's the subordinates fighting against our friendship.'"
Go deeper