Remaining nuclear deal signatories fail to meet Iranian concerns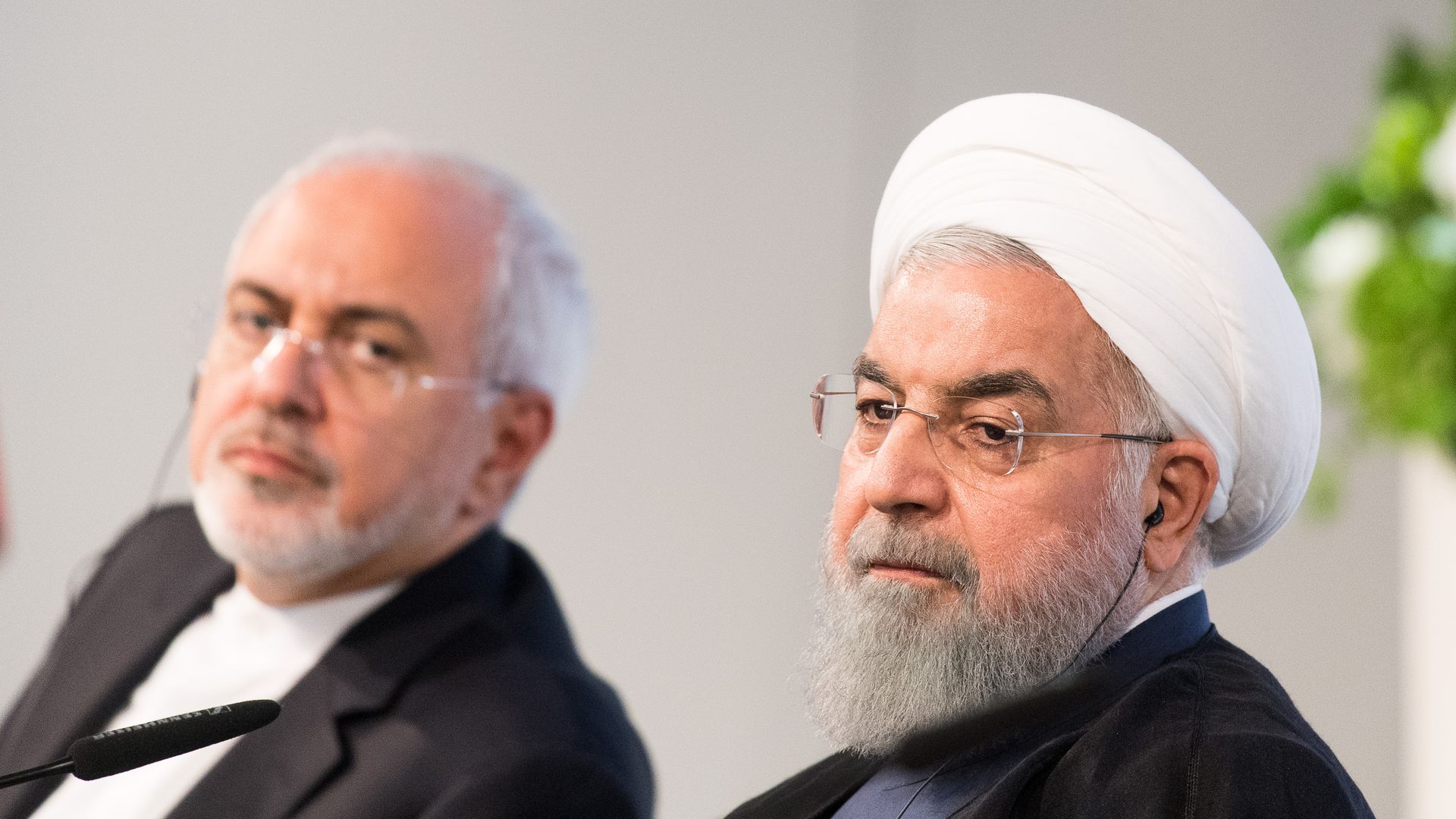 Convening for the first time since the United States' withdrawal, foreign ministers of the remaining parties to the 2015 Iran nuclear deal failed to announce new measures to compensate Iran for the re-imposition of U.S. sanctions.
Where it stands: Britain, France, Germany, Russia and China, meeting with Iran in Vienna under EU auspices, issued a bland communiqué that "reconfirmed their commitment to the full and effective implementation" of the deal. But there was no there there, apart from naming Britain to replace the U.S. as co-chair of a panel, alongside China, on reconfiguring a heavy-water reactor in Arak.
The communiqué listed "objectives," including maintaining economic and sectoral relations with Iran, preserving financial channels, continuing to import Iranian oil and petroleum products and protecting companies "from the extraterritorial effects of U.S. sanctions."
But the ministers did not announce any concrete means to achieve these objectives. There are doubts about whether the European Investment Bank will extend credits to Iran given the bank's need to raise money on U.S. capital markets. The EU has also yet to unveil an updated blocking statute to protect European companies doing business with Iran from being barred from the much larger American market. The Atlantic Council's Brian O'Toole, a former senior advisor to the director of the U.S. Treasury's Office of Foreign Assets Control, told me that the current statute — which exposes European companies quitting the Islamic Republic to Iranian legal action — would not work because the European and U.S. economies are so closely entwined.
However, O'Toole predicted that China, Turkey, Russia and India would ignore U.S. sanctions, and that the Trump administration's "maximum pressure" strategy would achieve at most 85% of the impact of the Obama administration's campaign. That campaign, which peaked in 2012–2013, was a key component of a clear, diplomatic agenda for negotiations aimed at limiting Iran's nuclear program in return for sanctions relief. The Trump administration has no such agenda — just a wish list of demands for Iran to abandon the nuclear-fuel cycle and reverse its longstanding Middle East policies.
The big questions: Will Iran stay in the deal and try to get by with support from China, Russia, Turkey and India and the proceeds from oil smuggled on murky markets? Or will it take the even riskier route of accelerating its nuclear program in hopes of a better deal from the Trump administration or its successor?
Barbara Slavin directs the Future of Iran Initiative at the Atlantic Council.
Go deeper