Opening up local governments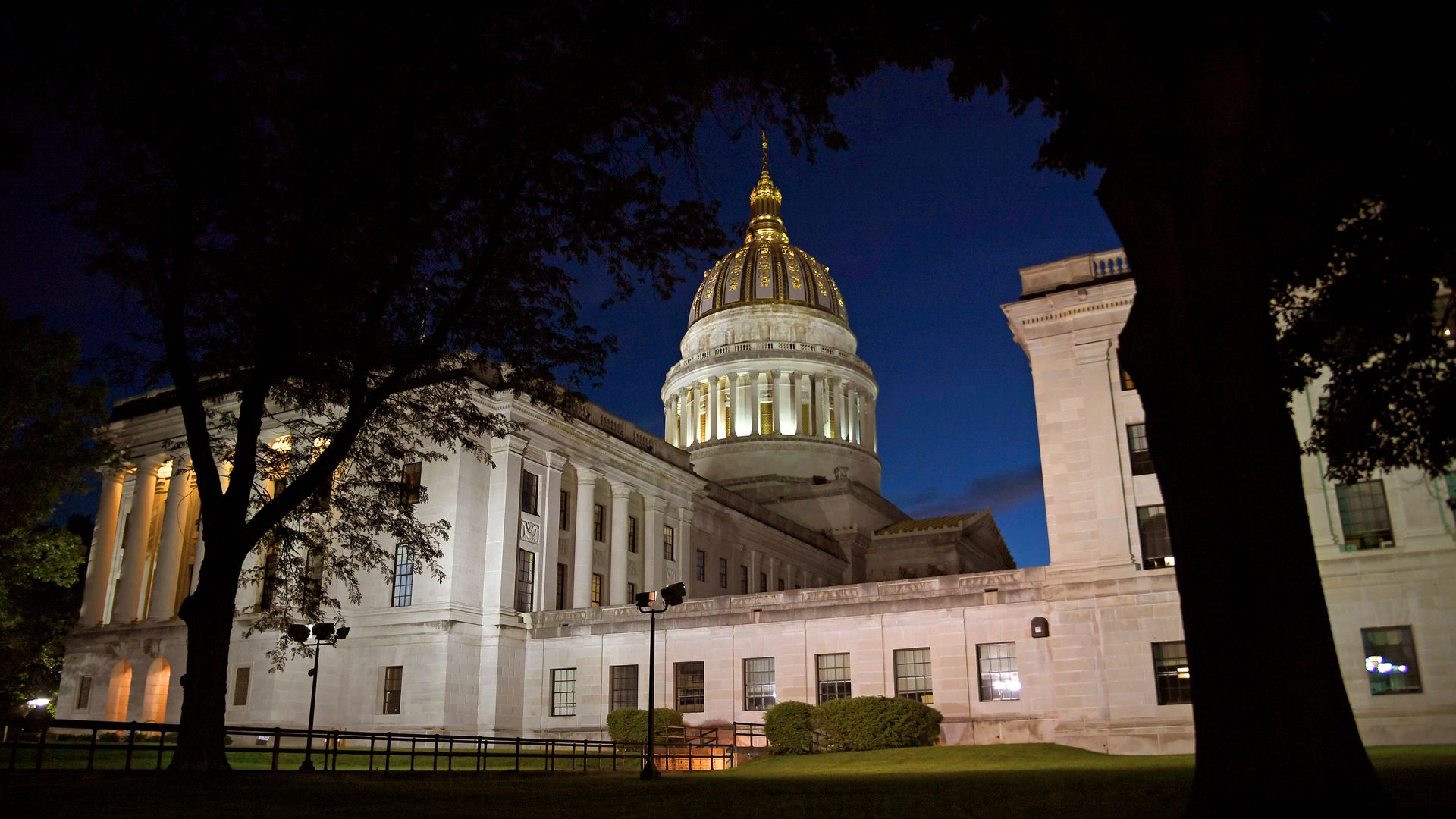 As local news organizations shrink and misinformation can spread quickly on social media, local governments are turning to technology to fill the information gap and restore trust.
The big picture: State and local governments enjoy more trust than the federal government, but citizens are still skeptical of decisions made by local leaders. While some local officials are trying to release more data to the public, there's still a need for a disinterested party to ensure the story presented by the government is complete and accurate.
"As this trend of misinformation continues, people are going to be very interested in having more access to data," said Fran Wills, CEO of the Local Media Consortium. "But they'll also be interested in having some credible source analyzing the impact of that data rather than taking that at face value."
What's happening
Trust in institutions, particularly government, has plunged in recent years with 59% of Americans saying government is broken, according to Edelman's Trust Barometer report. At the same time, people are consuming less news from traditional sources, and aren't sure which news to trust as they encounter more and more through social media.
As a result: Local governments are feeling pressure to be more transparent about their operations and explain decisions to a fragmented audience. It's no longer a one-size-fits-all solution and governments are now on the hook to go to residents directly.
Problems include:
Fewer reporters: A mayor, for example, can no longer assume that explaining a city council decision or a local school board issue to the local paper will reach the majority of residents.
Fragmented citizenry: Communities have to cater to multiple constituencies in different ways. Older populations still prefer to receive paper-based communications and in-person town-hall-style meetings, whereas younger generations want digital notifications, Facebook groups and text message alerts.
Fuller plates for government staff: In addition to governing, leaders' jobs entail monitoring social media, explaining complex financial issues in shareable snippets, conducting surveys by phone, email, text and paper, and getting input in traditional face-to-face interactions.
Tech tools
One Silicon Valley software startup, OpenGov, works with 1,900 state and local governments to provide online tools to display data, track budgets, take surveys or ask for feedback during public meetings, and provide context and photos to data to create "stories" to present to citizens.
"Constituents' demands on government have gone up. People working in government are citizens, too. In their own lives, they're more in touch with modern tools, so they have more expectations in their own jobs in cities, counties, school districts and state agencies."
— Zachary Bookman, CEO and co-founder of OpenGov
The company says its primary goal is to help local governments be more transparent, which Bookman hopes will help increase citizen engagement and trust as well as overall efficiency and accountability. Bookman also thinks OpenGov helps local journalists by making information readily available.
Yes, but: Releasing government data on its own doesn't necessarily help citizens understand it, said Wills. "People are busy. Whether they're going to have the time to read the data and understand the impact is a concern," she said. "That's where local media comes in to provide that context, to make sure it's analyzed and fact-checked."
On the ground
In Sandpoint, Idaho, there are no local TV stations and no dedicated radio stations, forcing the city to be creative about getting their message out, said city administrator Jennifer Stapleton, who tells Axios she was hired specifically to help increase trust and transparency. Tracking conversations on social media has become a big part of her job, including correcting misinformation that spreads quickly on Facebook, the most popular platform in the community.
The rural city of 8,000 residents now streams workshops online, asks residents to give opinions via online surveys, and has setup kiosks in the community for people to give input. But that also reduces face-to-face relationships between local leaders and citizens.
" Community engagement — that transparency, that outreach and communication — is critical to making the best decisions with citizen input. The challenge for government is it's a significant investment of time and resources to do it effectively."
— Jennifer Stapleton, City Administrator of Sandpoint, Idaho
In West Virginia, State Auditor J.B. McCuskey uses an online dashboard provided by OpenGov to display government financial information, including details on how money is being spent. His top priority, he said, is to give citizens the same access to information that bureaucrats have.
"It's part of an economic development plan," he said. "No one wants to put their business in a state where no one trusts where their tax dollars are going to go."
In Redding, Calif., City Manager Barry Tippin said he realized he had to find new ways to connect to citizens to win their trust. The financial instruments that determine funding in California are extremely complicated, and the state's proposition system makes it hard for citizens to understand how budgetary decisions are made, particularly on contentious issues.
"If you can be open and transparent during those difficult times, they're going to trust you and, I dare say even support you, through the easier times," he said.
Go deeper:
Go deeper