By the numbers: How the world is banning single-use plastics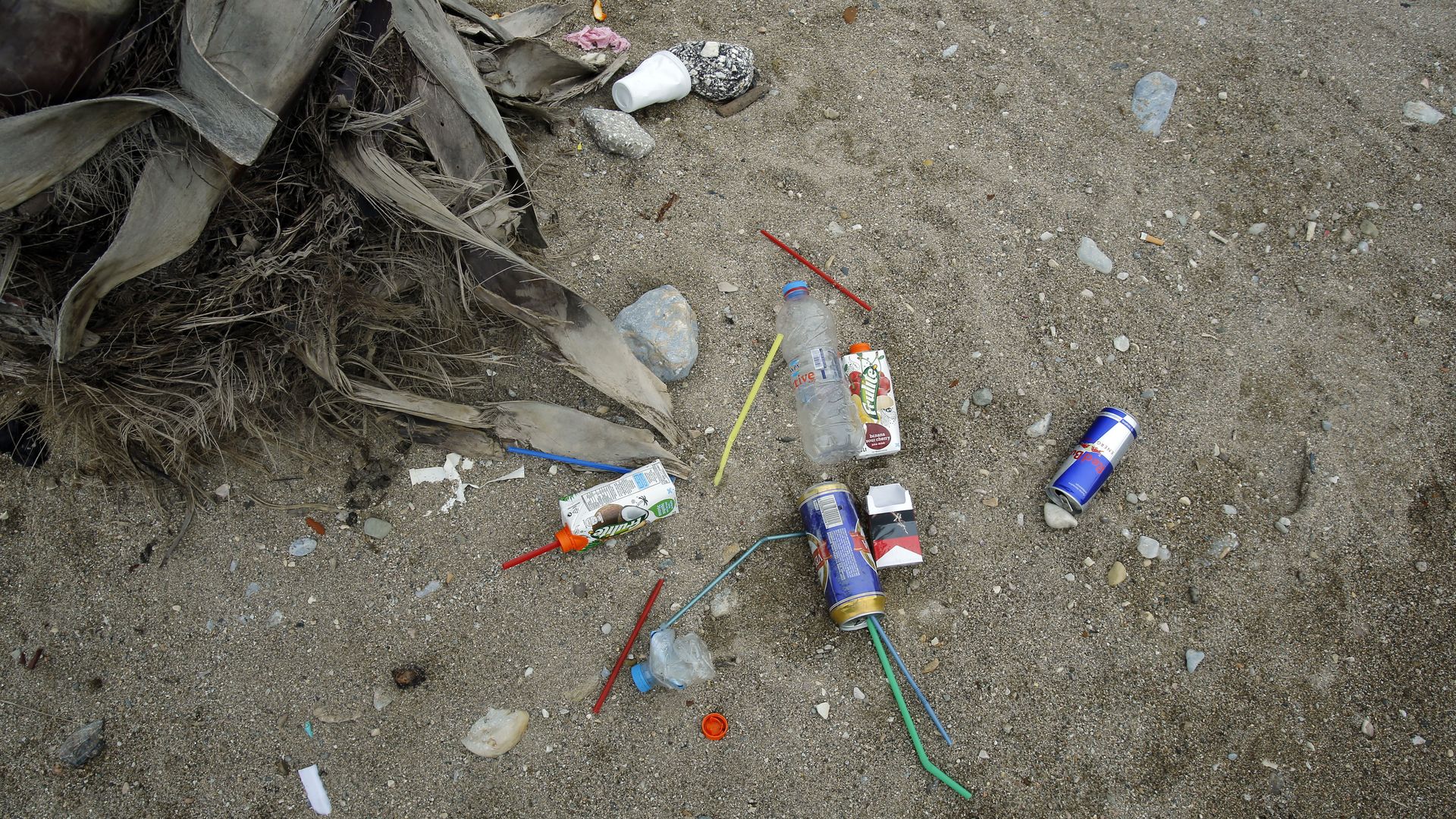 A proposed bill, which would charge five cents for single-use plastic bags at grocery stores in New Jersey, hit a snag this week when Gov. Phil Murphy used a line-item veto on the measure.
The big picture: Plastic waste has created a serious environmental problem, with global plastic production growing over 400 million tons in 2015. Because of this, local governments, major cities, states, and foreign governments are introducing legislation that would cut back on single-use plastics, such as grocery bags and straws. However, some of these efforts have been met with fierce opposition.
By the numbers:
Yes, but: Some measures have received pushback. Some states, including Idaho, Mississippi and Missouri, are considering bills that would prevent any local government bans or imposed fees on plastic bag use, according to the National Conference of State Legislatures.
Austin, Texas had a plastic bag ban in place since 2013, but following a court ruling late last month, the city will no longer be enforcing the ban, according to the Texas Tribune.
Go deeper