Jordan denies ignoring abuse at Ohio State: "I would have done something"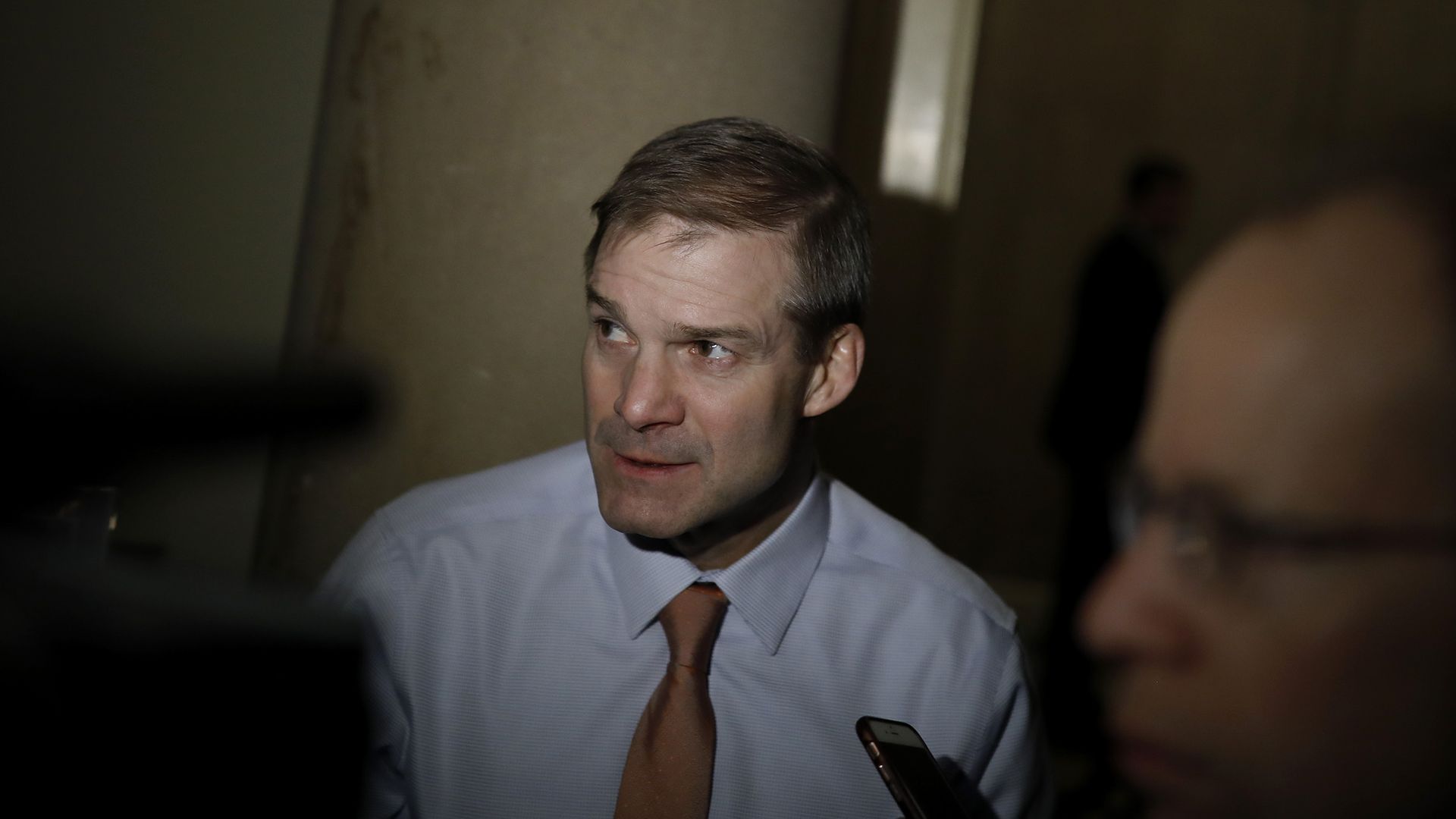 Rep. Jim Jordan, founding member of the House Freedom Caucus and a former assistant wrestling coach at Ohio State university, vehemently denied that he ignored accusations of sexual abuse against the wrestling team's doctor, and told Politico that those who say otherwise are lying.
"It's not true. I never knew about any type of abuse. If I did, I would have done something about it. And look, if there are people who are abused, then that's terrible and we want justice to happen."
— Rep. Jim Jordan in an interview with Politico
The backdrop: Three former student wrestlers told NBC News that it was open knowledge that the sports physician, Richard Strauss regularly showered with students and touched them inappropriately during examinations. Mike DiSabato, whose allegations prompted OSU to open an investigation earlier this year, told NBC News that Jordan "is absolutely lying if he says he doesn't know what was going on."
What he's saying: Asked if he's concerned about the allegations, Jordan told Politico that "We've got the truth on our side." He also said to expect to see more of his allies to publicly come to his defense in the coming days.
Jordan also "pushed back" on claims from a law firm involved in the Strauss investigation that he had failed to respond to emails and phone calls inquiring about the abuse, and said he'd gladly answer questions.
Go deeper:
Go deeper