China prepares to cancel remaining U.S. soybean shipments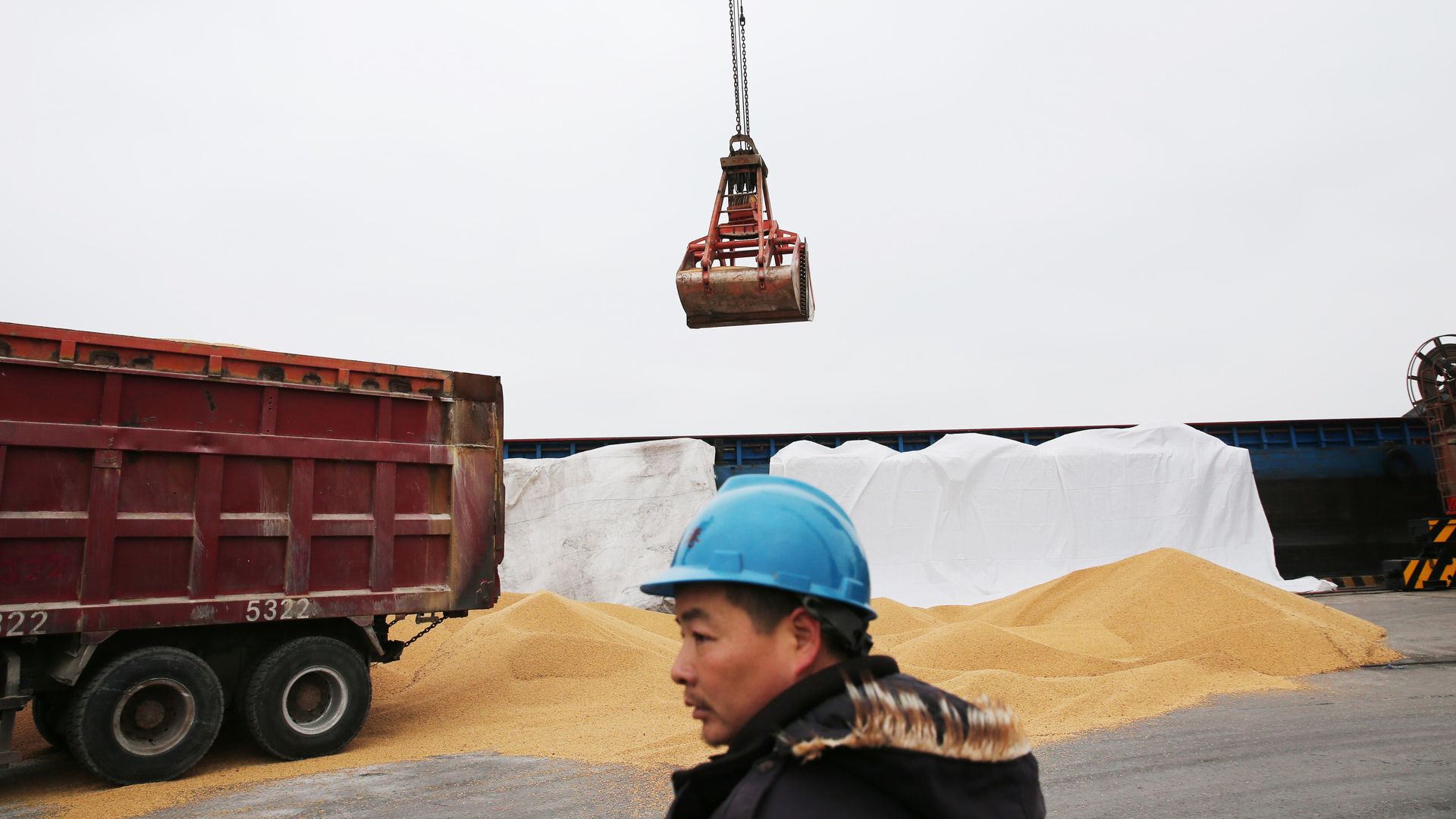 Chinese firms are gearing up cancel U.S. soybean shipments ahead of July 6th, when China's retaliatory tariffs against American goods go into effect, reports Bloomberg.
The big picture: Chinese companies were expected to buy about 1.14 million tons of American soybeans by the end of August, and most of those orders are expected to be canceled, per Bloomberg. The crop has emerged as an unlikely political ground zero in the U.S.-China trade war as Beijing tries to target Trump's farm voter base with its retaliation.
Go deeper