Midterm warning signs for GOP in Arizona and Kansas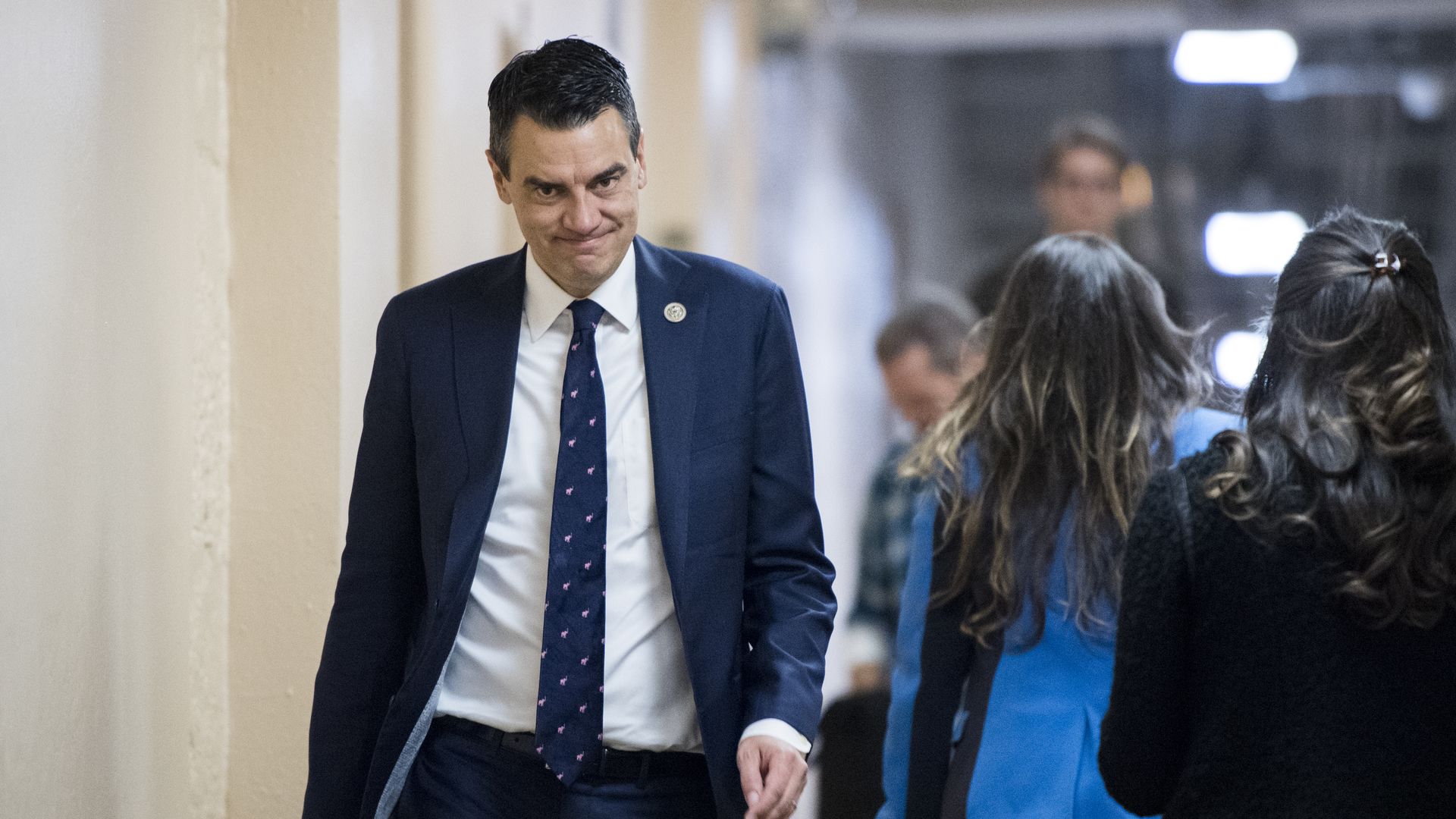 Republican infighting in the race to replace retiring Sen. Jeff Flake in Arizona and heightened Democratic enthusiasm in Kansas both have the GOP worried ahead of November's midterm elections, per AP.
Why it matters: Republicans hold a razor-thin majority in the Senate, making the Arizona seat crucial to thwarting Democrats' efforts to retake the chamber. And with Democrats targeting 101 GOP-held districts, Republicans can't afford to lose what should be easy seats in Kansas, a state President Trump won by 21 points.
The state of play: Democrats are fighting for Kansas' 2nd and 3rd districts, where increased spending and a lack of name recognition for Republican candidates could mean success. And there's a three-way GOP primary unfolding in Arizona, a state that Politico notes Trump won by just four points in 2016 and recent polls have put Democratic Rep. Kyrsten Sinema ahead of her Republican challengers by double digits.
Battle lines: Kelli Ward has been trying to get her competitor Martha McSally to engage in a primary fight ahead of the Arizona GOP primary in August.
"She claims to be this strong fighter pilot military woman," Ward told Politico. "But if you're that strong, why are you afraid to stand up on a stage with your opponent and discuss the issues?" McSally responded to Politico: "Fear is not in my lexicon."
Kansas Rep. Kevin Yoder is defending his seat in the state's 3rd district, where the AP notes he beat his unknown Democratic challenger in 2016 by half the margin of 2014. And Trump lost this district in the presidential election.
In Kansas' 2nd district, Republicans are struggling to elevate a candidate with no name recognition. The incumbent Rep. Lynn Jenkins isn't running for re-election, prompting the DCCC to add its candidate Paul Davis to its "Red to Blue" list in the first round of endorsements.
What's next: The Arizona primary isn't until August 28, giving nominees just 10 weeks to campaign for the general election. Expect both sides to pour in tons of money during that time, especially Republicans who view this as a must-win seat.
Go deeper