Scoop: U.S. and Israel formed joint team to internally pressure Iran regime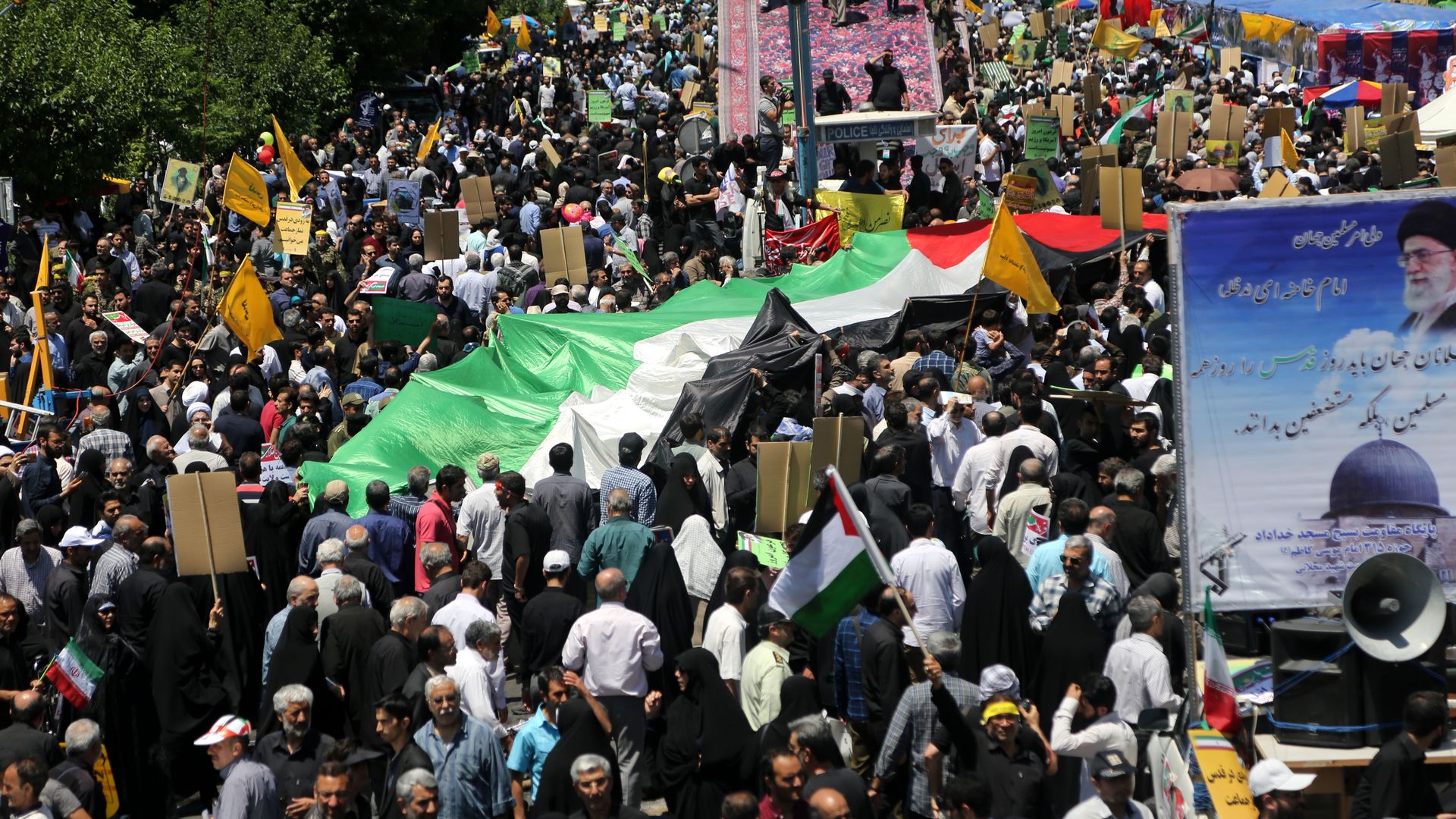 Israel and the United States formed a joint working group a few months ago that is focused on internal efforts to encourage protests within Iran and pressure the country's government.
Why it matters: The Obama administration almost completely refused to discuss any potential efforts for stirring unrest or encouraging protest inside Iran with Israel due to its efforts to complete the Iran nuclear deal. The joint team is a major example of the Trump administration's policy shift in the region.
What we're hearing: The Israeli officials told me that both the domestic situation in Iran and the work of the joint team were discussed during a meeting between national security adviser John Bolton and his Israeli counterpart Meir Ben-Shabbat and his American counterpart John Bolton at the White House several weeks ago. Both Bolton and Ben-Shabbat think that raising internal pressure on the Iranian regime might have a positive influence on Iranian regional behavior.
"Nobody is seriously thinking about regime change, but this team is trying to see if we can use the internal weaknesses of the Iranian regime in order to create more pressure that will contribute to changing Iranian behavior."
— An Israeli official
Israeli Prime Minister Benjamin Netanyahu's office declined to comment. A spokesman for the National Security Council at the White House said: "We don't confirm or provide details of internal deliberations."
The big picture: In the last few weeks, both Israel and the U.S. started using social media to convey anti-regime messages to the Iranian people. And Netanyahu has recently posted four different videos on Youtube, Facebook and Twitter — translated to Farsi — in which he speaks to the Iranian people and encourages them to protest against the regime.
Secretary of State Mike Pompeo wrote a series of tweets supporting the protesters in Iran, criticizing mass arrests of protesters by the Iranian regime and highlighting the regime's growing funding of the Revolutionary Guards Corps as controversy build over Iran's domestic spending.
Go deeper