Expert Voices Live: Technology and Urban Mobility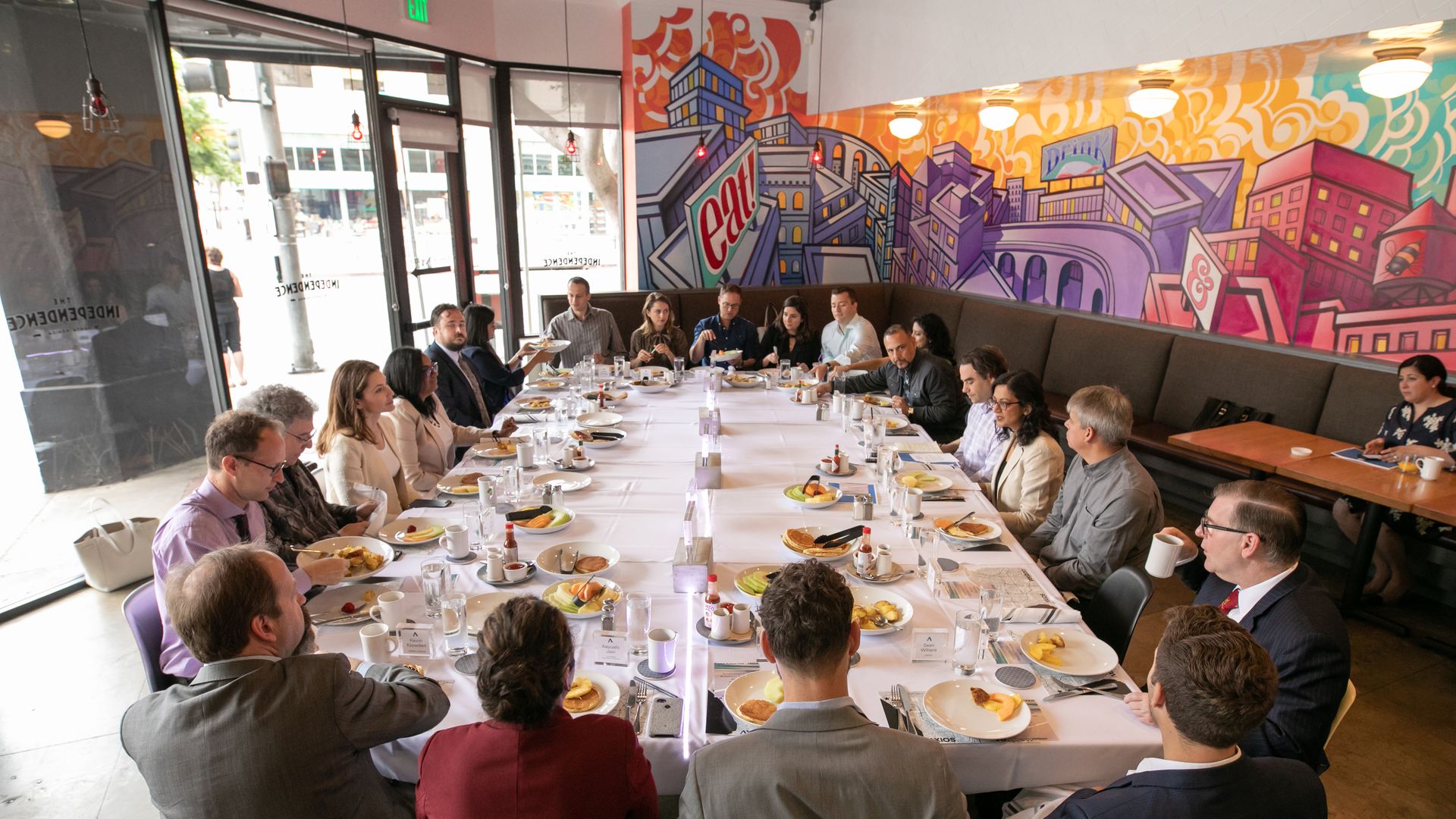 Last week, Axios Business Editor Dan Primack led a roundtable discussion on the future of transportation and mobility, including how new technology will continue to revolutionize how we build, commute and live in Los Angeles and beyond.     
One big thing: Guests discussed how to leverage public-private partnerships to deploy accessible, data-driven solutions to our most intractable urban challenges.
Tom Scaramellino, TallyGo's CEO on the current infrastructure landscape: "We can't talk about autonomous vehicles… massive congestion reduction and quality of life in cities without having real-time access to what is going on in this city in that moment of time."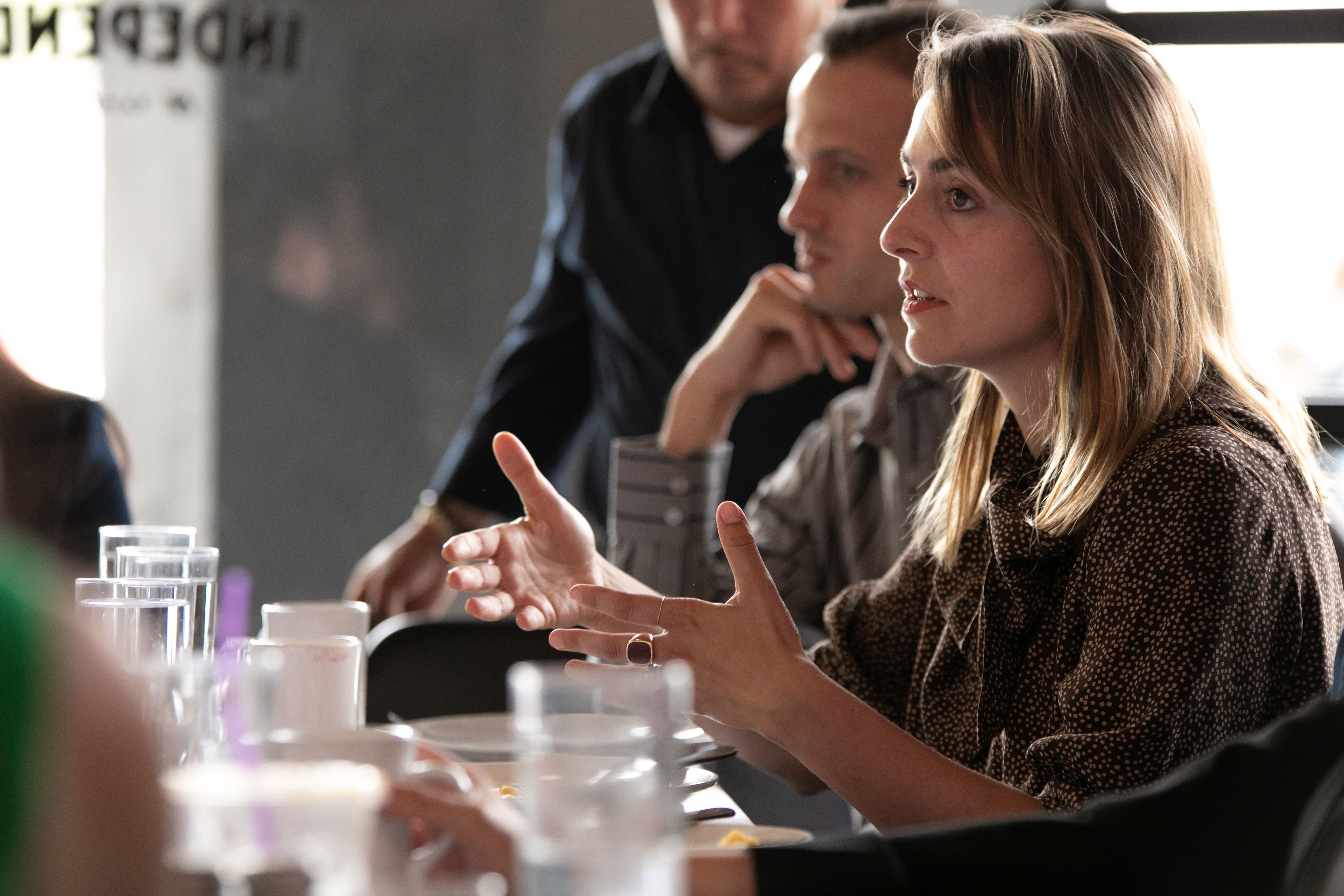 Uber's Sarah Ashton on responsible partnerships: "It's about striking the right balance between making sure the data is effective for urban planners […] we have to be basing our decisions on where we build infrastructure, how we build it and the frequency […] but also we are being held to a very high standard on how we protect data."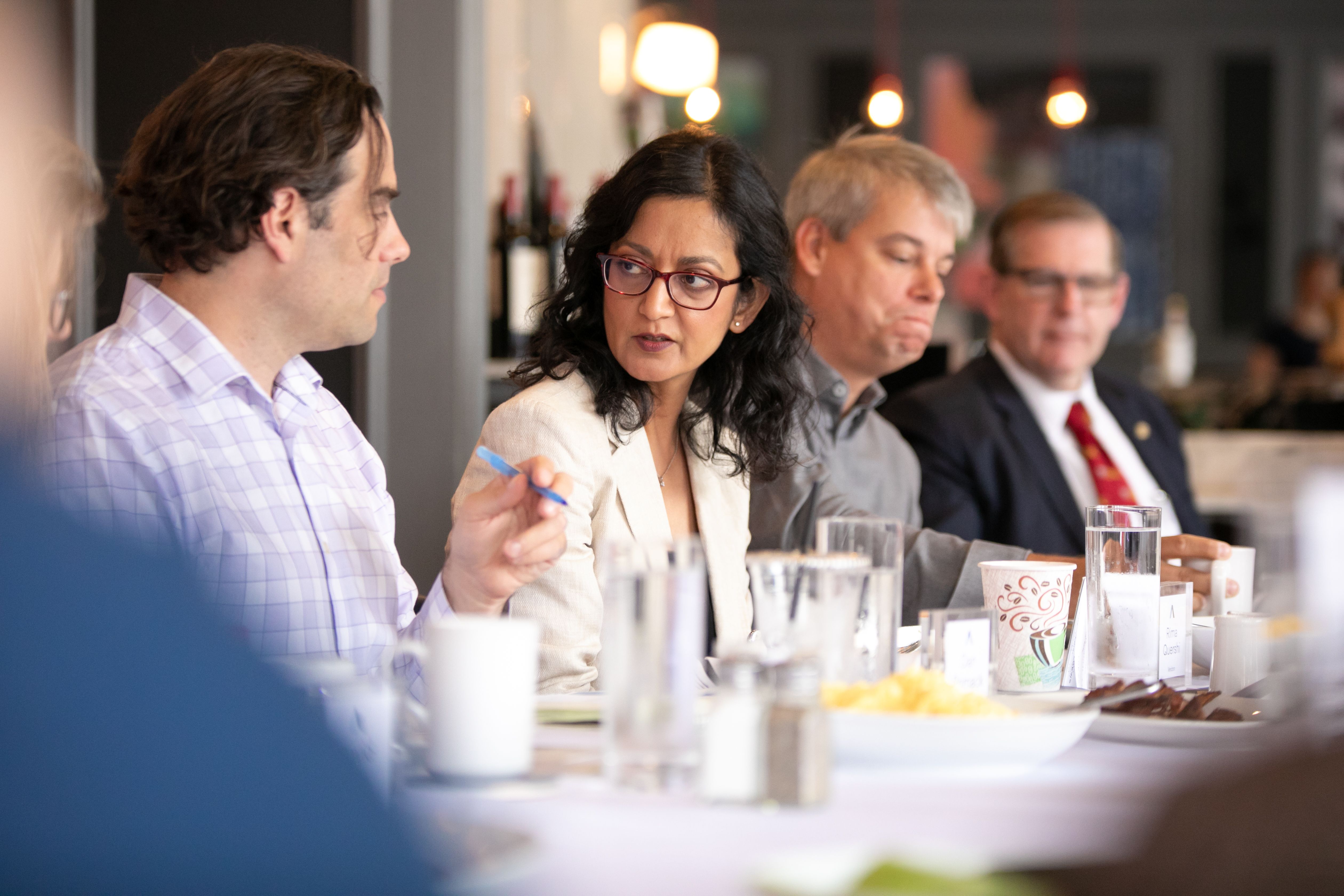 Rima Qureshi, Verizon's Chief Strategy Officer on scaling innovation: "One challenge we need to recognize is the level of competence that is needed going forward from cities in technology. We should not underestimate the complexity of solutions that we are going to be deploying and ensuring that is goes beyond the experiments and provides long-term support."
One more thing: Participants discussed the shift in public transportation and consumer demand for a new experience on the road.
Nolan Borgman, one of LA's Senior Transportation Planners, on value of ride-sharing: "In our current system, the trips that people want to take are the most socially expensive to provide. [The question is] how we create great experiences for individuals that are also good for society."
David Eagle, Current EV's CEO, discussed the impact of transportation on the future of work. He recommended an improvement in telecommunication technology as a solution to alleviate traffic congestion.
But, but, but: With the talk of smart cities, participants questioned if new innovations are fueling a digital divide and exacerbating inequities.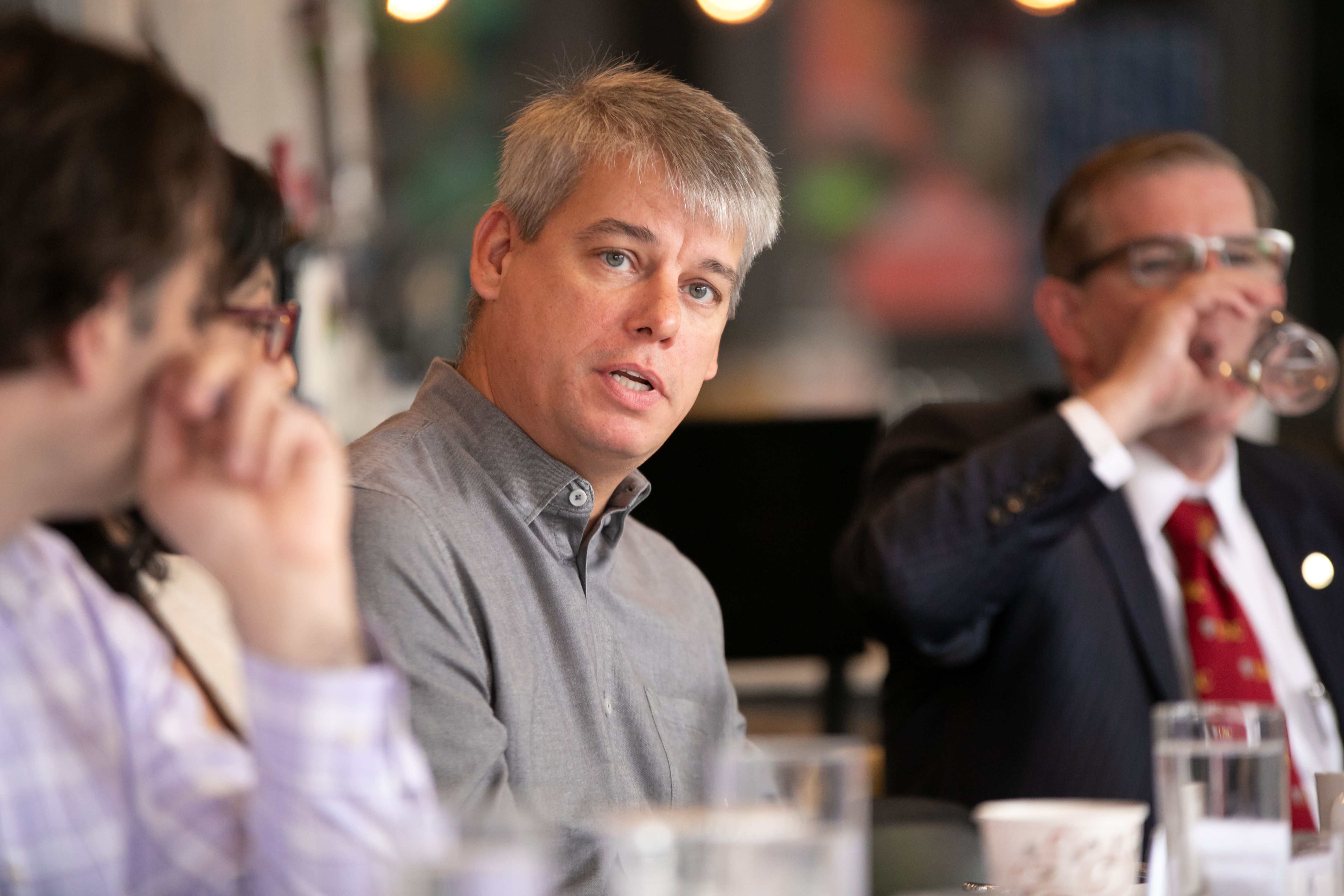 Paw Anderson, Apartment List's VP of Engineering, pointed out the rise of "super- commuters" (people who spend 90-minutes or more traveling to work) and how data reveals expanded searches for housing beyond high-value property markets as a reflection of rising cost of living in urban areas.
Lauren Love-Wright, Verizon's Vice President of Engineering: "We're [Verizon] making an investment to address digital improvement in specific areas of cities that do not have the infrastructure. [City leaders] are looking at their city and addressing zoning, permitting and cost-issues that are cost-prohibitive from a private sector perspective. They are changing their view on how they attack it."
Thank you Verizon for sponsoring this event.  
Go deeper