Trump sends letters to NATO allies demanding more defense spending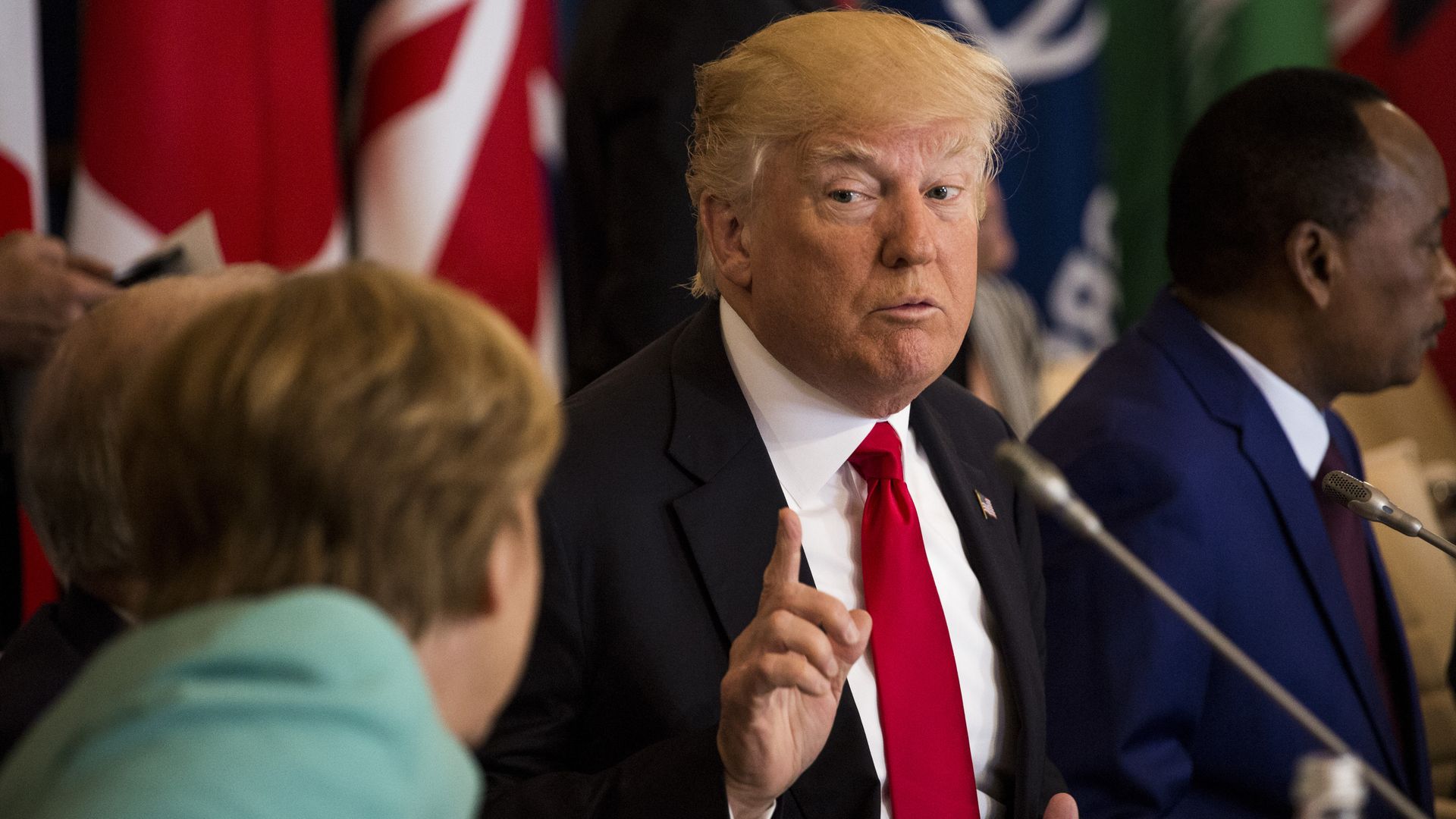 President Trump sent letters to several NATO allies, including Germany, Belgium, Norway, and Canada, last month criticizing them for not spending the required 2% of their GDP on defense, and warning that the U.S. is growing frustrated with member countries for not meeting their part of the agreement, reports the New York Times' Julie Hirschfeld Davis.
Why it matters: Tensions between the U.S. and some of its closes allies are on the rise following last month's G7 summit. And next week, Trump and allied leaders will meet again for a NATO summit in Brussels, where several officials from member countries worry that Trump will undercut the alliance's shared values by criticizing them for not meeting their spending commitments.
"As we discussed during your visit in April, there is growing frustration in the United States that some allies have not stepped up as promised. Continued German underspending on defense undermines the security of the alliance and provides validation for other allies that also do not plan to meet their military spending commitments, because others see you as a role model ... It will, however, become increasingly difficult to justify to American citizens why some countries do not share NATO's collective security burden while American soldiers continue to sacrifice their lives overseas or come home gravely wounded."
— An excerpt of Trump's letter German Chancellor Angela Merkel of Germany, obtained by Davis
Davis writes that Trump, who used similar language in letters to other leaders, also suggested that the U.S. "might adjust its military presence around the world if its allies do not step and spend more for their own security."
Go deeper: Trump's letter to Canadian Prime Minister Trudeau, (iPolitics), details of other letters (Foreign Policy.)
Go deeper