The most popular iPhone apps of all time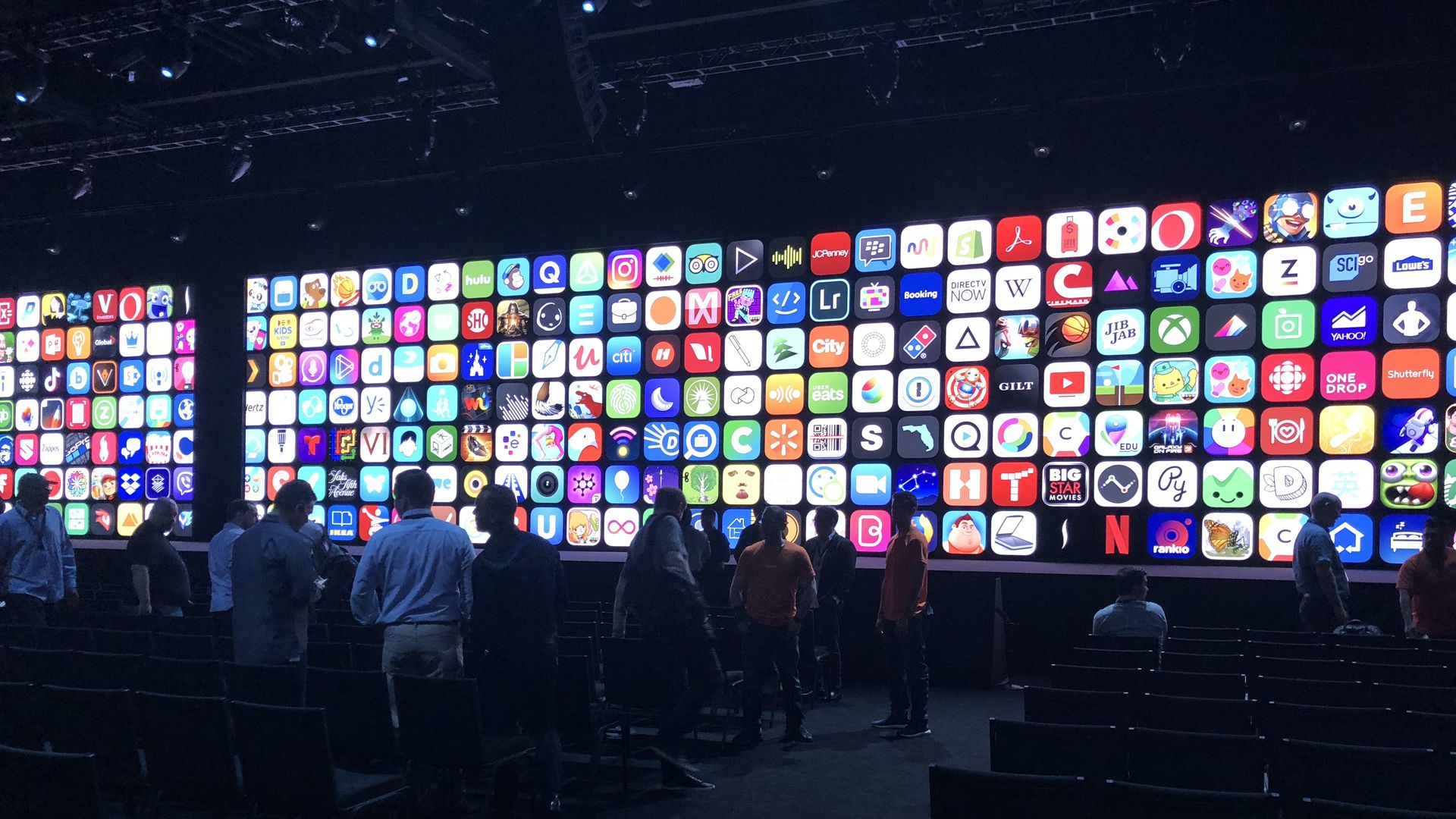 App Annie is out with a fresh look at the most popular and profitable iOS apps and games of all time. It's a list that includes Clash of Clans and Candy Crush, as well as a number of apps from Facebook and Google.
Why it matters: The app economy is huge. Consumers spent $42.5 billion in the iOS App store last year.
Most downloaded games: Candy Crush Saga, Subway Surfers, Fruit Ninja, Clash of Clans and Honor of Kings.
Top-grossing games: Clash of Clans, Candy Crush Saga, Monster Strike, Puzzles & Dragons and Honor of Kings.
Most downloaded apps: Facebook, Facebook Messenger, YouTube, Instagram, and WhatsApp.
Top-grossing apps: Netflix, Spotify, Pandora, Tencent Video and Tinder.
Flashback: In 2010, when App Annie began tracking apps, 10% of apps were paid, compared to less than 1% now. And instead of games, the top-grossing apps were things like Documents To Go, Shazam and LogMeIn.
App Annie's report has a look at all the top downloaded and top-grossing apps year by year as well as a number of interesting trends over time. Here are some highlights:
The Asia Pacific region accounts for nearly 60% of consumer spend, compared to 27% for the Americas and 14% for Europe, the Middle East and Africa.
Games account for 31% of downloads, but three-quarters of spending.
More than 4.5 million apps have been released over time, three-fourths of which were games. However, the proportion of non-game apps being released is on the rise.
Still Going: App Annie projects that spending in the iOS app store will reach $75.7 billion in 2022, up 80% from 2017.
Go deeper