As Trump meets Putin, U.S. and European politicians will talk Russia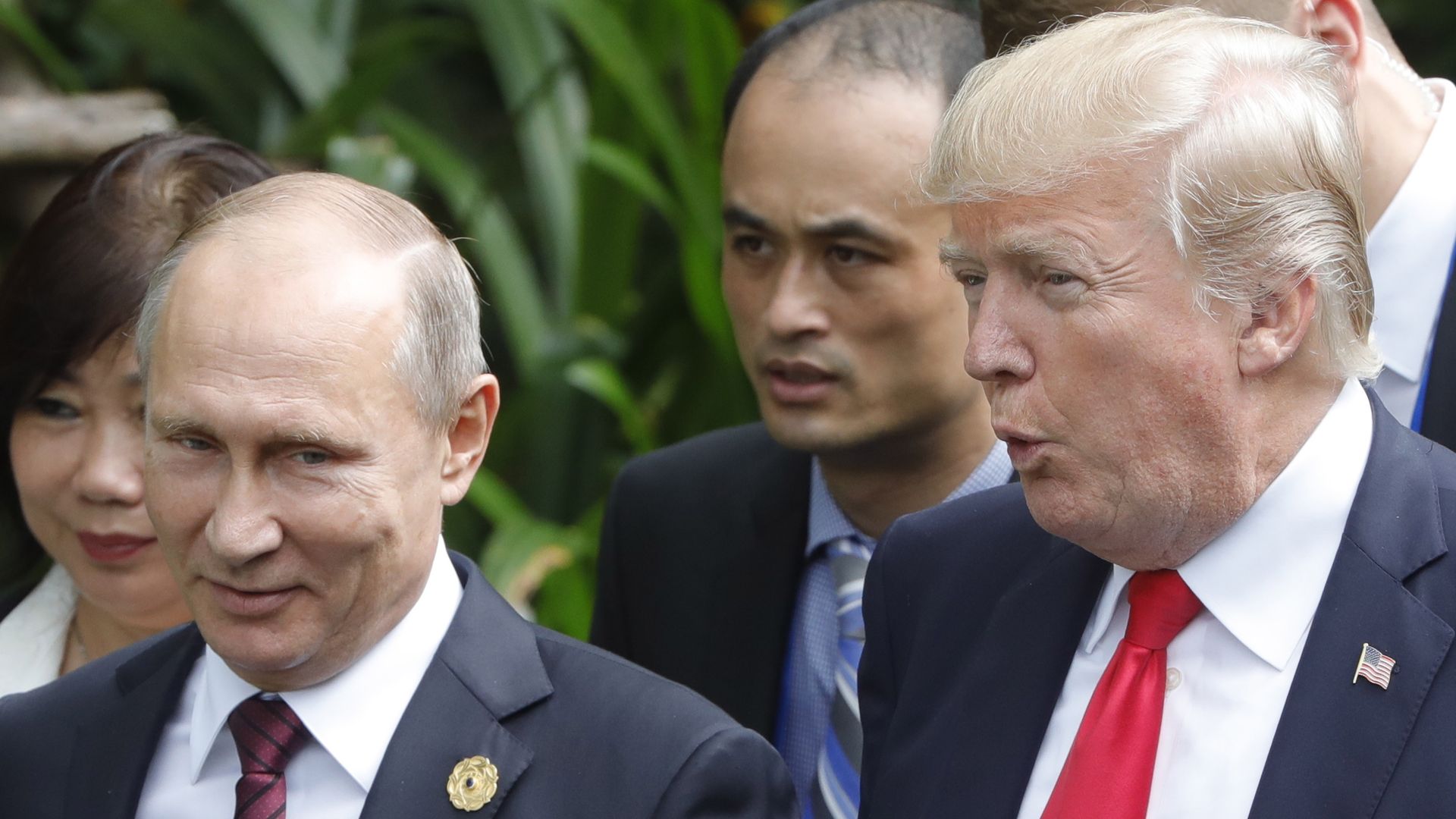 On the same day that President Trump is in Helsinki to meet with Russian President Vladimir Putin, legislators from Western nations will be in Washington for a meeting, sponsored by the Atlantic Council, to discuss the Russian threat and the challenges posed by social media and disinformation.
The state of play: "Pulling at the Strings: The Kremlin's Interference in Elections," will feature Sens. Mark Warner and Marco Rubio, with members of parliament from the U.K., Canada, Eastern Europe and elsewhere.
Warner, who approached the Atlantic Council with the idea, wants to send a message to Russia (and also to social media companies) that the West is unified in standing against the threat posed by Russian disinformation and interference.
The conference will begin with a private roundtable for members of Congress and members of parliament; followed by a press conference with Warner, Rubio, and members of parliament; then a fireside chat with the senators; and will conclude with a public panel discussion.
Go deeper