China's Xi hates Bitcoin, but not blockchain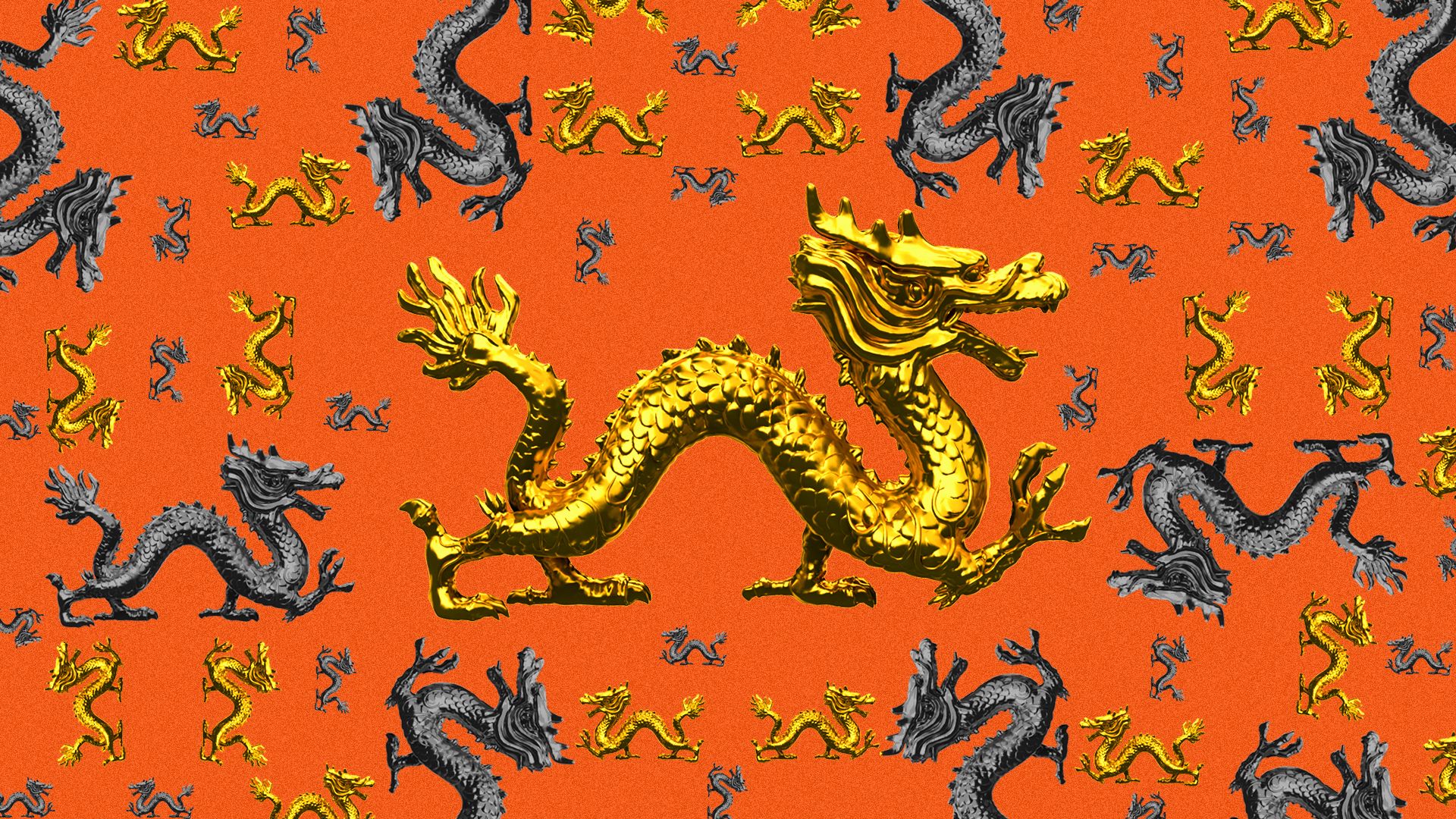 China had a short, whirlwind relationship with Bitcoin before unceremoniously dumping it last September. Now, President Xi Jinping calls the underlying blockchain technology a "breakthrough."
What's going on: Xi is differentiating between cryptocurrencies and blockchain. In his view, Bitcoin and other cryptocurrencies could fuel financial risk and even jeopardize Communist Party authority. But in blockchain, he sees something he cherishes — even greater government control.
How it works:
Blockchain technology uses a network of computers to create a record of any string of events, from financial transactions to the origin of an oyster. Every time the thing being tracked changes hands, it's publicly recorded, so its legitimacy can be verified while eliminating human intermediaries.
Cryptocurrencies — Bitcoin being the most prominent — are digital monies that live on the blockchain.
Those distrustful of governments are drawn to blockchain for its anonymity. But if only a few can enter transactions, blockchain could increase government power.
When Bitcoin came to China, it was hugely popular. Chinese exchanges accounted for some 95% of official global Bitcoin trading, until February 2017 when it fell to 20%, says Lauren Gloudeman, who analyzes China's markets at the Rhodium Group.
In 2013, the People's Bank of China began to regulate Bitcoin, saying it couldn't be legal tender but that people were still free to trade.
In February 2017, PBoC froze withdrawals for four months.
Then, seven months later, domestic Chinese exchanges officially exited cryptocurrency markets — with some moving nearby to Taiwan or Japan.
In banning Bitcoin trading, authorities had three main aims: Preventing undetected capital flight, a tulip-mania of gambling by grandmothers in cryptocurrencies, and a crime wave of tax evasion or drug deals. "Some high-ranking officials see [cryptocurrencies] as a stressor to the central Party because it could decompose the authority of the Communist Party," says Yao Zhao, an economist at Beijing Normal University who formerly worked at the People's Bank on its cryptocurrency regulation.
Yet none of this discredited the underlying technology. China wants to be at the cutting-edge of an innovation that many experts forecast will experience a commercial boom in the coming years. No one knows precisely how blockchain will be used, but among its applications could be trackable and ethical food.
One example — alcohol tracking: Ant Financial, Alibaba's mobile payments arm, is working on a way to trace and verify the authenticity of Maotai, a pricey brand of Chinese liquor (白酒).
The same method could keep track of medical records, says Zennon Kapron, founder of Kapronasia, a Shanghai-based finance and technology market research firm.
But, but, but: Blockchain has worrisome applications.
Beijing could use it as a tool to monitor citizens' financial activities, says Zhao. The PBoC is working on a "Central Bank Digital Currency," an effort to move China — already largely cashless in big cities — even further away from traditional currency, though Zhao says that's still a long way in the future.
This currency would allow the PBoC to track transactions. "But it's not like a credit card where a lot of different parties have access to the data," says Martin Chorzempa of the Peterson Institute of International Economics. "This would limit the traceability to certain individuals," meaning the government.
China is not alone: Financial institutions all over the world are contemplating such a role for blockchain, says Rhodium's Gloudeman.
Yes, but: The Party doesn't necessarily need blockchain to monitor citizens, says Kapron. AI, for example, can be used for that purpose, he says.
Go deeper