Seattle embraces Bill Gates as Jeff Bezos takes blame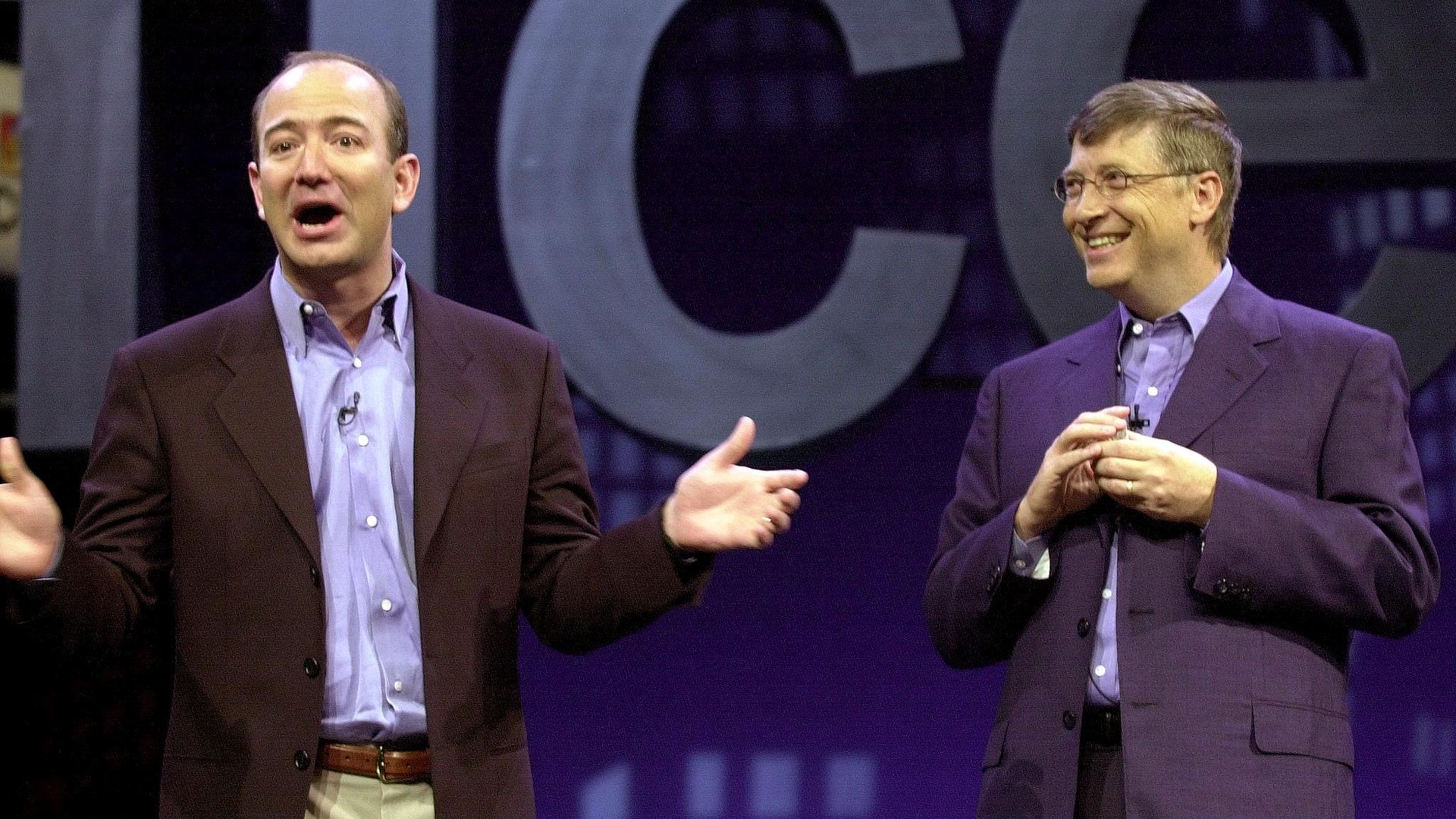 "The Seattle region is home to America's two richest men, but their local legacies to date represent two very different eras for the city," AP's Sally Ho writes.
The big picture: "While Amazon's Jeff Bezos is blamed by some for rising rents and clogged city streets, Bill Gates is largely admired for helping lead the computing revolution and donating billions through his philanthropy."
"The Microsoft co-founder's legacy here includes opening the world's largest private charity across the street from the Space Needle, creating housing for homeless families and supporting charter schools."
"Microsoft was the first tech company to dramatically change the region's economy as it grew quickly in the 1980s and 1990s."
"Today, Seattle is booming again with housing prices skyrocketing thanks to online retail giant Amazon's explosive growth that has added tens of thousands of well-paid workers to the area."
"Gates has largely escaped the criticism directed at Bezos and other tech leaders as Seattle loudly debates how to respond to the advantages and downsides of being the United States' fastest-growing big city":
"[T]hanks to the billions he now gives away each year, Gates has managed to shed his reputation as a laser-focused, sharp-elbowed tech billionaire."
Go deeper