16 Asian countries could form the world's largest trading bloc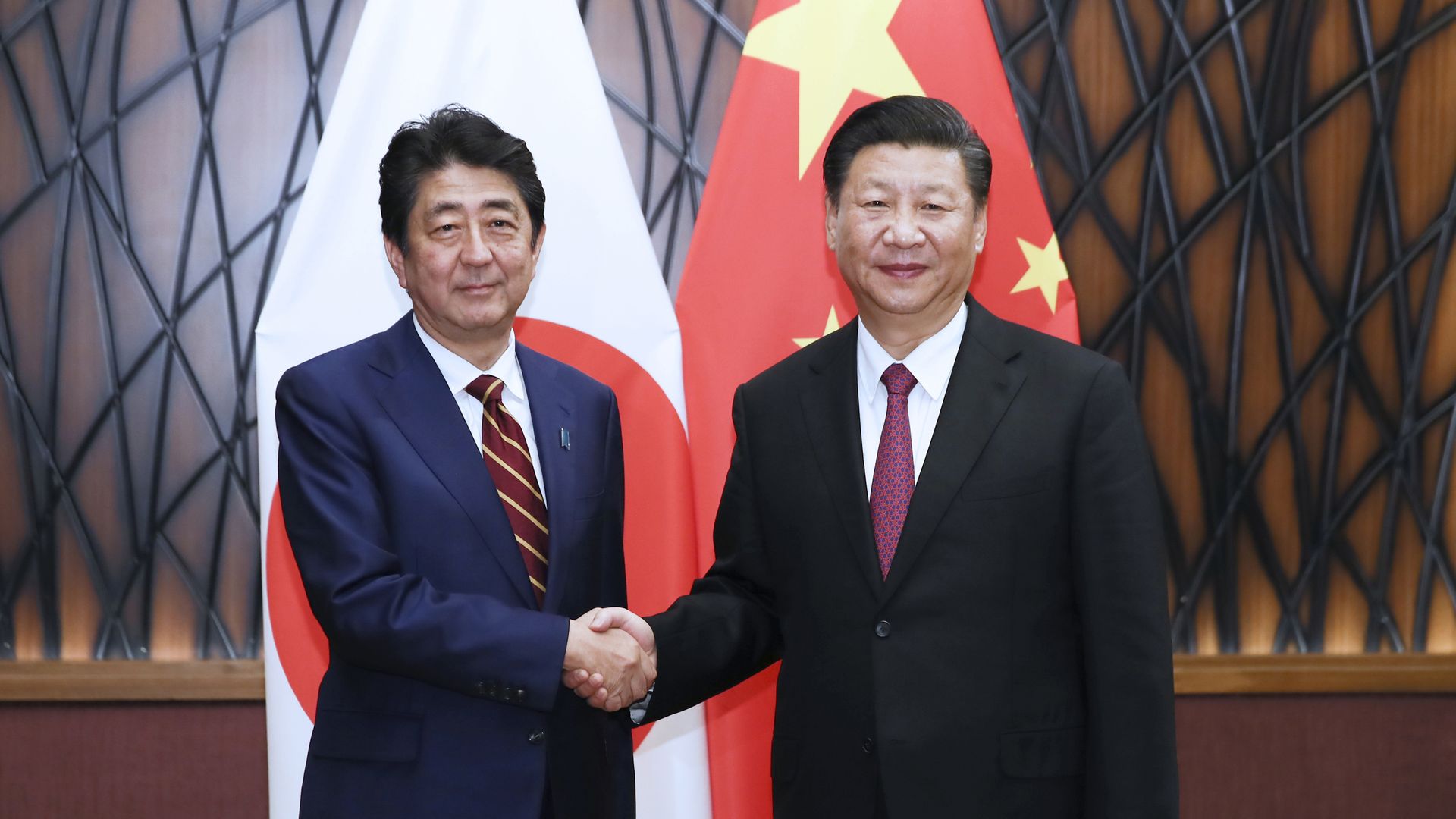 Ministers representing 16 Asian-Pacific countries — including China, India, Australia and Japan — that make up a third of the global economy and half of the world's population met in Tokyo Sunday to discuss forming the world's largest trading bloc, reports Bloomberg.
Why it matters: These discussions come as President Trump is alienating allies and adversaries alike with tariffs and threats of an all-out global trade war. Trump's moves have also fostered an unlikely friendship between Asian giants China and Japan as the two hedge against uncertain U.S. foreign policy.
"The path toward a year-end agreement is now clearer ... As protectionism concerns increase globally, it's important that the Asian region flies the flag of free trade."
— Hiroshige Seko, Japan's trade minister
The details: Bloomberg reports that the countries' leaders were hopeful that a deal could be signed by the end of the year. The full list of nations — called the Regional Comprehensive Economic Partnership — includes Australia, China, India, Japan, South Korea, New Zealand. Brunei, Cambodia, Indonesia, Laos, Malaysia, Myanmar, the Philippines, Singapore, Thailand, and Vietnam.
Go deeper