Silicon Valley frustrated by intel community's reticence on Russia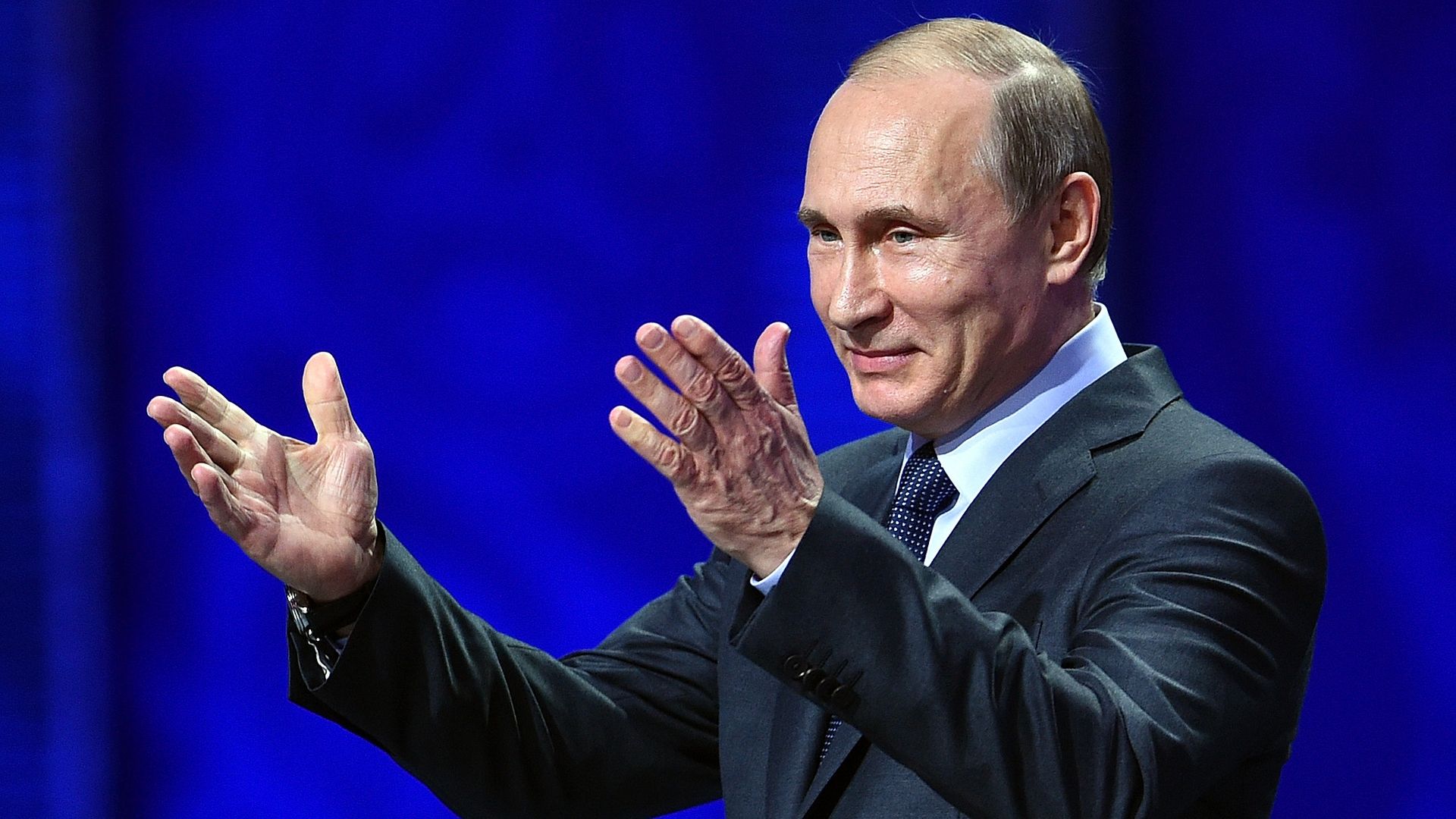 As President Trump prepares to meet Russian President Vladimir Putin, U.S. intelligence agencies are failing to help tech companies inoculate themselves against meddling in the November midterm elections, experts and reports say.
Why it matters: Facebook and other tech companies have said that, while they are working intensely to eliminate their vulnerability to fake and manipulated news, much of it from Russia, they can't guarantee 100% success. This is why any outside advice from intelligence agencies, with their own sources of information, could prove crucial.
In interviews on CBS and Fox today, national security adviser John Bolton said Trump will raise election intrusions with Putin. Bolton said he himself raised the issue with Putin last week, but that the Russian leader denied any state role.
But in terms of actual action, tech companies say they have been left largely on their own.
"The Trump administration clearly perceives a critical link between America's digital technology industry and national security," Gregory Allen, a fellow at the Center for a New American Security, tells Axios. "But, there's a major disconnect when it comes to Russia. Tech companies are asking the U.S. intelligence community for help in understanding Russian cyber threats to their companies, and they aren't getting it."
Last week, the NYT's Sheera Frenkel and Matthew Rosenberg described a May meeting at Facebook headquarters between eight big tech companies and officials from the FBI and the Department of Homeland Security.
The subject was Russian election meddling ahead of the midterms. The tech companies described their internal experiences, but neither of the government officials "was willing or able to share specific information about threats the tech companies should anticipate."
More broadly, the piece says, "In public and behind closed doors, intelligence officials have offered scant details about what Russia is doing, prompting frustration from Silicon Valley to Capitol Hill."
Says Allen: "If the national security community is going to ask the commercial tech industry to share their expertise in understanding and utilizing AI technology, they must be willing to return the favor by sharing their expertise about ongoing cyber threats. That means addressing Russia's cyber-hostilities head on."
Go deeper