Trump administration to keep migrant families detained together long term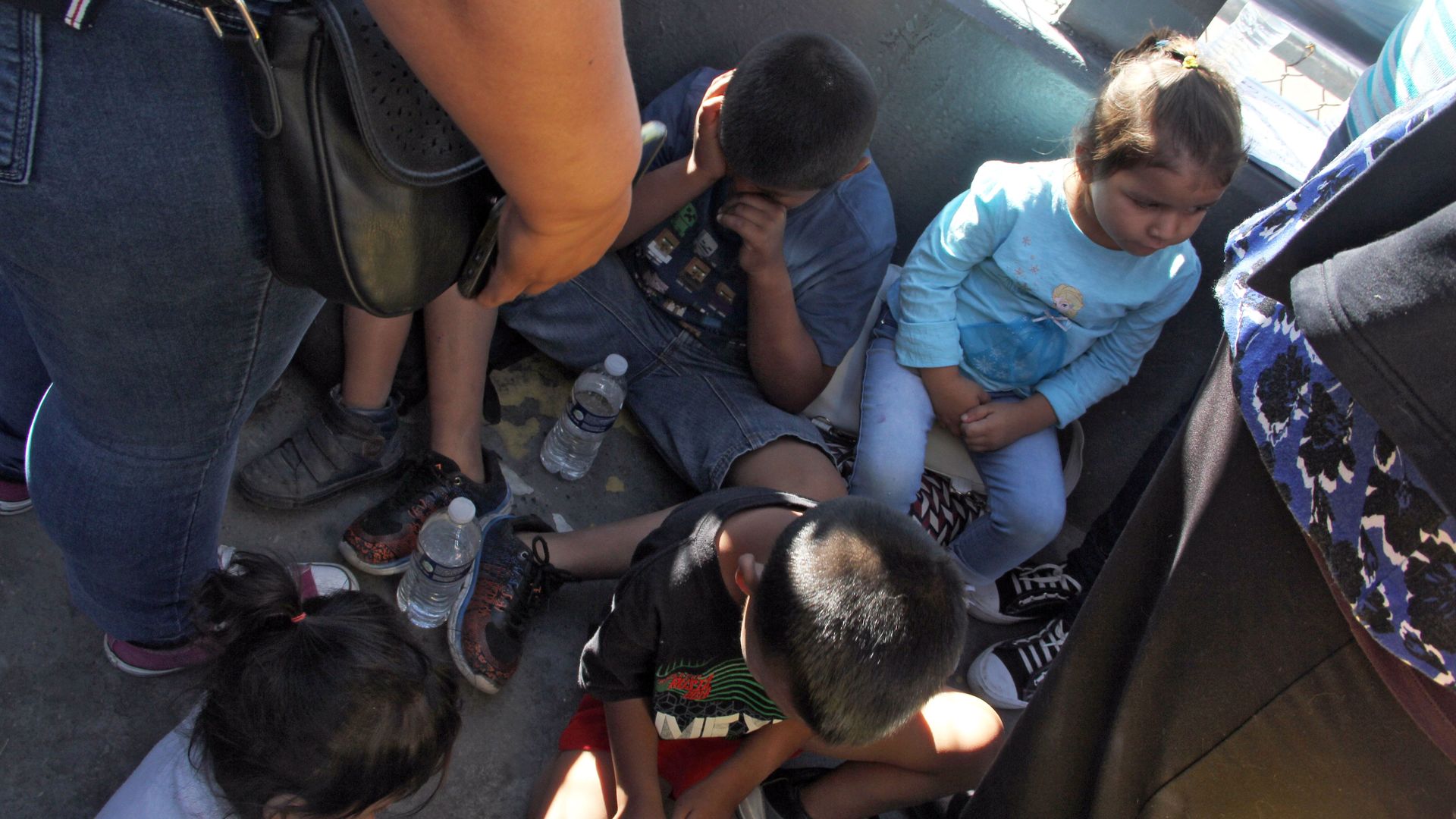 The Justice Department filed a notice of compliance Friday evening explaining their interpretation of the recent court order forbidding the separation of migrant families, which they say allows Homeland Security to legally keep children in detention with their parents longer than 20 days, despite no change to the Flores Settlement.
Why it matters: This move creates a "Sophie's choice" for migrant parents, former DOJ immigration lawyer Leon Fresco tells Axios — either they keep their kids in detention for an extended period of time, or allow them to be taken into the custody of the Department of Health and Human Services.
The Trump administration only filed to explain to Judge Dolly Gee — who made the 2015 Flores Settlement ruling — why children would be held in detention longer than 20 days.
Meanwhile, the Trump administration is trying to evade the blame of family separation.
A DOJ spokesman said in a statement, "We are beholden to a broken immigration system that Congress has refused to fix and that courts have exacerbated."
Yes, but: While family detention was common during the Obama administration, there were also programs that released families until their immigration hearings, with ankle bracelets and other incentives for returning to court (also known as "catch and release.") The Trump administration has not included this as a possibility.
What to watch: How Judge Gee will respond to DOJ on the two potentially conflicting court orders determining how the government can legally detain undocumented immigrant families.
Go deeper