Scorching, long-duration heat wave to roast much of U.S.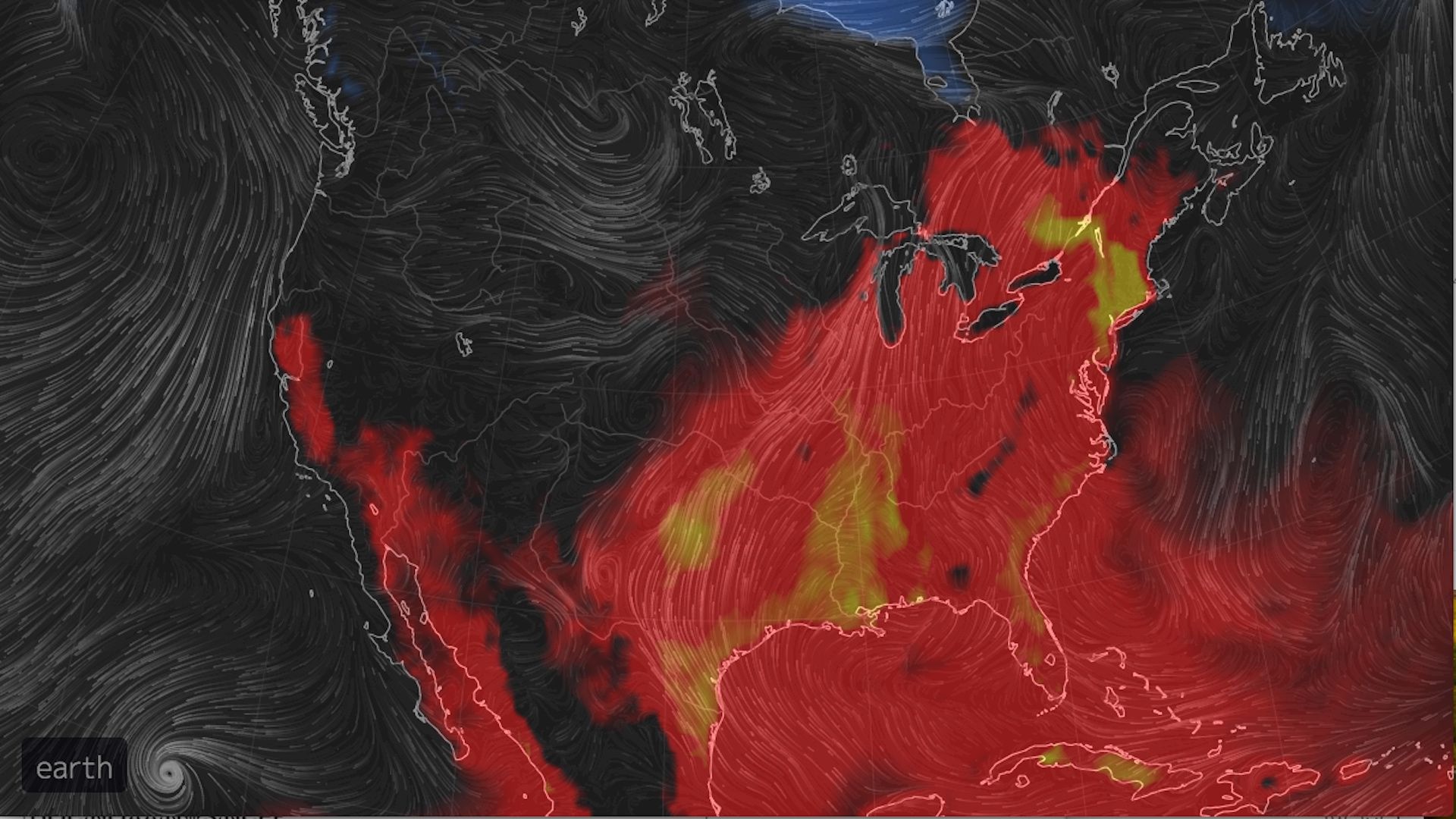 July is typically the hottest month of the year, for both the U.S. and the planet as a whole. However, this year it is going to start off particularly hot across the country, as a dangerous heat wave stretches from Arizona to Maine.
Why it matters: The heat and humidity will combine to create life-threatening conditions in many cities, particularly in the Midwest and Northeast, where heat advisories and excessive heat warnings are in effect.
The cause: A sprawling and unusually intense area of high pressure aloft, also known as a "heat dome," will promote sinking air and sunny, storm-free conditions for areas under its influence.
At the peak of the heat wave between July 1 and the Fourth of July holiday, more than 50% of the lower 48 states are forecast to see high temperatures exceeding 90 degrees Fahrenheit.
The sweaty details: Some cities, including Kansas City, St. Louis, Chicago, Detroit, New York City, Philadelphia, Washington, and Nashville, could all see temperatures reach or exceed 100 degrees Fahrenheit, which is about 10 to 20 degrees above average for this time of year.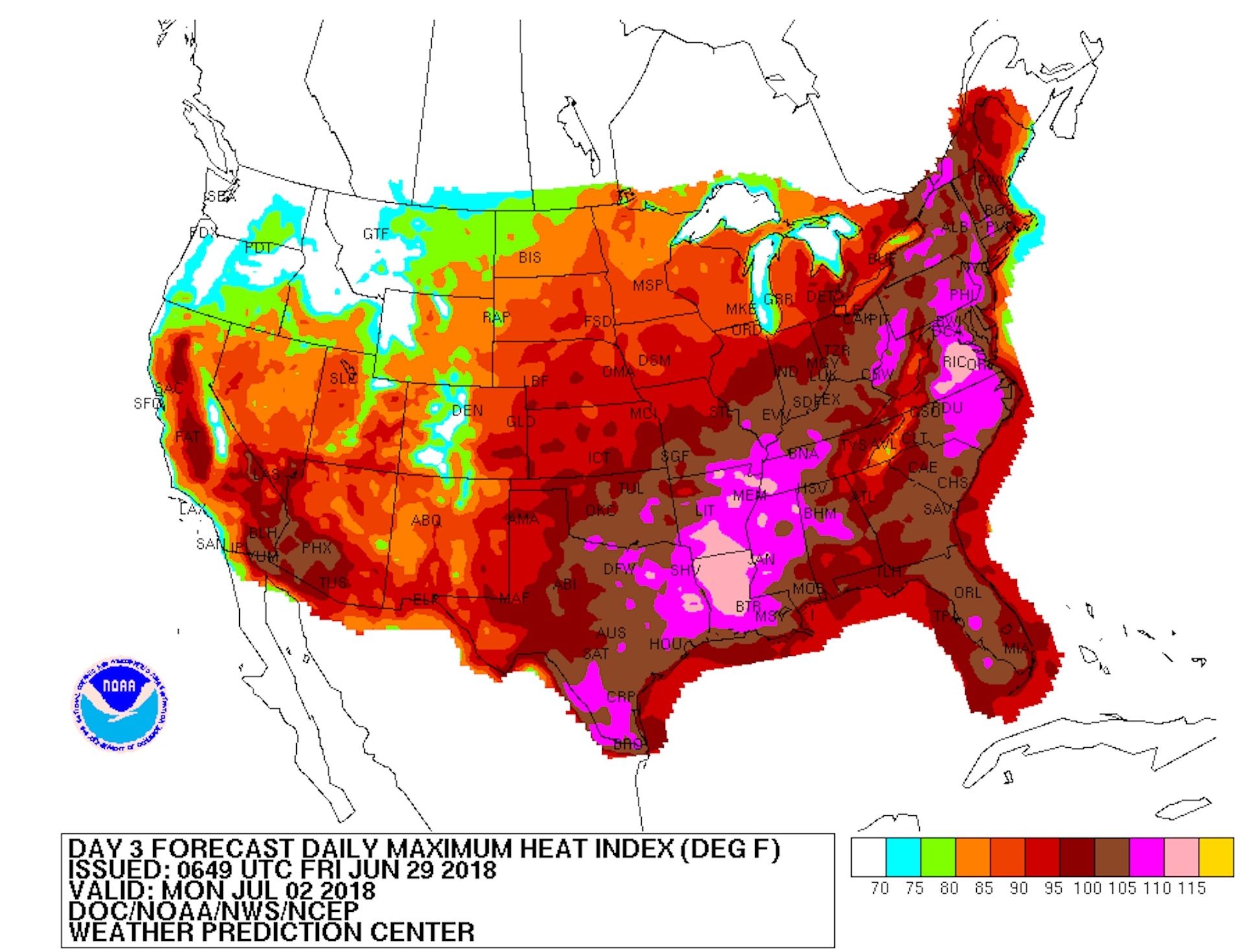 In the Northeast, the hottest day is forecast on Sunday, July 1. Even parts of Canada could see temperatures flirt with the century mark that day.
The high humidity will make it feel even hotter, with heat indices above 105 degrees Fahrenheit in some places.
Be smart: The heat will be sufficient to break at least daily record highs, as well as set records for the warmest overnight low temperatures. Denver already tied its all-time high temperature record of 105 degrees Fahrenheit on Thursday.
This extreme weather event will also be more noteworthy for its geographical scope and long duration than for its intensity — some locations will see seven-to-10 days straight of 90-degree or above conditions.
The big picture: Climate scientists have shown in multiple peer reviewed studies that heat waves are already becoming more likely and more intense across the globe as the overall climate warms due to rising amounts of greenhouse gases in the air.
Go deeper:
Sign up for our Axios Science newsletter here.
Go deeper