Report: Draft DOJ rule would deny asylum for illegal border crossers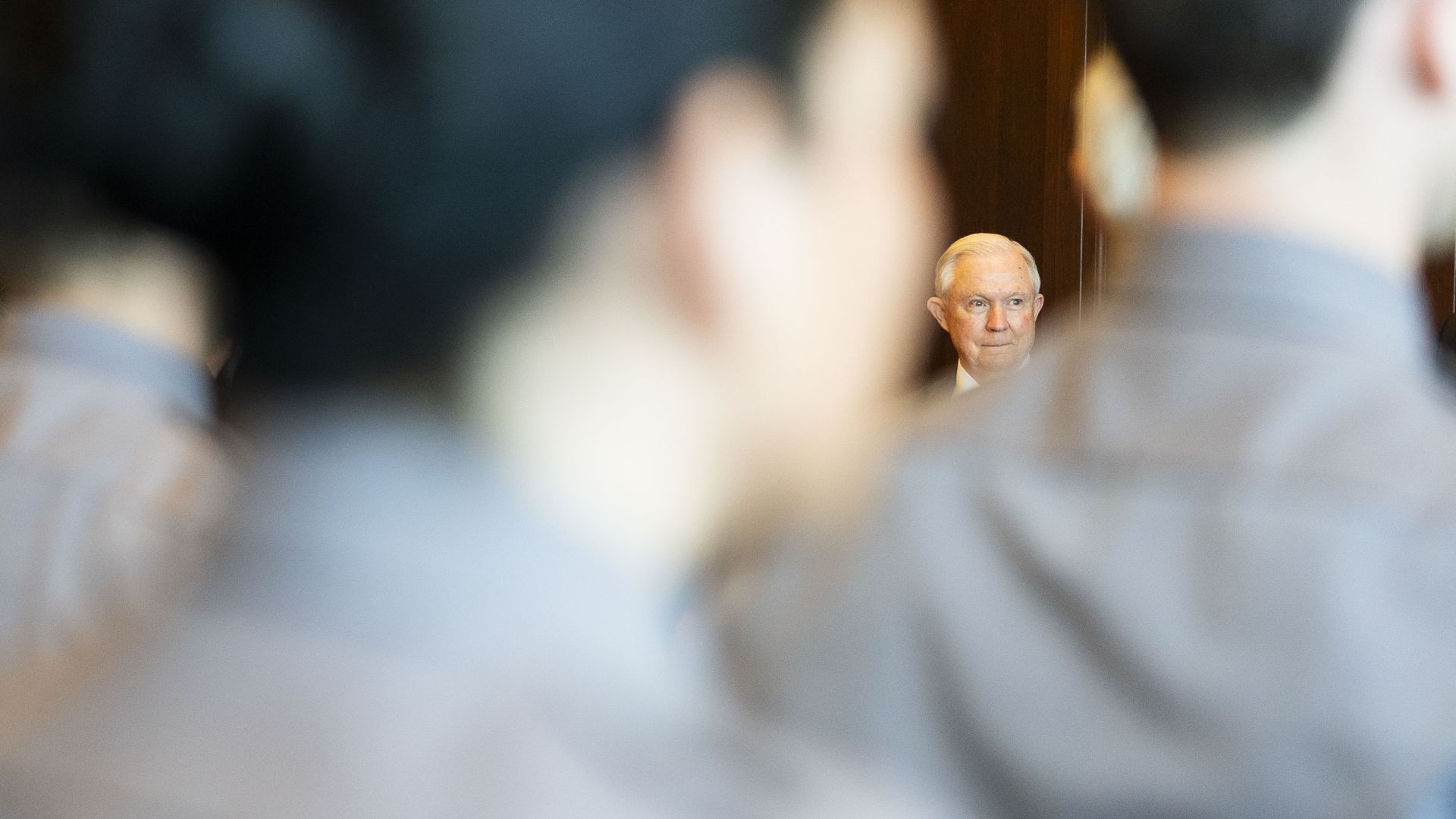 The Justice Department is drafting a rule that would prevent immigrants who are criminally prosecuted for crossing the border illegally from being granted asylum, and increase scrutiny toward Central American asylum seekers, reports Vox's Dara Lind, who saw a draft of the rule.
Why it matters: Attorney General Jeff Sessions implemented the zero-tolerance policy in order to deter immigrants from unlawfully crossing the border, and instead incentivize them to apply for asylum at legal ports of entry. But this approach takes that strategy to a whole new level.
If this draft became regulation, it would likely face legal pushback. Leon Fresco, a former DOJ immigration lawyer, told Axios it would be illegal to prevent someone from obtaining asylum simply because they crossed the border without permission.
What's next: The draft is being evaluated and, once finalized, will be posted in the Federal Registrar no fewer than 90 days before the regulation is official, according to Vox.
The impact, per Vox:
The new rule would make victims of domestic or gang violence unlikely to qualify for asylum.
It would disqualify any immigrants who present themselves to border patrol agents in between the legal ports of entry — a common way for asylum-seekers to make their claims.

As of right now, even the immigrants who have been criminally charged with improper entry into the U.S. under Attorney General Jeff Sessions' "zero-tolerance" policy can claim asylum after their criminal hearings. The proposed rule would end that chance.

It would limit the appeals of asylum seekers who fail their "credible fear" interview and reject incomplete applications.
It would make the question of how an asylum-seeker got into the U.S., and whether they spent more than 2 weeks in a different country before applying for asylum, an important factor in immigration judges' decisions.

Why this matters: This is something administration officials have advocated for in calls with reporters, especially during the furor over a Central American "caravan" of immigrants moving toward the U.S. border. Their argument is, essentially, if someone is really desperate enough to claim asylum, they should do so in the first country they pass through.
The bottom line: This is just a draft rule, and will likely go through some changes before we see the final version. If enacted, the regulation would make the asylum-seeking process much faster, but at the the price of denying many more claims.
Go deeper