Capital Gazette shooting deadliest attack on U.S. journalists since 9/11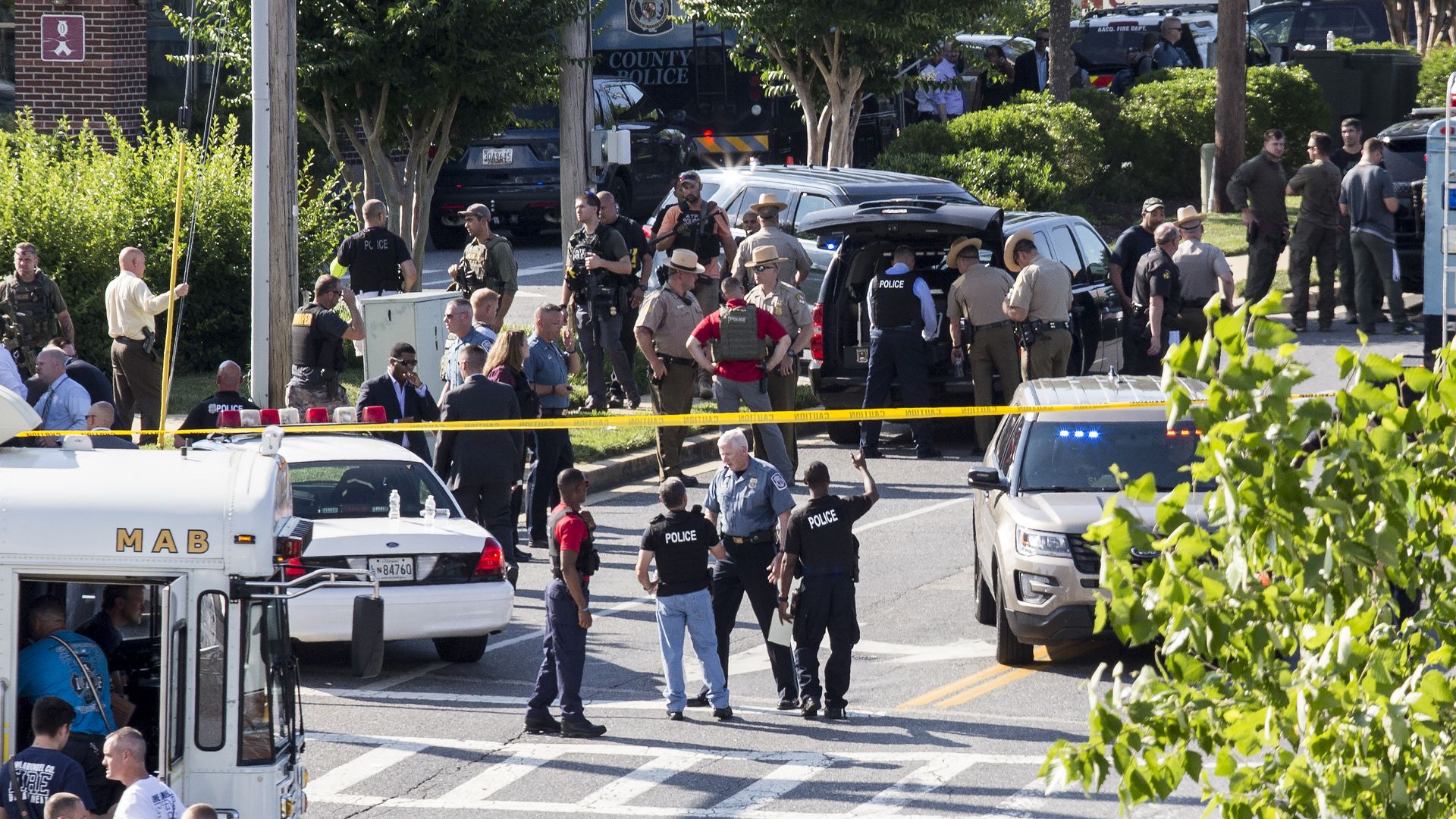 This loss of journalists inside U.S. borders is being mourned by political figures who often have divisive relationships with the news media.
By the numbers: The mass shooting at the Capital Gazette's newsroom in Annapolis, Maryland, that killed five people and injured two others makes the U.S. the second-most deadly country for journalists in the world this year — after only Afghanistan, which experienced its own tragic bombing event that killed dozens in April.
This was the deadliest attack on journalists in the U.S. since 9/11.
The bigger picture: At a time when the media is struggling to connect with many of the citizens it represents, it's now facing a gun violence crisis that has become a personal issue for millions of Americans.
Go deeper