Bipartisan bill goes after Chinese political influence operations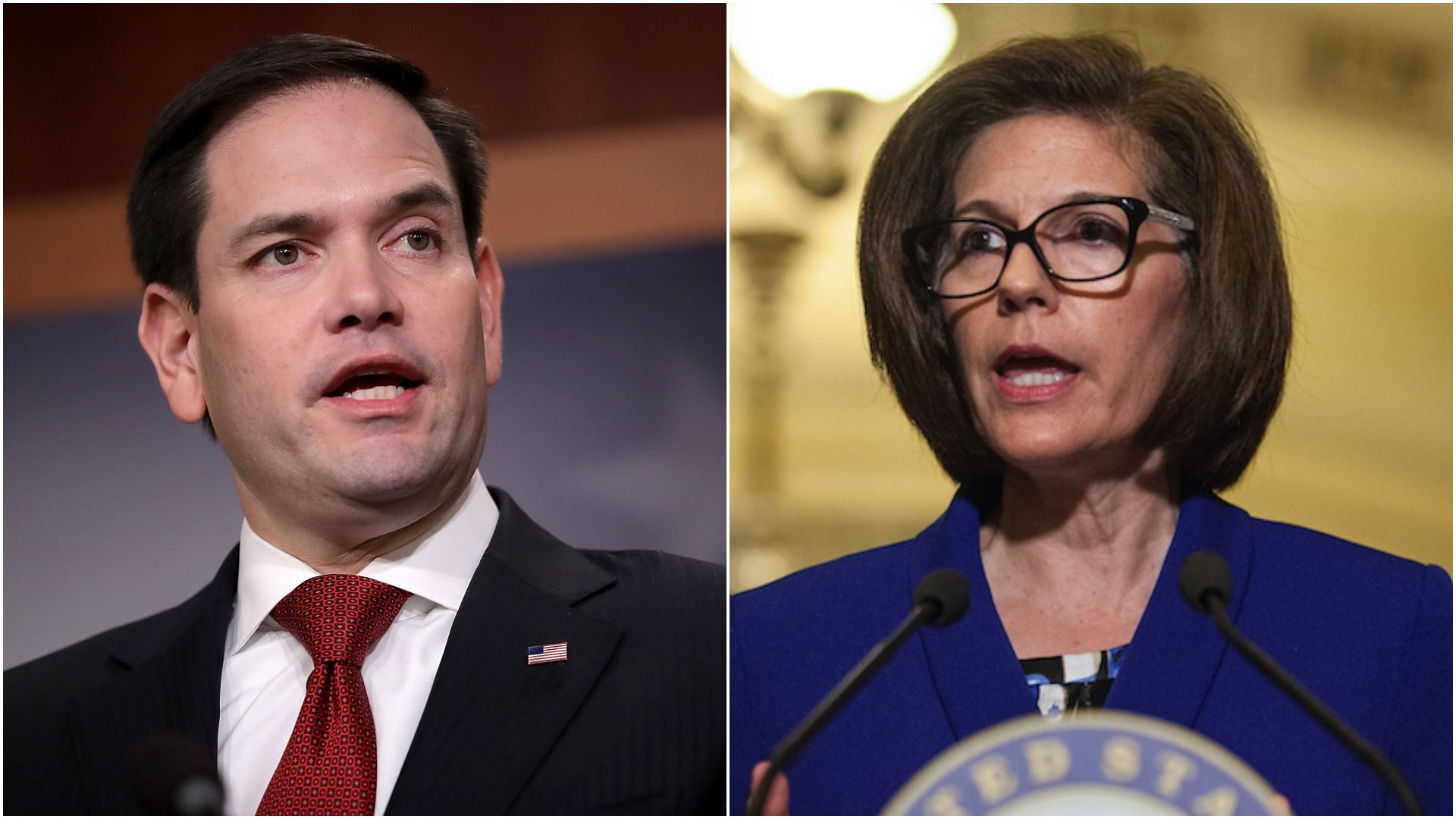 Republican Senator Marco Rubio of Florida and Democratic Senator Catherine Cortez-Masto of Nevada have introduced bipartisan legislation to uncover Chinese political influence campaigns in the U.S. This is the second China-related bill Rubio has introduced in two days.
The big picture: As Chinese President Xi Jinping lays out his vision to take China to superpower status, Congress is accelerating its campaign against Beijing. Just this month, lawmakers have passed legislation punishing Chinese phone maker ZTE, and they're pursuing increased review of foreign investment in U.S. tech.
"For a long time there was sort of a bipartisan consensus that we didn't like everything China did, but once China got rich and prosperous, they would start to see the benefit of playing by the rules that the world created after World War II ... In the last couple of years, it has become clear that China doesn't intend to do that."
— Rubio in interview with Axios
The details: The proposed legislation would require the State Department and the Director of National Intelligence to organize an interagency task force to compile an unclassified report on Chinese influence operations in the U.S. and in certain ally nations (to be determined by the DNI). That includes the Chinese Communist Party's efforts to manipulate the press, influence academic institutions and coerce companies. A similar bill was introduced in the House earlier this month.
If the intelligence is declassified, "I think people will be surprised at some of the places in which China is playing a role," Rubio tells Axios.
Rubio cites the Washington Post's partnership with China Daily, state-run media, and the network of over 100 Beijing-backed and funded Confucius Institutes — which teach Chinese language and culture at American universities and have long been criticized for spreading Communist Party views and censoring speakers who are critical of the Party — as two examples of influence operations.
Flashback: This bill is loosely based on a 1985 law that required the State Department to issue an annual report on "Soviet and Communist Disinformation and Press Manipulation."
Go deeper