Israeli Defense chief arrives in Washington for urgent talks on Syria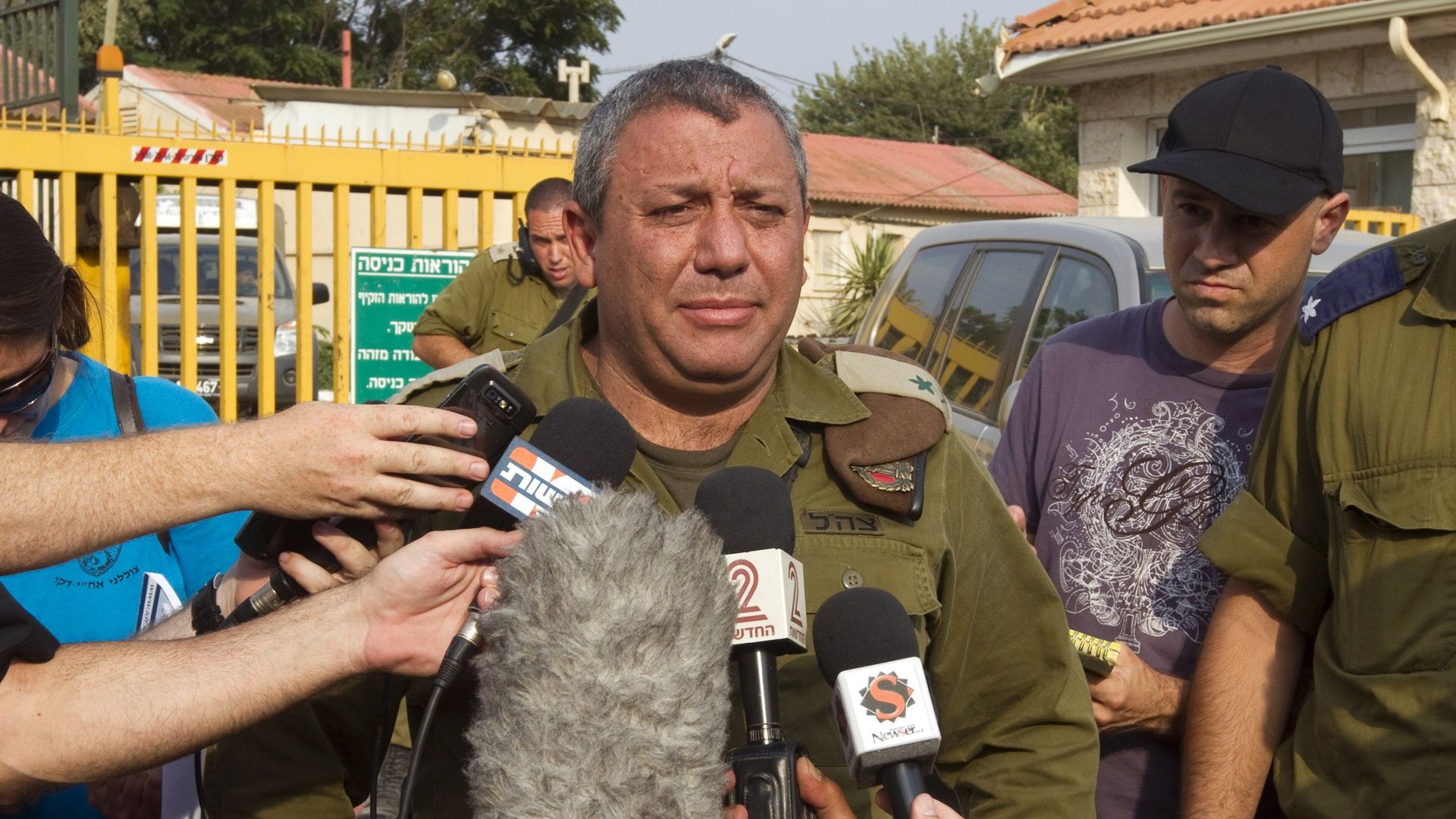 Israeli defense forces chief of staff, Major General Gadi Eizenkot, arrived in Washington today for an urgent meeting with the chairman of the Joint Chiefs of Staff, General Joseph Dunford, to discuss the situation in Syria and the efforts to push Iranian forces out of the country.
Why it matters: As the Syrian army, backed by Russian forces and pro-Iranian militias, is moving forward with its operation to take over rebel strongholds in southern Syria, Israel is also expanding its military and diplomatic efforts to remove Iranian forces from Syria. The Iranian presence in Syria, and the future settlement in the country, will be one of the main issues in the planned summit between President Trump and Russian President Putin in Helsinki on July 16th.
Israel is concerned that the Assad regime's takeover of Southern Syria will allow Iranian and Hezbollah forces to entrench themselves near the Israeli border in the Golan Heights. Israel is also concerned that the Syrian army operation will lead to a flood of refugees along its border.
What we're hearing: Israeli officials told me that Israel will not allow any Syrian refugees to enter its territory, but the country will give as much humanitarian aid as it can.
The backdrop: Since the beginning of the civil war in Syria, Israel has provided humanitarian aid and assistance to the Syrian civilian population along its border. Most of the people in those areas are affiliated with different rebel groups, which kept the border calm and prevented terror attacks against Israel.
What's next: It is still unclear if and how Israel is going to assist those groups when the Assad army attacks them. One of the options Israel is exploring is asking the Russians to use their regional forces to prevent the Assad army from retaliating against the civilian population.
Go deeper