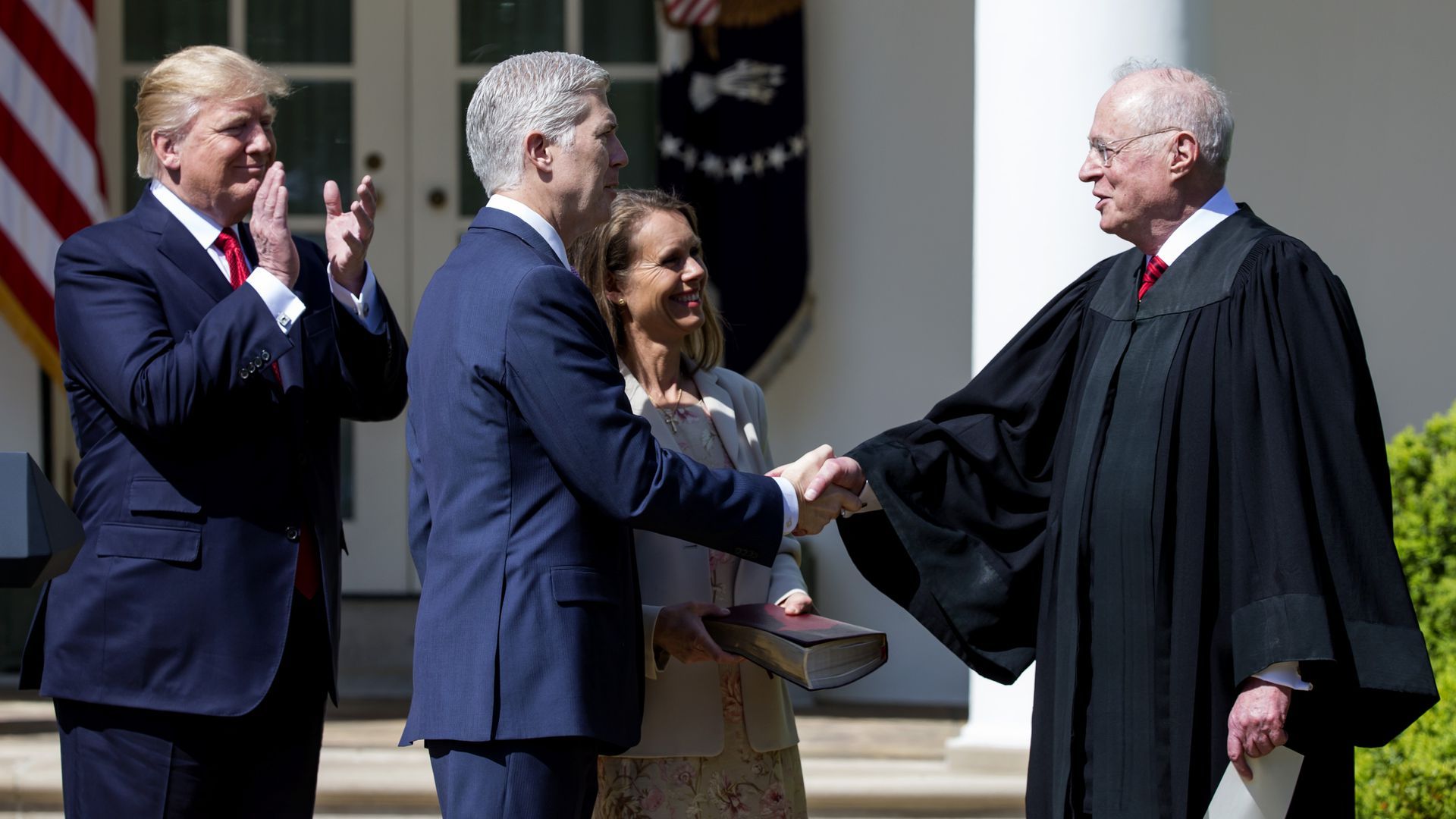 Anthony Kennedy's retirement from the Supreme Court will reverberate for decades — especially in the ongoing legal debate over abortion rights.
The big picture: Kennedy was a true swing vote on abortion rights, upholding the central premise of Roe v. Wade but allowing states to impose at least some restrictions on access to the procedure.
Kennedy will all but certainly be replaced with a more staunchly conservative jurist. And the court's existing bloc of four Republican nominees is already much more open to states' abortion restrictions than Kennedy was.
Threat level: We're a long way from Roe being overturned. The more immediate likelihood is that limits on the procedure will be upheld, and that red states will seize that opening to push the envelope on more restrictive policies.
Expect to see states pursue — and the court uphold — tighter regulation of abortion providers and tighter time limits on when the procedure can be performed.
If Roe is ultimately overturned, abortion would not automatically become illegal. The issue would return to the states — meaning it would likely be legal in blue states and illegal in red states.
What's next: Some Democrats are trying to tie the Supreme Court vacancy into their health care-focused midterms strategy, but that's a tough sell.
Whoever President Trump nominates, he or she will strenuously avoid taking a position on the latest Affordable Care Act lawsuit, or the Justice Department's decision to seek an end to protections for people with pre-existing conditions.
Supreme Court nominees never comment on active lawsuits they might have decide if they're confirmed.
Go deeper:
Go deeper