Merkel calls migration "make or break" issue for the EU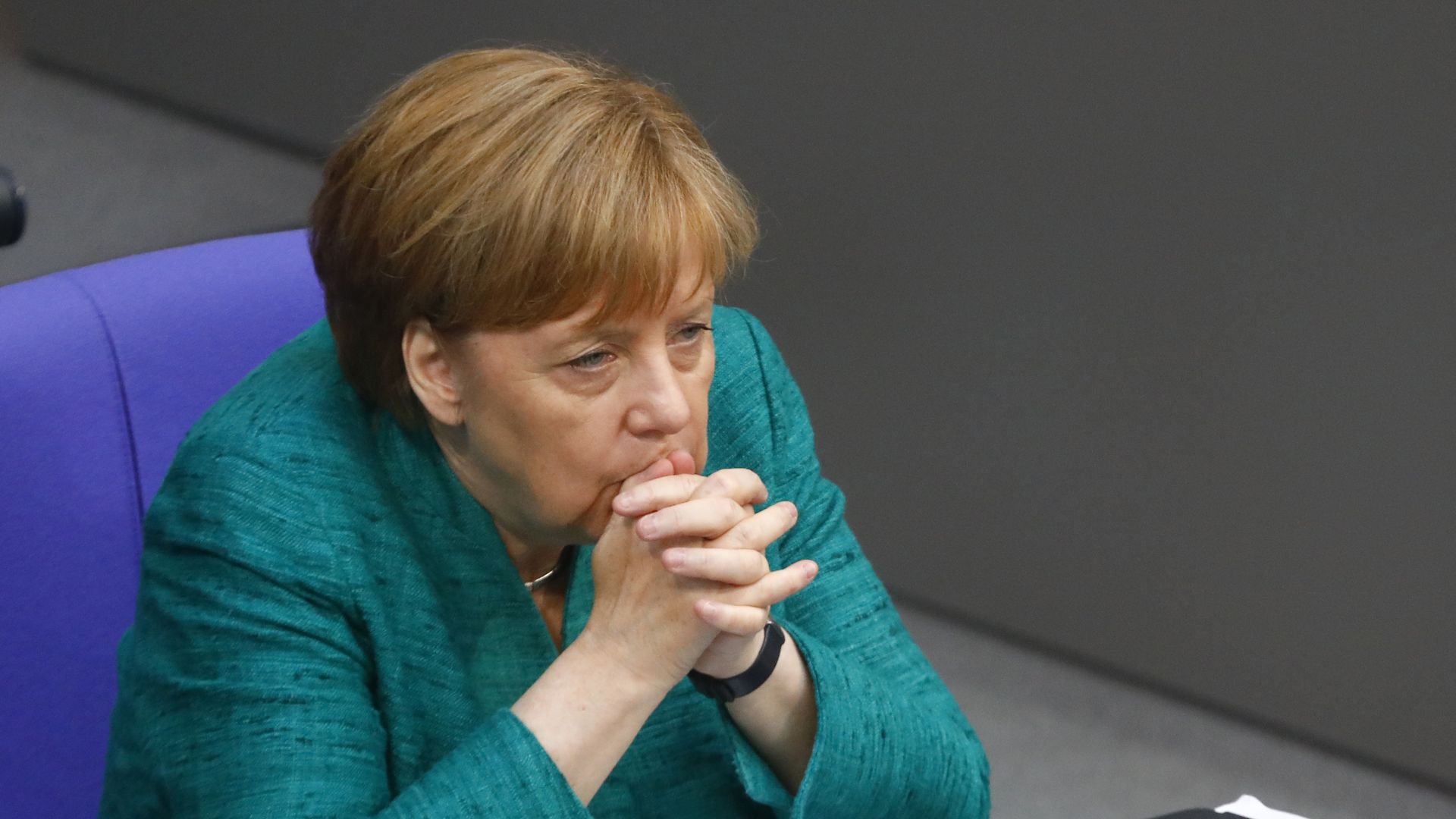 German Chancellor Angela Merkel said the ongoing migrant crisis in Europe is a "make or break" issue in a speech to the German parliament, reports CNN.
The backdrop: EU member states have been bitterly divided on the issue, illustrated by Italy's refusal last week to take in a ship containing hundreds of migrants, forcing it to dock in Spain instead. European leaders agreed to consider an emergency compromise over the weekend that migrants should be screened in offshore centers in North Africa before heading to Europe — all before a full EU summit kicks off today.
Go deeper