NASA delays launch of James Webb telescope to 2021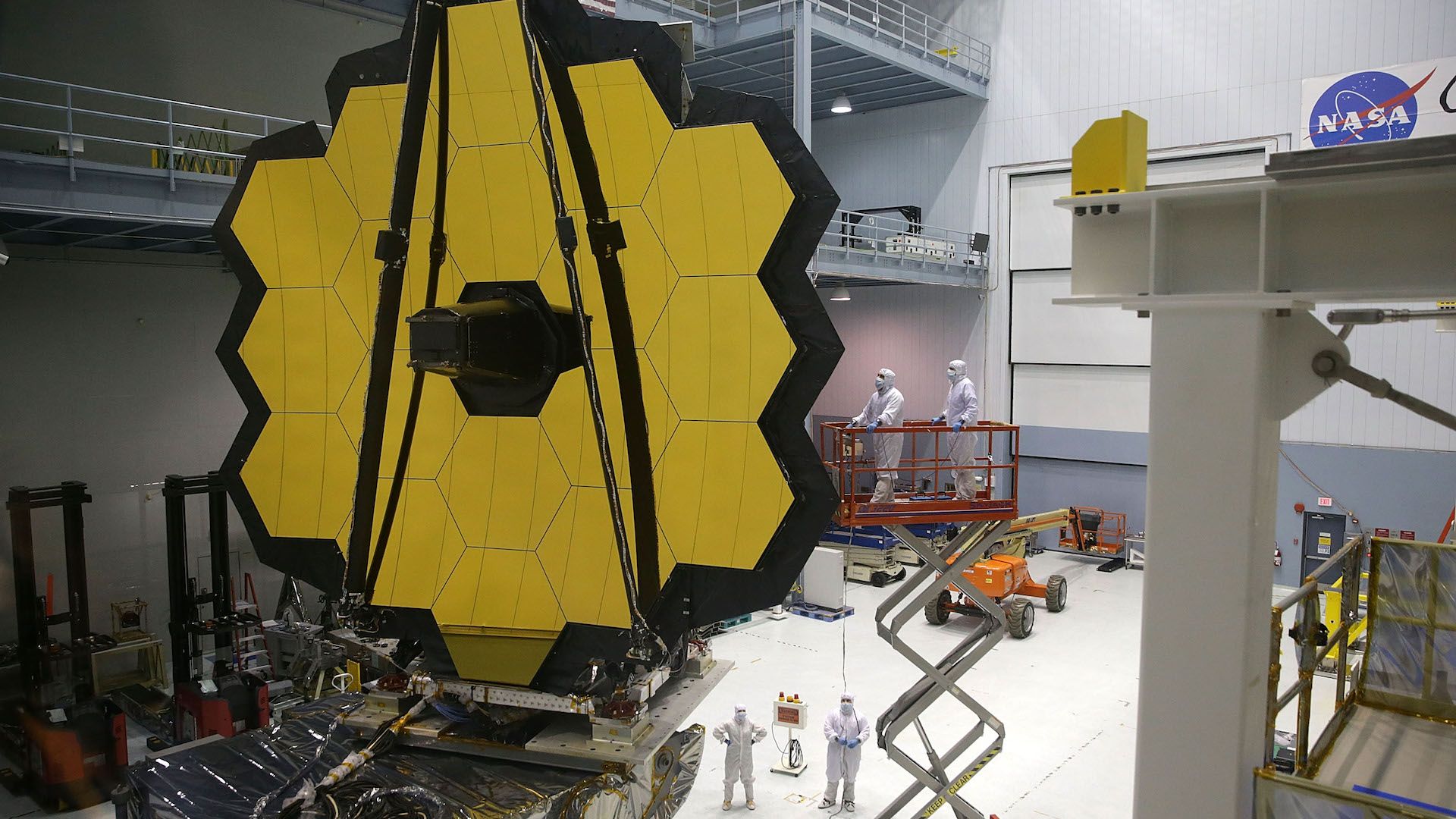 NASA announced Wednesday it's once again delaying the launch date for the James Webb Space Telescope, this time to March 30, 2021.
Why this matters: The JWST will be NASA's most powerful space-based telescope yet, and is intended to be Hubble's successor. The program has been beset by technical problems, delays and cost overruns. The latest delay moves the launch back from 2020 to 2021.
The big picture: In an interview with Axios earlier this week, NASA administrator James Bridenstine expressed his full support for the JWST program.
"The science that we get from JWST will make it worth it."
Bridenstine portrayed the problems with the JWST as being related to its groundbreaking nature.
"We are going to, for the first time, see cosmic dawn, the very beginning of light in the universe. Basically, the earliest days of the formation of the universe, which is going to change, I think, how we see ourselves. How we see our place in the universe. I think it's a critical mission. We have invested a lot into it. We're at the five yard line. We need to get across the goal line. And I am 100% committed to seeing it be successful."
— NASA administrator James Bridenstine, in an interview with Axios
NASA enlisted the help of an independent review board to recommend ways to get it back on track. That review has been completed, and the board agreed that the JWST should continue, with some changes made. The IRB found that technical issues, including human errors, have affected the schedule so far.
Between the lines: The program's new delay runs the risk of having it bump up against Congress' $8 billion spending cap, which would require a reauthorization from Capitol Hill. According to a press release, the telescope's new total lifecycle cost is estimated at $9.66 billion, while its new development cost estimate is $8.8 billion.
Go deeper