GOP's compromise immigration bill fails in the House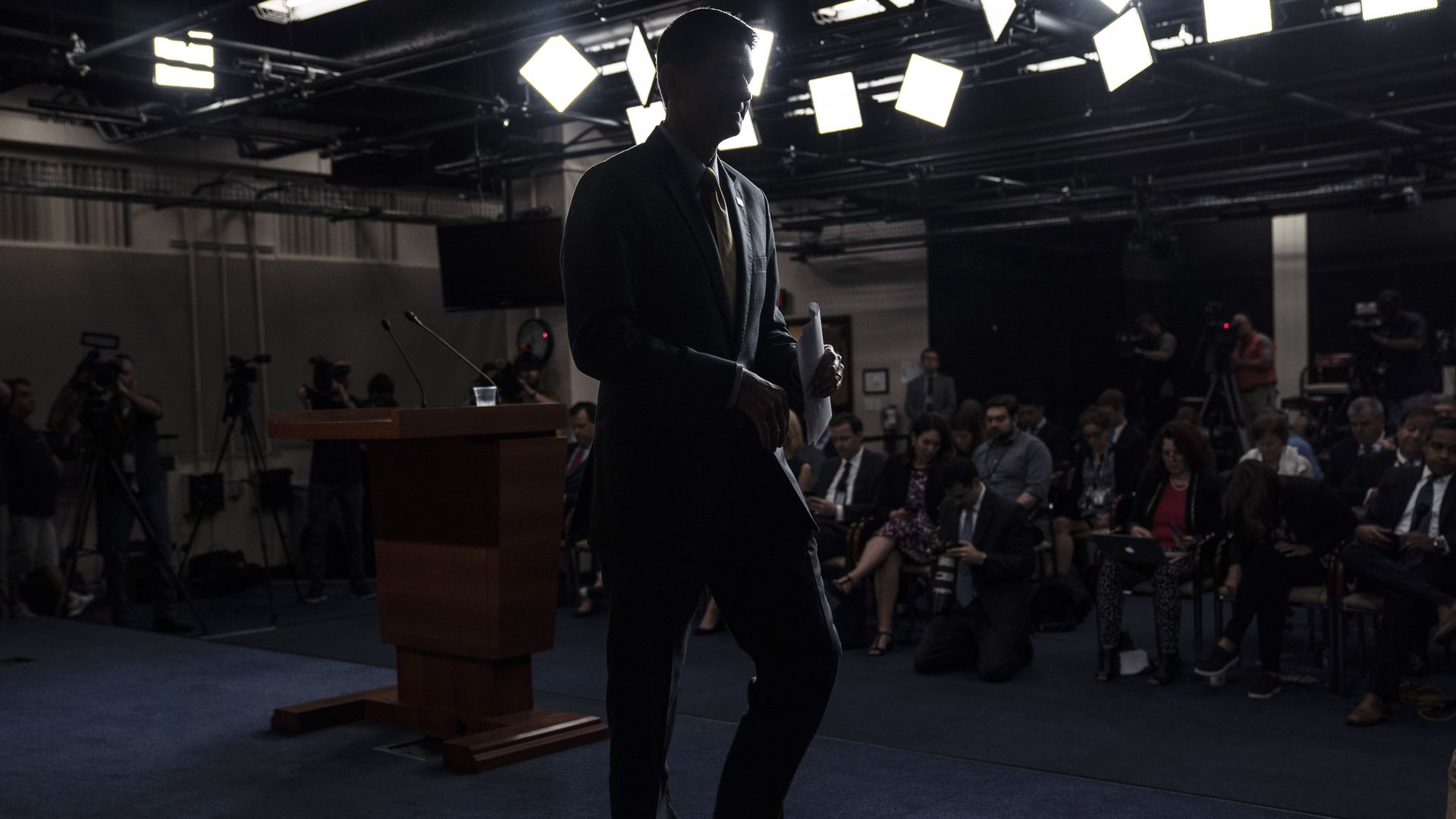 Despite President Trump's last-minute, all-caps tweet to promote the GOP compromise immigration bill in the House — which would have allowed families to be kept in detention together long-term — the bill failed 301-121 on Wednesday afternoon.
What's next: House Republicans are expected to turn their focus to a more narrow bill that addresses migrant family separation and would overrule the Flores Settlement, which currently does not allow minors to be detained for more than 20 days.
One big thing: The bill received fewer votes than Goodlatte's hard-line immigration bill that failed last week despite moderates, conservative Freedom Caucus members and leadership collaborating on this one.
The backdrop: July 10th will mark 20 days since Trump signed his executive order ending family separation, meaning that the children who were initially detained with their families by DHS will legally have to go elsewhere if Congress — or Judge Dolly Gee — does not act.
Go deeper