Go deeper: How a court ruling changes Trump's family separation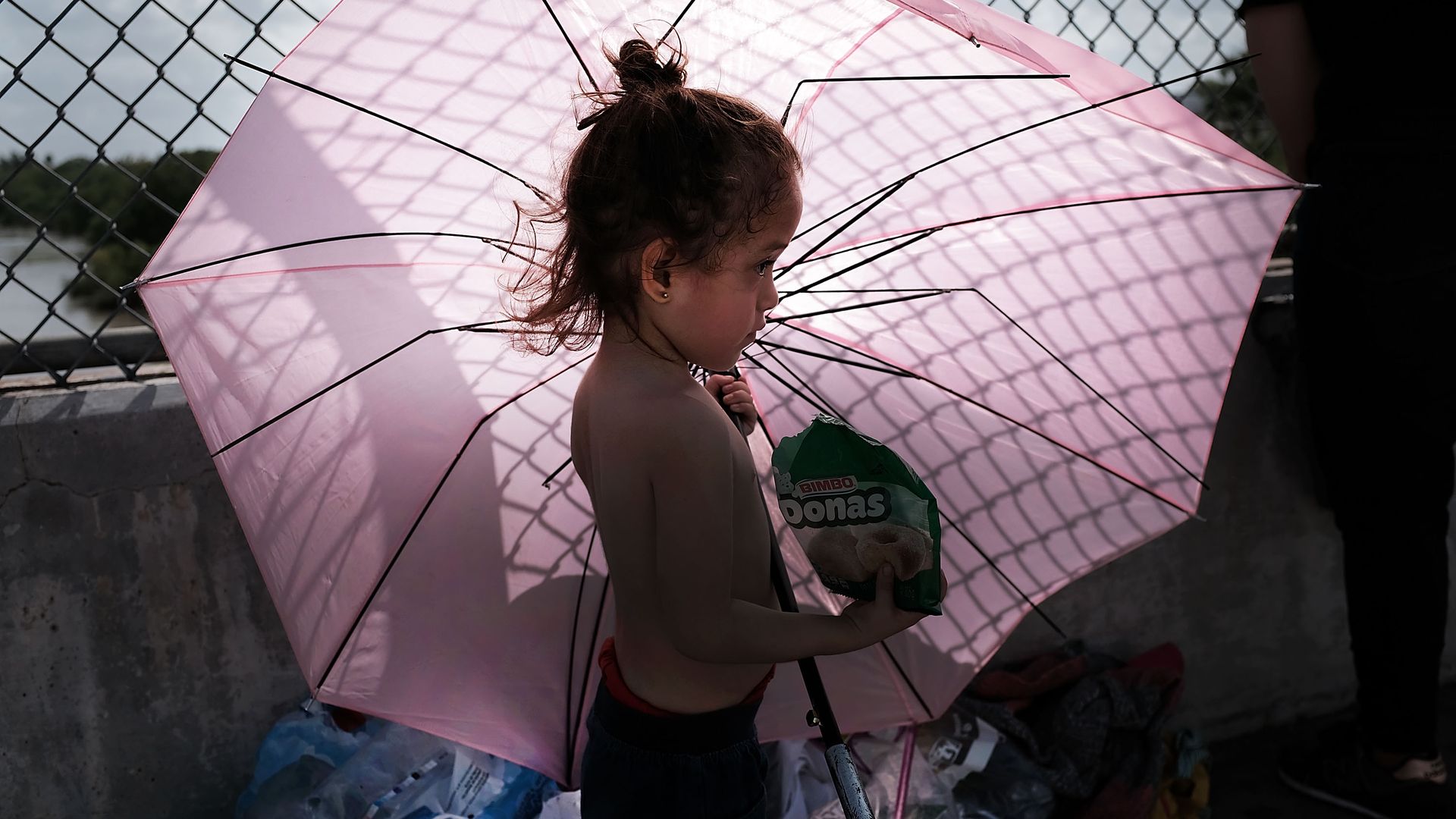 A California federal judge ruled late Tuesday night that the government can't separate immigrant families at the border and must reunite all those who have already been separated within 30 days — and kids under 5 must be reunited within 2 weeks.
Why it matters: This is meant to light a fire under Health and Human Services and the Department of Homeland Security to quickly reunite the more than 2,000 children in HHS custody who have already been separated from their parents. But this doesn't change anything long term, as the Flores Settlement prevents the Trump administration from keeping families together in detention longer than 20 days.
The big picture:
Trump's executive order had allegedly already halted the practice of separating child migrants from their parents when caught crossing the border illegally. This ruling doubly ensures that.
The ruling also ensures that the more than 2,000 children in the custody of Health and Human Services get reunited with the parents they were separated from, unless there is fear for the child's safety or the parents decline to be reunited.
The Trump administration still needs California federal Judge Dolly Gee to change her ruling from 2015 or for Congress to pass a law that would circumvent the Flores Settlement in order for them to have a permanent solution that does not involve the "catch and release" of whole migrant families.
In Congress: The House will vote on the compromise, Republican immigration bill today, which is expected to fail. If it does, the House will turn to a narrow family separation bill that would undo the Flores Settlement.
Go deeper: More than 2,000 separated migrant children still with HHS
Go deeper