The bottom line: Anthony Kennedy's retirement preserves recent Trump wins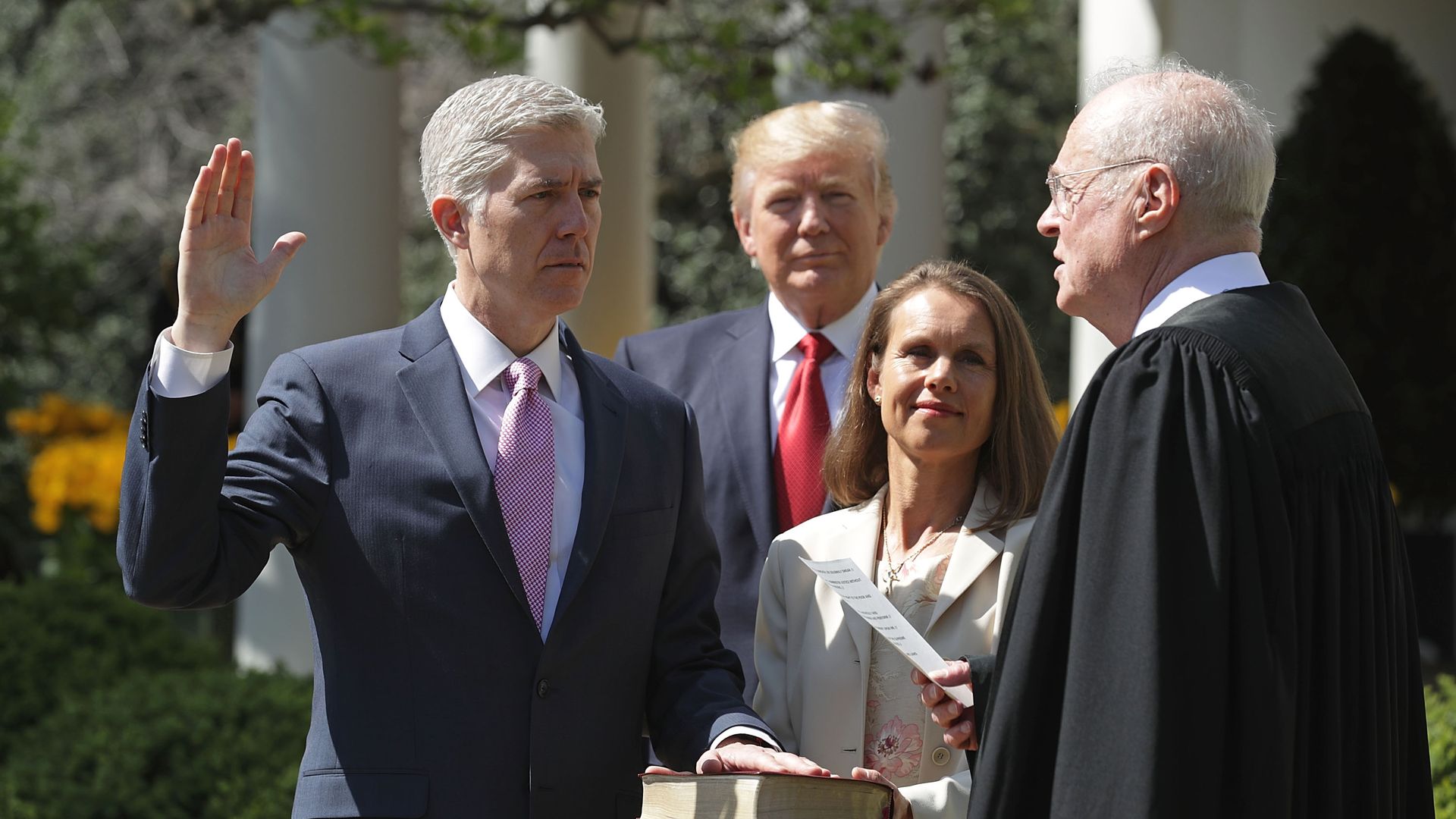 Supreme Court Justice Anthony Kennedy is retiring, leaving room for a second Trump nomination and putting vulnerable Senate Democrats on the spot during the confirmation process, expected to take place this fall.
The big picture: Conservatives have been on a recent winning streak at the court, with Kennedy a frequent tie-breaking vote. This potentially protects those rulings and moves the court further right.
Between the lines... Here are the cases where narrow or tight rulings left the room for a change of mind to significantly affect conservative policy outcomes:
Travel ban: 5-4, focusing on the text of the policy itself, rather than Trump's tweets and public comments. Kennedy wrote of the travel ban that "an anxious world must know that our government remains committed always to the liberties the Constitution seeks to preserve."
Anti-abortion crisis pregnancy centers: 5-4, and the court said California went too far in trying to regulate them.
Partisan gerrymandering: The court declined to take up a case of Texas partisan gerrymandering, allowing GOP-drawn congressional districts to stand. But the lack of a decision means there can be future cases.
Gay wedding cakes: 7-2 ruling that said a baker could refuse to bake a cake for a gay couple. The baker's case was narrowly decided, and Kennedy explicitly said similar cases could go the other way in the future.
Go deeper: More on the conservative winning streak at the Supreme Court
Go deeper