Updated Jun 27, 2018 -

World
Trump's original sin on trade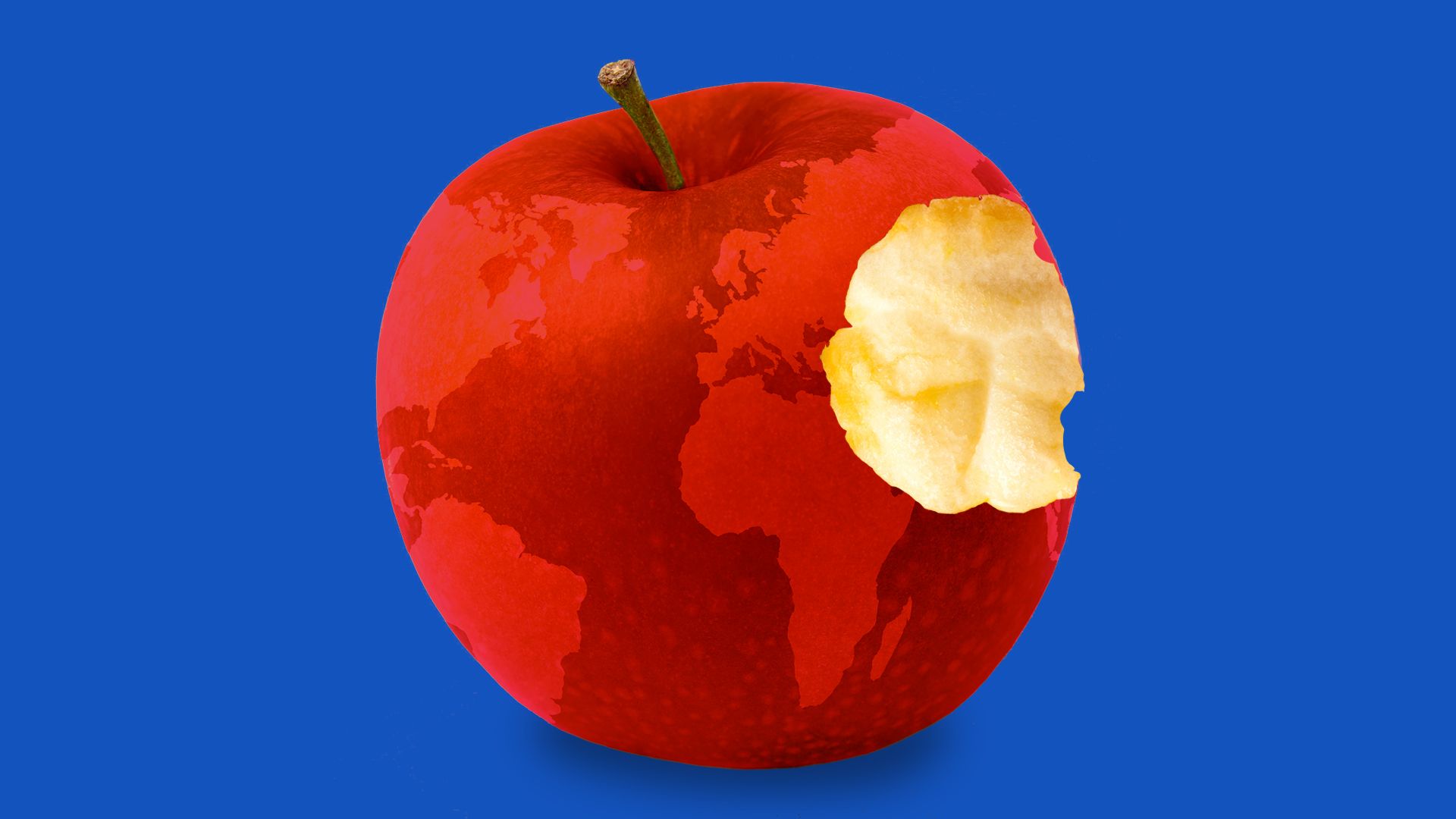 President Trump's decision to pull the U.S. out of the Trans-Pacific Partnership, on his third day in office, set the stage for many of the country's current trade disputes.
The big picture: Trump's TPP withdrawal enabled spats with allies and created a vacuum that China was positioned to fill.
China
TPP was designed to collectively blunt Chinese influence by creating a multilateral trading group that would either stand united against China or demand major concessions for its inclusion (including on hot-button topics like intellectual property protections). Either one could have helped the U.S. in its current standoff, which threatens to expand into an all-out trade war. At the very least, Trump would only be fighting one tariff battle in Asia instead of several.
Canada
Trump has decried Canada's sky-high tariffs on dairy imports, including from the U.S. But the Canadian government, under Prime Minister Stephen Harper, had agreed to basically end their dairy protectionism in exchange for the U.S. joining TPP. Once the U.S. bailed, Canada pulled the concession.
Latin America
TPP was actually signed in Chile, and included Mexico and Peru. All three countries have Pacific-facing coasts. Trump's TPP withdrawal has made these countries less reliant on trade with the U.S., creating an opening for China to increase its investment in Latin America. This has arguably made it harder to renegotiate NAFTA with Mexico, and given Latin America less reason to cooperate with the U.S. on other trade matters.
Japan
Japan was the first to sound the alarm on China, and Tokyo sees the TPP as its key tool to counter Beijing, but Trump's withdrawal weakened the trade deal's diplomatic and economic prowess. Instead of being Japan's partner in curbing Chinese influence, the U.S. is hitting the Asian country with tariffs. That's prompting Japan to hedge against unpredictable U.S. foreign policy and consider reconciling with the Chinese.
Go deeper