How Tim Cook decides when to speak out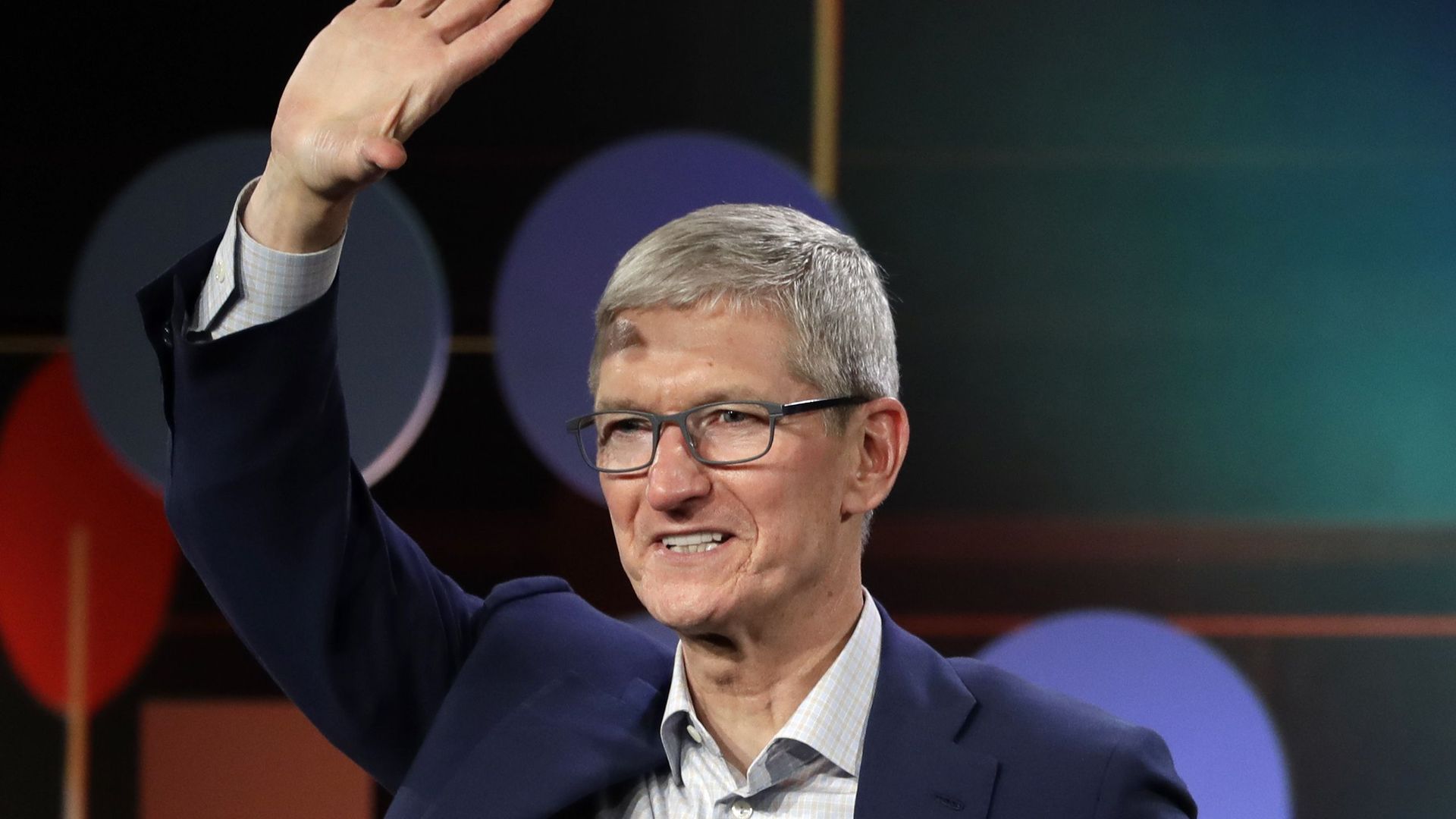 Apple CEO Tim Cook said in San Francisco last evening that the company will continue speaking out on issues that include education, privacy, human rights, immigration and the environment because the company has special expertise and "something to offer in those spaces."
What he's saying: "I don't want Apple to be another talking head, right? We should only speak when we have certain knowledge to bring to the subject ... It's not enough to be a large company."
"I don't think business should only deal in commercial things. ... Business, to me, is nothing more than a collection of people. ... [B]y extension, a company should have values."
"We have a lot of immigrants that work at Apple. ... We've got over 300 folks that are here on DACA. ... I want to stand up for them. We have several thousand people that are a part of our team that are on H1-Bs, that may be in the deep green card backlog. ... Too often in the case of immigration, people quickly get to numbers. But there are real people behind this."
"For Apple, we've always been about changing the world. And it became clear to me some number of years ago that you don't do that by staying quiet on things that matter."
Go deeper