Why publishers are ditching viral clips for long-form video series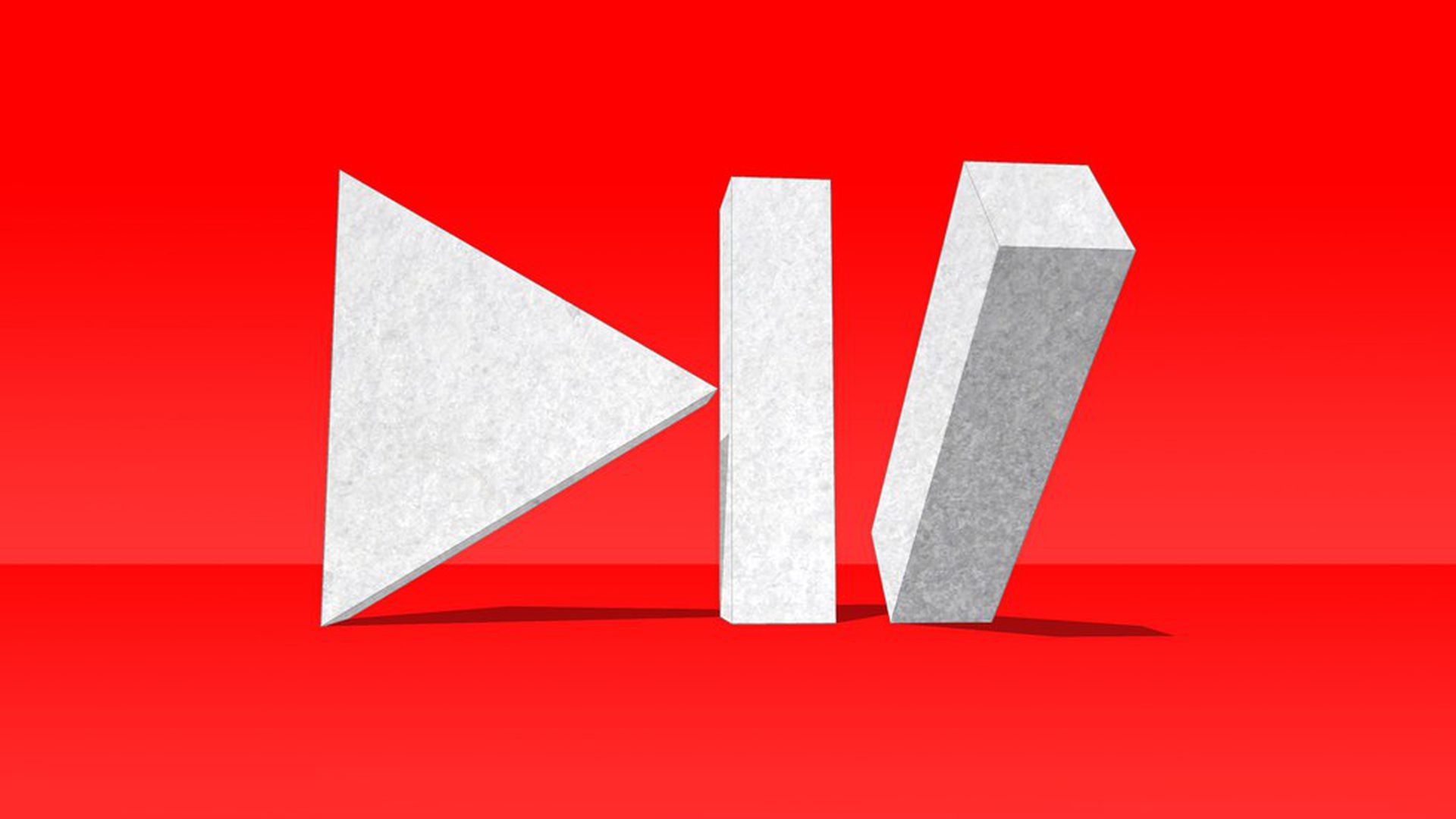 Publishers that spent years investing in making dozens of viral social media videos every day are pivoting their production efforts to creating high-quality, episodic video series that can be sold or licensed across many different video channels.
The big picture: For many publishers, viral video — the holy grail of traffic just a few years ago — has now mostly become a marketing tool, due to changing consumption habits and tech platform dynamics. Now, series and shows are being created and leveraged for better revenue and audience development opportunities.
"Almost all video publishing we do now is through a series. We don't really do one-off publishing any more. We're big believers in serialized programming as a mechanism for intentional viewing and for building a bigger brand."
— Matthew Segal, Co-founder and CEO of Attn
Why it's happening: The shift began over a year ago, when tech companies began investing in over-the-top (OTT) and series video — like Facebook Watch — and when subscription video on-demand companies — like Netflix and Amazon — began investing in publisher content, according to several publishing executives.
"In the last year, we've seen a shift sort of after the high-high of The Facebook Live 'watermelon explosion' era. And publishers across the board, I think, saw a decline in how many people were watching their videos. It was an indication that it wasn't a direction to keep pushing on."
— Shani Hilton, VP of News and Programming at BuzzFeed News
Between the lines: Revenue opportunities, mostly advertising-based, around feed-based video content, also became difficult to rely on with traffic fluctuations. Publishers found that series-based content, which is usually sponsorship-based or are paid for through a licensing fee, have become a more consistent revenue stream.
"I think that in some ways revenue is a little bit easier in part because potential partners really understand what a premium show or episode is as opposed to a viral video — there's transparency around it," says Hilton.
Be smart: Several publishers argue that you can't completely abandon short-form video, because it's helpful from both a marketing and data perspective.
"The two are extricably linked together. The series we are developing depends on data points around engagement from feed content. It's not an either-or scenario."
— Athan Stephanopoulos, President of NowThis
Stephanopoulos also notes that presenting content in the feeds of readers on larger platforms (like Facebook and Twitter) is still a good way to reach audiences with breaking or timely news. "We still see value in feed-based content informing audiences about the news of the day. But at the same time, you need to invest in OTT in order to develop the relationships to be able to go deeper with the stories you cover."
Who's getting it right? Axios asked publishers which of their peers seems to be breaking through. Overwhelmingly, the answer was Vox, as well as Buzzfeed and The New York Times. "They do what they're known for well," said one executive. "'Explained,' Vox's new series on Netflix, is a good example. It's true to the core of their editorial focus."
🎧 Worthy of your time: Digiday's Brian Morrissey has one of the best interviews to-date about this shift with Complex Networks CEO Rich Antoniello. "The big problem with the 'pivot to video' is that very few people are spending any time or money focusing on and what is your individual strategy and what is that content and how does it differentiate and what is the value to end "f***ing consumer?" Listen.
Go deeper