More than 2,000 separated migrant kids are still with HHS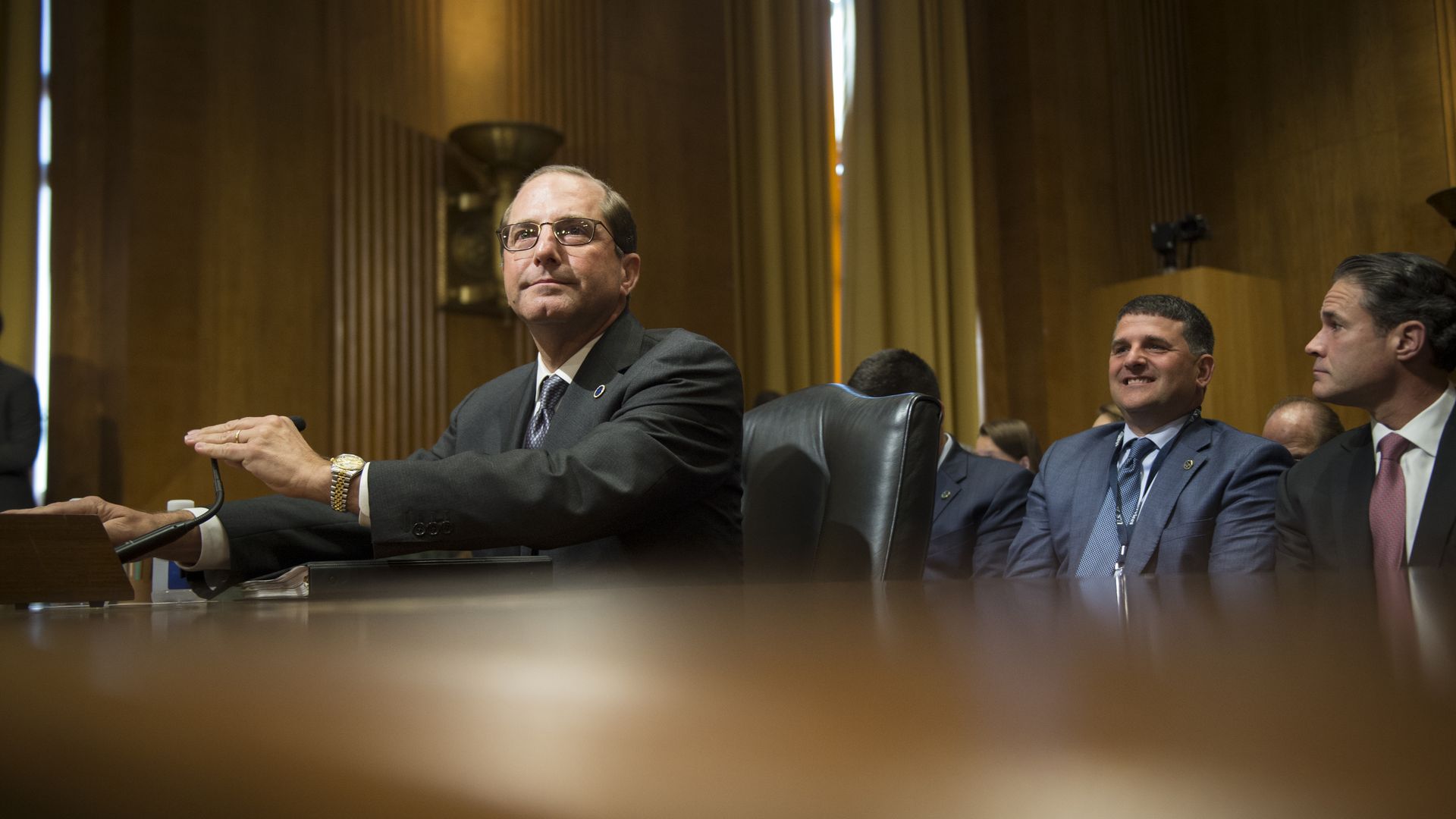 There are still 2,047 migrant children who were separated from their parents in the care of Health and Human Services, Secretary Alex Azar said at a hearing in front of the Senate Finance Committee on Tuesday, and it is unclear whether any have been successfully reunited with the family they were separated from.
Why it matters: Azar said that "several hundred" children have been placed in the custody of a parent or relative already in the states, but no child can be reunited to a parent still in immigration detention. In a call with reporters later Tuesday afternoon, HHS did not answer whether the agency is still receiving additional migrant children who have been separated from their parents at the border.
The details:
HHS did confirm that the 500 children that have been touted as being reunited with their parents never made it into HHS custody. Those children are presumably still in the custody of the Department of Homeland Security with their families.
When asked how many parents have been told where their kids are, Azar only repeated that every parent has access to information locating their child.
However Azar added that HHS agents are working with ICE agents to help parents get in contact with their kids, "We want to have every child and every parent connected and in regular communication."
Bottom line: As of right now, it appears that there have been no children in HHS custody who have been reunited with the parent(s) that they were initially separated from.
Go deeper:
Go deeper