EU proposal to process refugees outside Europe is popular but flawed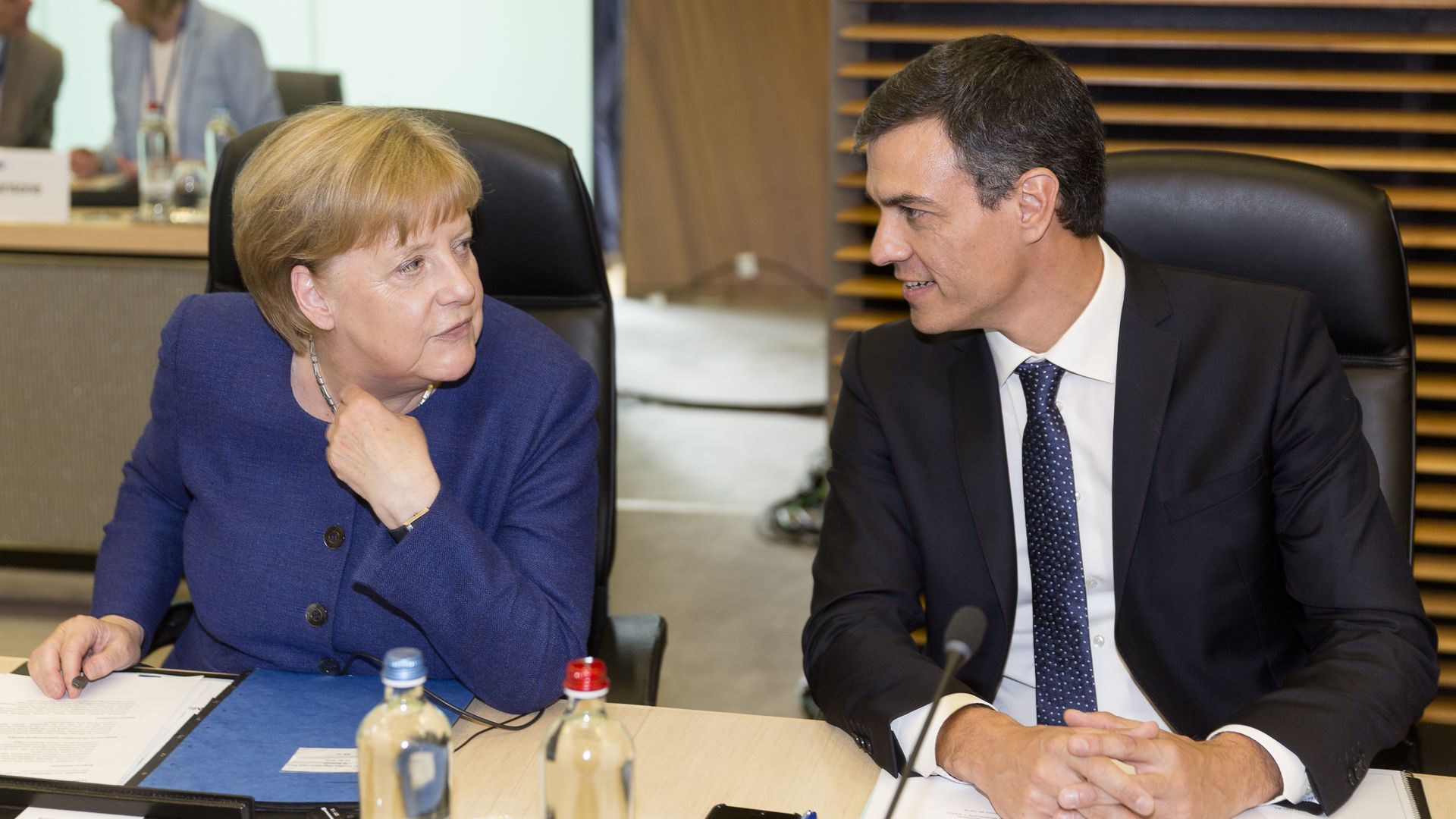 In anticipation of a full EU summit on Thursday, 16 European leaders met in Brussels on Sunday for an emergency mini-summit on migration and asylum policy — issues that have roiled the continent for years. On the agenda was a proposal to establish "disembarkation platforms" outside the EU that would process the claims of migrants rescued or intercepted at sea before reaching the bloc.
The proposal appears to be broadly palatable, both to hardliners, who want to see tougher border controls, and to those who urge respect for refugee protection principles.
Yes, but: Establishing migrant processing centers outside the bloc might be easier said than done, due to legal and ethical concerns as well as practical challenges.
The obstacles:
Persuading countries to host such centers, which would likely draw more asylum seekers (including those without legitimate claims) to their territories. What inducements would the EU need to provide to entice potential hosts? Albania and Tunisia have been discussed as candidates, but there's scant evidence either country is willing.
Settling the authority and criteria for asylum decisions. To make an offshore processing scheme work, EU member states would need to empower a common administrative body, agree on the law underpinning its judgement and be prepared to abide by its rulings. That could prove difficult, as bitter recriminations circulate between and within European governments.
Determining where and how to resettle successful asylum claimants across EU member states. This is the biggest obstacle, since intractable clashes over quotas would likely worsen.
The bottom line: Establishing migrant processing centers outside Europe might have political appeal for EU leaders, but won't address the underlying issue: the absence of a fair and equitable burden-sharing scheme across EU member nations and the dim prospects for implementing one.
Jessica Brandt is a fellow in the foreign policy program at the Brookings Institution.
Go deeper