Trump might not be able to save Dean Heller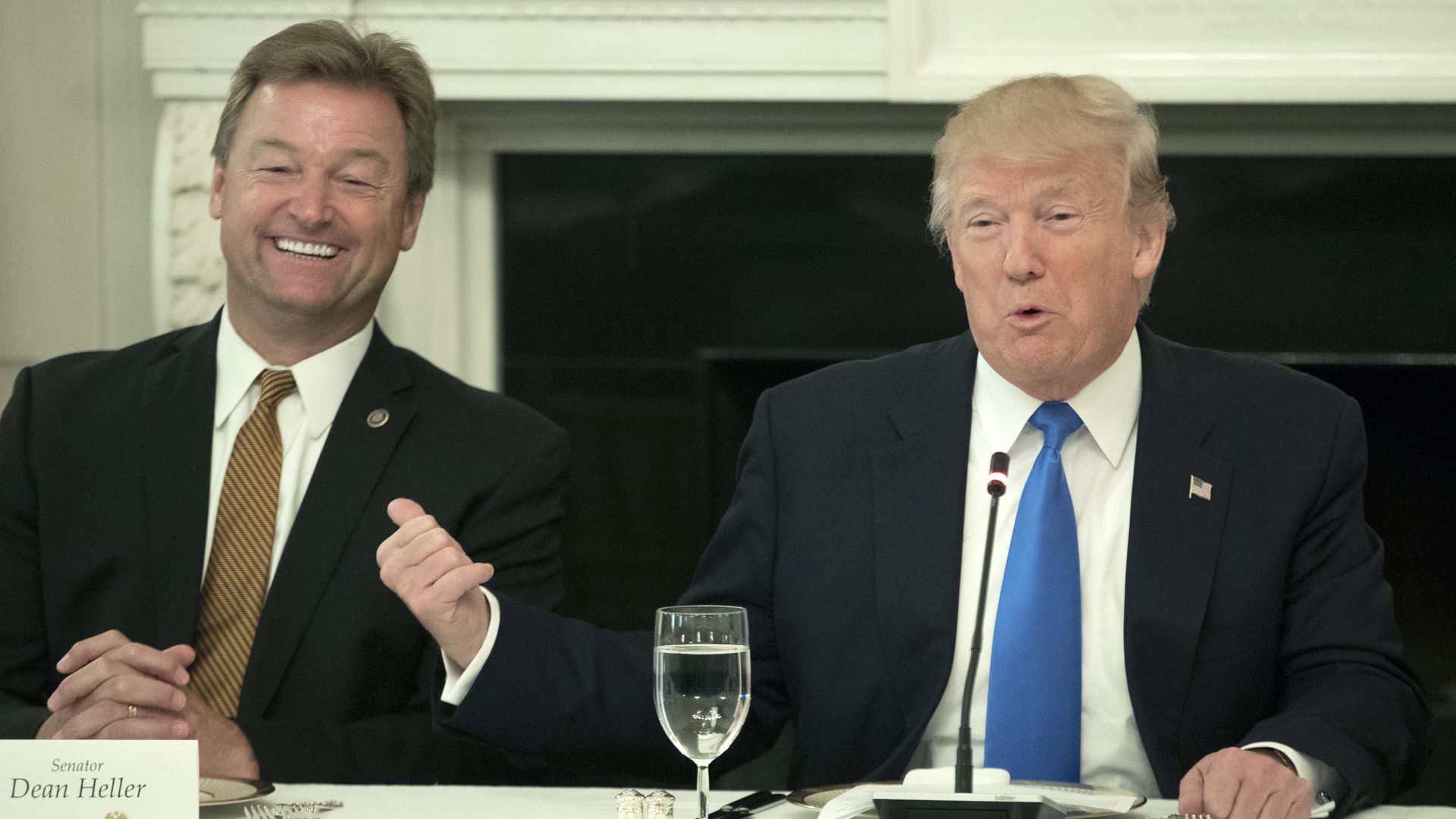 The GOP tax law and Sen. Dean Heller's abysmal approval ratings will make it even harder for President Trump to save him.
Driving the news: Only 24% of voters think Heller "deserves re-election," according to Morning Consult — and, to add to his woes, the liberal coalition group Tax March put up a $500,000 ad buy in Las Vegas and Reno hitting Republicans for giving tax breaks to the wealthy.
The Republican tax law includes provisions that hit tax-exempt organizations, like churches, per Politico, which would require them to pay taxes for the first time ever. This matters because the GOP largely depends on religious voters, and 66% of Nevadans identify as Christians.
Since late April, support of the GOP's tax law nationwide has slipped by six points, per a recent Monmouth University poll.
Why it matters: Democrats view Nevada's U.S. Senate seat as one of their best pickup chances in 2018, which would be a needed buffer given that the map is working against them.
The Trump factor: President Trump stumped with Heller in Las Vegas last weekend, where he acknowledged their initially "shaky" relationship, but he credited Heller for fighting for the GOP tax law.
Senate Leadership Fund, the super PAC aligned with Mitch McConnell, plans to invest $11.2 million in the Nevada Senate race.
The bottom line: An endorsement from POTUS has proven to be helpful in some races, but Hillary Clinton won the state in 2016, adding to Heller's uphill battle.
Go deeper