Super-sized America: 20% own 60" or bigger TVs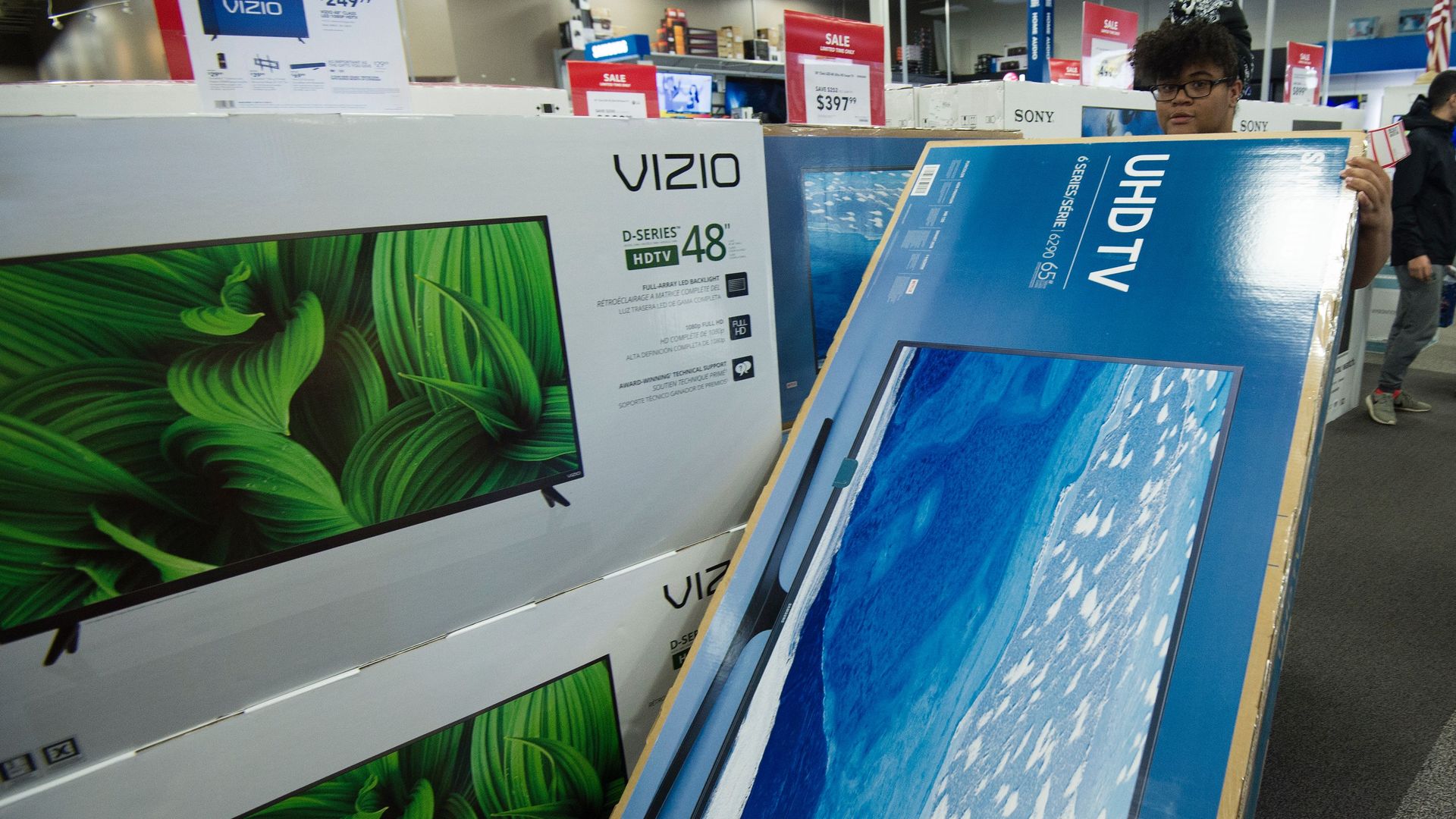 More than half (57%) of American television households (roughly 120 million in total) now own internet-enabled TV's, according to the Consumer Technology Association's 20th Ownership and Market Potential study.
By the numbers: Roughly a third (31%) own 4K UHD (ultra-high definition) TV's, up from just 7% two years ago. More than two thirds (78%) of American television households own flat panel TV's — and one in five (19%) of households owns a TV with a screen size of 60 inches or bigger.
Consumers overwhelmingly watch connected-TV content on the big screen, and specifically, in the living room.
A whopping 63% of TV-Connected Device usage for persons 2+ occurs in the Living Room, according to Nielsen. Roughly 17% occurs in the secondary bedroom and 13% occurs in the master bedroom.
Go deeper